Description
Summer is over and it's time to build your immune system for the upcoming cold and flu season.
The key to a functional, strong immune system is balance and food is medicine as well as a a key component to a strong and healthy immune system. This workshop will help you learn how to feed your body food with foods that tastes great as well as sustain, nourish, and energize your body. The increasing stress in our world is compromising our health and well-being.
Join Bonnie Rogers, clinical herbalist and wellness coach as she introduces participants to herbs, nutrition and "common sense" tips to build a strong, healthy immune system, reduce inflammation, decrease stress and eliminate what doesn't serve you.
You will have the chance to taste various teas and foods to help balance your body for the new season which is now upon us. Making simple shifts in your daily regimen can make powerful changes in your health!
If you are someone who has in the past suffered with seasonal colds, influenza or SAD (Seasonal Affective Disorder) please join us to learn simple, yet effective tools to combat these illnesses for you and your family.
ABOUT OUR INSTRUCTOR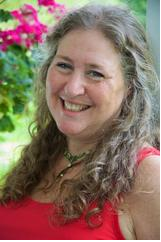 Bonnie Rogers is an herbalist and health coach. She brings her extensive knowledge and experience to her busy practice, helping her clients with Stress and Anxiety, Chronic Pain, Gastro-intestinal issues that range from Acid Reflux to IBS and Colitis, Menopause and PMS symptoms to Sexual Pain and Dryness and so much more.
Recently, Bonnie has added Bemer Therapy to her practice to help increase general blood flow, increase oxygenation and nutrients to all cells and improve metabolic waste removal. All of this can help circulation, mental accuity, stress reduction and relaxation
Bonnie can be reached at 914-923-4346.
You can set up a 15 minute get acquainted session by clicking here