Description
On December 9, 2017, Stronger Than My Struggles is bringing together 6 non-fiction authors and public speakers with amazing stories to share.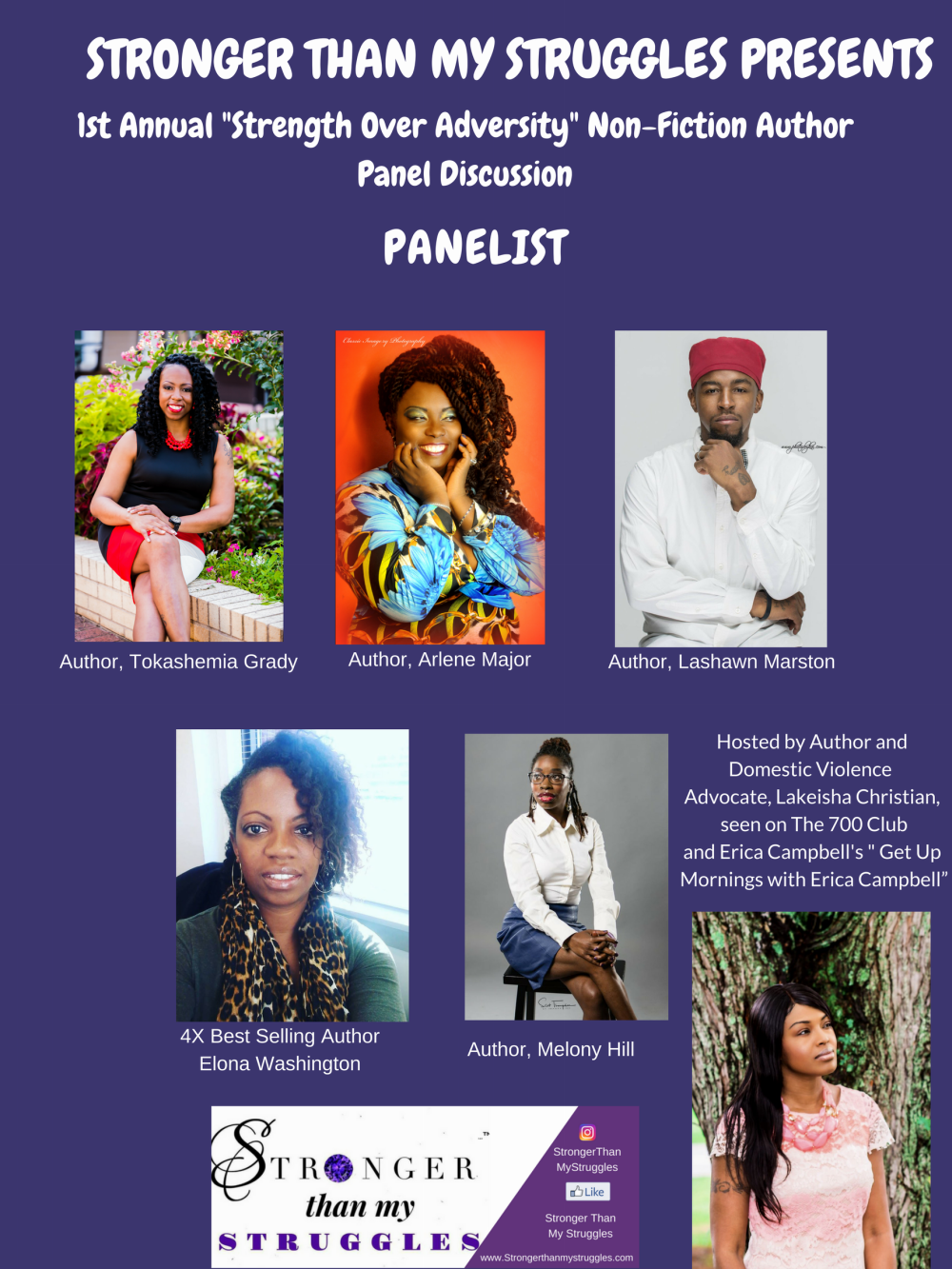 Panelist will travel from as far as Texas and New York to share their stories of overcoming adversity to become successful and happy in life. Topics of discussion include domestic violence, mental illness, life transition, debilitating illness, sexual assault and more.

Menu
Sushi ** Charcuterie Board ** Crudite
On the line up are

4x Best Selling Author and speaker Elona L Washington
Author Lashawn "Suga Ray" Marston
Author and radio show personality Tokashemia Grady
Author and radio show personality Arlene R. Major
Author, Coach and Advocate Melony Hill

Recently featured on The 700 Club, our host for the event will be Author and Domestic Violence Advocate, Keisha Christian.
Read each panelist's bio and more on the event website.
The 1st Annual Stronger Than My Struggles "Strength Over Adversity" Non-Fiction Author Panel Discussion is sponsored in part by A20 Water. A20 Water is an alcohol infused water that comes in 25 flavors. A20 Waters will be creating a signature cocktail for this event,"Water Under the Bridge".
Follow Stronger Than My Struggles on Facebook, Twitter and Instagram.
Tickets are transferable but not refundable. if you purchase a ticket and can't make it,feel free to give your ticket to someone. Please email us their name to Melony@strongerthanmystruggles.com