Streetquest Urban RUN

Friday, August 9, 2013 from 7:00 PM to 10:00 PM (PDT)
Event Details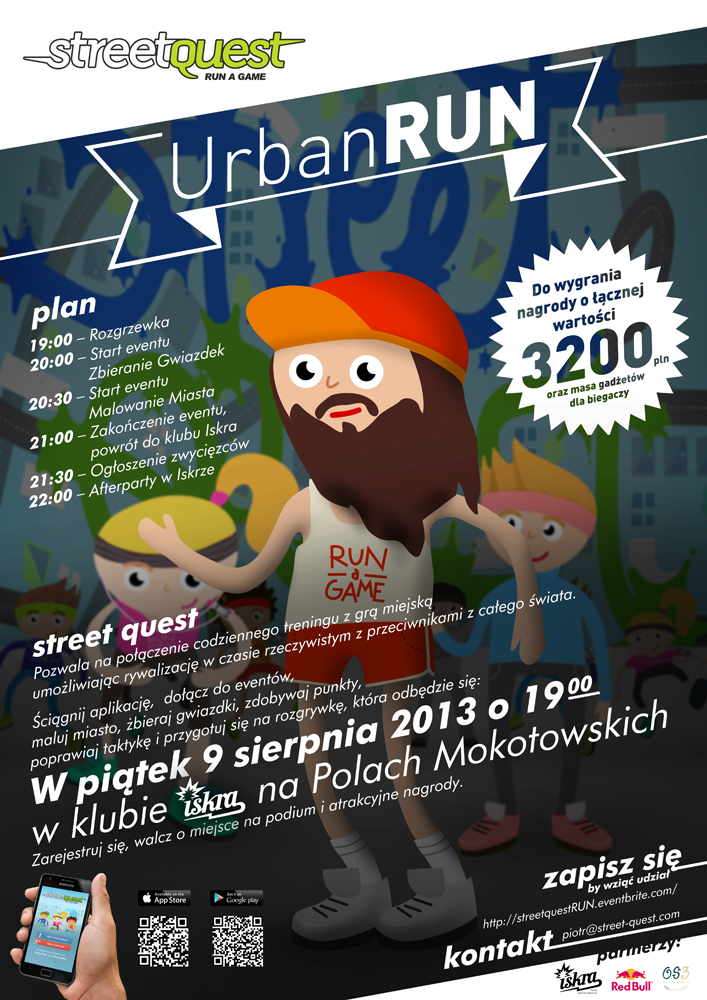 9 sierpnia o 19:00 zapraszamy na Streetquest Urban RUN. Nie ważne w którym miejscu w Polsce jesteś, możesz zarejestrować się i biec z nami! W Warszawie zaczniemy i skończymy w klubie Iskra na Polu Mokotowskim, ale każdy może wystartować z dowolnego miejsca i skończyć tam, gdzie dobiegnie.

Streetquest pozwala na połączenie codziennego treningu z grą miejską, umożliwiając rywalizację w czasie rzeczywistym z przeciwnikami z całego świata. Ściągnij aplikację, dołącz do eventów, maluj miasto, zbieraj artefakty, zdobywaj punkty, poprawiaj taktykę i przygotuj się na rozgrywkę.

Mamy do rozdania nagrody: 3200PLN w gotówce i masę gadżetów. Zarejestruj się za free i dołącz do nas.

Plan:
19:00 Rozgrzewka
20:00 Start eventu Zbieranie Gwiazdek
20:30 Start eventu Malowanie
21:00 Zakończenie biegu, powrót do klubu Iskra
21:30 Ogłoszenie zwycięzców
22:00 Afterparty w Iskrze

Zbieranie gwiazdek: gwiazdki są generowane w przypadkowych miejscach na mapie w momencie startu. Biegnąc lub powiększając mapę odsłaniasz trasę widząc gdzie znajdują się gwiazdki. Osoba, która zdobędzie najwięcej gwiazdek, wygrywa bieg.

Malowanie: W drugiej rozgrywce punktowana jest taktyka. Uczestnik konkurencji pokonując wybraną przez siebie trasę, koloruje ją wybraną przez siebie barwą, aby zamalować przestrzeń większą, niż zrobili to rywale. Do biegacza należy decyzja, czy będzie eksplorował nowe rejony, czy woli zamalować te, które oznaczyli inni. Na trasie pojawiają się bonusy, które, pozwalają na zalanie mapy gradem w swoim kolorze bądź wylanie dużej ilości farby w wybranym miejscu.

Każdy może wziąc udział w jednym lub w obu konkurencjach.

Jak wziąć udział w biegu Urban RUN? To proste! Zapisz się już dziś. Aby zgłosić swój udział należy:
- zarejestrować się poprzez Eventbrite

- pobrać aplikacje Streetquest dostępną na systemy iOS oraz Android,
- zalogować się do aplikacji podając te same dane, którymi rejestrujesz się w Eventbrite
- wejść w zakładkę EVENT i rozpocząć treningi, by przygotować się na ogromną dawkę dobrej zabawy i rywalizacji!
Partnerzy:
Klub Iskra, OS3, Red Bull 
www.street-quest.com
www.facebook.com/streetquest.community
Pobierz aplikację:
When & Where

Bieg - cała Polska, baza - Klub Iskra
5 Wawelska
Warsaw
Poland


Friday, August 9, 2013 from 7:00 PM to 10:00 PM (PDT)
Add to my calendar
Organizer
Streetquest - Run a Game to pierwsza polska aplikacja dla biegaczy o zasięgu światowym dedykowana na systemy iOS i Android. Twórcy gry w nowatorski sposób łączą trening z grą miejską, która daje możliwość rywalizacji w czasie rzeczywistym z biegaczami na całym świecie.
Ściągnij z App Store: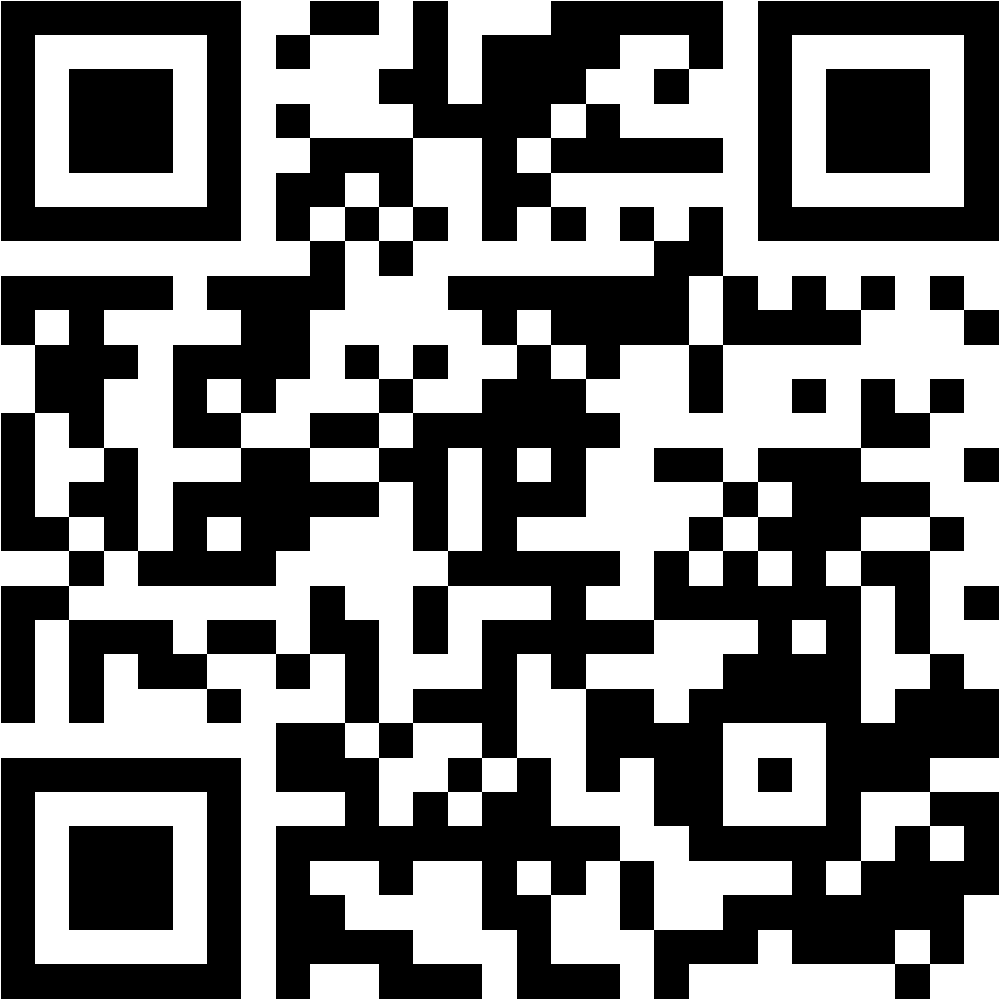 Ściągnij z Google Play: