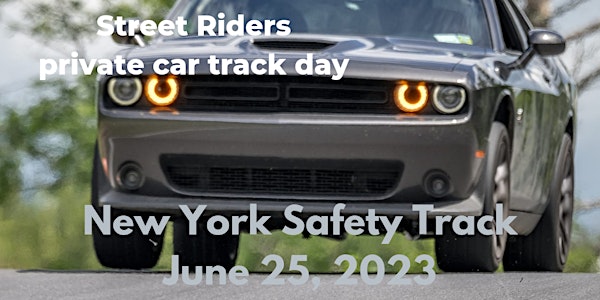 Street Riders Bike/Car Track Day
We are hyped to have you join our bike/car track day on Sunday July, 8th '9 with all of our Street Riders Fam!
When and where
Location
New York Safety Track 396 Zimmerman Road Jefferson, NY 12093
About this event
Cars:
Every driver/passenger needs a helmet
Car needs to be in perfect condition
Must be at ride meeting before the track!
It's not a race it's a track day we are coming out to have a fun time no competition
Let's make the most out of this day!
*Street riders track day takeover*
IMPORTANT INFORMATION REGARDING CLASS DIFFERENCES There will be a top of 30 drivers / class 4 classes will be available to the riders. You can only advance into the next class after talking to one of the counselors and proving to them you are ready in a safe way
______________________________________
MID-DAY MEAL WILL BE SOLD ON PREMISES you can also bring your own meals to maintain your body moving throughout the day as the track is very tiring and exhausting on you.
Event will be running, rain, sleet, or snow!
NO REFUNDS!!!