Description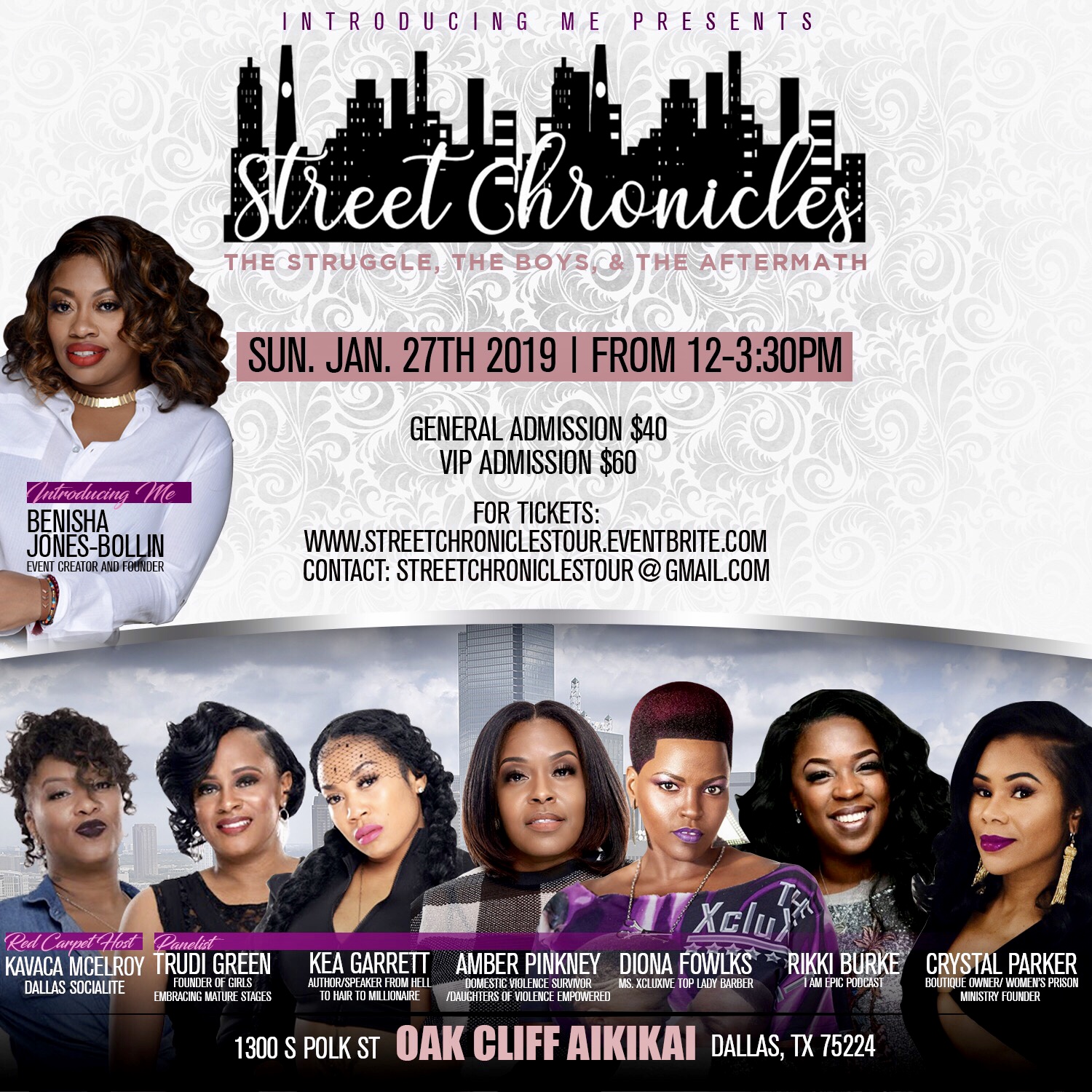 We all have a gift inside of us. A gift that has been given to us to help us fulfill our Divine Purpose. What are you doing with your gift? Are you able to recognize your gift? Have you understood how your purpose will create abundance and wealth?
Street Chronicles is a storyline of truth, hurt and healing told by some of the top female bosses, influencers, and women of power. Journey with these amazing women as they share their life experiences of the struggle, the boys and the aftermath. These women have experienced the struggle as others have. They have embraced their journey and found peace in their purpose. You will leave inspired but, also with some tools for success for your next level.
We know that every success story has all three components. Be prepared to be motivated and pressed to move and live a life of healing, purpose, and success. Enjoy women like Kea Lawson, Amber Pinkney, Rikki Burke, Trudi Green, Diona Fowlks, Kavaca McElroy, and Crystal Parker.
You do NOT want to miss this experience! Trust me!