Dave Kiss Presents: Stray Fossa and Dreamgirl at Kung Fu Necktie
About this event
Stray Fossa
Opposing artistic tastes, divergent creative processes and yet a shared obsession with melody define the Virginia based indie band, Stray Fossa. Brothers, Nick and Will Evans, and childhood friend, Zach Blount, grew up writing music together. Numerous monikers, solo efforts and a six-year hiatus later, in 2018, the three dropped everything, moved to Charlottesville, Virginia, built a studio into the attic of their house and began crafting songs together again.
The band's first full-length record was written and recorded entirely in the first half of 2020, a period of time that the world will collectively remember. The songs do not so much play into the zeitgeist as accompany it – weaved in and out of the record are themes of social isolation, anxiety and dissolution; inter-independence; restlessness; nostalgia; and collective memory, the last of which, given the band's lifetime of friendship, has long underlined their writing process. The songs are personal both to the three songwriters as individuals and to the group as a whole. A shared living room and late night discussions spun the thread that winds through the record from start to finish, while collaborative arrangement and Will Evans' meticulous production make it seem as if the ten tracks were carved from one sonic medium.
All songs were self-produced in the band's attic studio.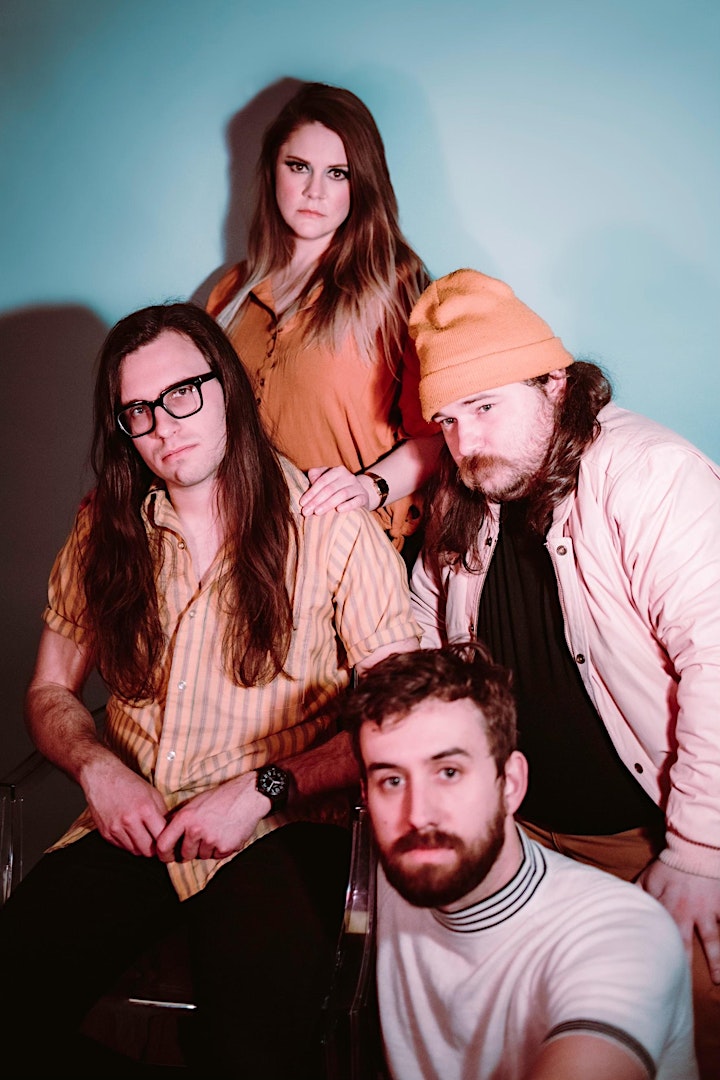 Dreamgirl
Emerging from the vibrant Kansas City music scene, Dreamgirl formed in 2012 as a creative collaboration between Lacey Hopkins, Ian Dobyns and Skylar Smith. A family of friends lost in a dream.
Dreamgirl's early sound immediately got the attention of the local music scene. Drawing inspiration from Tennis, Cyndi Lauper and The Beach Boys - Lacey Hopkin's breezy vocals play against a backdrop of shimmering guitars creating a dreamy nostalgic midwest sonic soundscape. Proudly and fiercely independent, their DIY approach resonates throughout their prolific back catalogue of EP's and singles. In 2018 their self titled debut was released on their own imprint and in 2020 Dreamgirl returned to the studio and began recording new music set to release new singles in 2021.
Performers
Date and time
Location
Refund policy