Strategy Webinar - Marine for Health - Day 2: For companies moving to more regulatory complex markets
About this event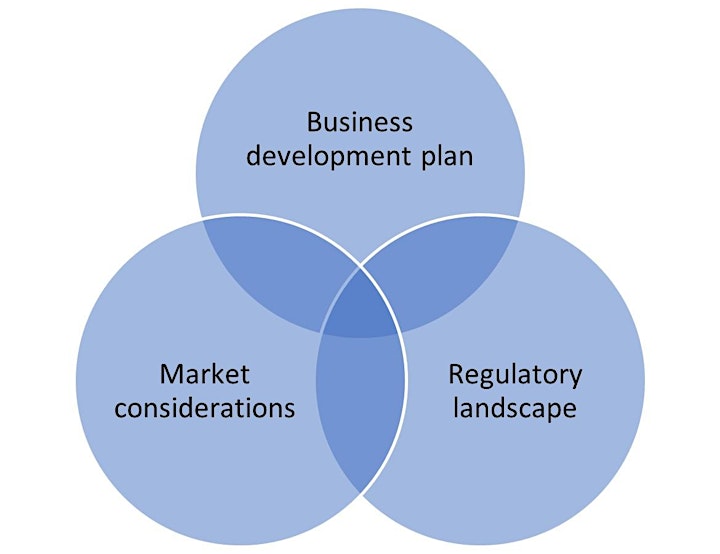 When: Day 2: 10. December 10.00-12.30
Venue: Digital
10. December 10.00-12.30 - Day 2
Topics:
Market understanding, market analytics, current and future competition
1. Emilie Lasson, SVP, North Sea Therapeutics and Hilde Steineger, COO, North Sea Therapuetics: Market analysis – do we build on the right assumptions? Get insight into available tools and databases, target product profile, current and future competitor analysis business plan, Return on Investment (ROI) calculations and product portfolio strategy.
2. Hogne Hallaråker, CSO and Ole Arne Eiksund, CEO, Arctic Nutrition:
Herring as a natural raw material for dietary supplements and pharmaceutical products – considerations and analysis of new opportunities
Our contributors:
Emilie Lasson, PhD, Senior Vice President, North Sea Therapeutics: Currently Senior Vice President of Project Management in NorthSea Therapeutics B.V a spin of from BASF. EU based Biotech company with the goal to develop therapies for NASH and other metabolic, inflammatory and fibrotic diseases. Previously worked in Diagnostics and Biotech in companies such as Genetic Analysis AS, BASF, Dynal/Thermo Fischer, Alpharma/Xellia pharmacuticals. Expertise in Project Management, Innovation and Business Development as well as Sales and Marketing. Experience with analysing new markets and developing business plans both within the pharmaceutical and nutraceutical sector. LINKEDIN
Hilde Steineger, COO, North Sea Therapeutics : Previously Head of Strategic Innovation Management, Nutrition and Health, BASF/Pronova. LINKEDIN
Hogne Hallaråker, Arctic Nutrition: Founder and developer of Arctic Nutrition's business concept. He is an entrepreneur with more than 15 years of experience in the nutraceutical and biomarine industries. He holds a MSc in Marine Biology and Aquaculture from the University of Bergen. LINKEDIN
Ole Arne Eiksund, CEO, Arctic Nutrition: More than 25 years of experience from the pharmaceutical industry, including the position as Commercial Director in GlaxoSmithKline. Former positions include Executive Vice President in Rimfrost AS and VP Global Sales in Hofseth Biocare AS. LINKEDIN
---
Please let us know if you are interested in discussing directly with any of the speakers, and we will connect you.
About:
Do you have a marine based product, and plan introduction into new product types, or new regulatory or geographical markets?
Regulatory requirements are often high, but what about competition, cost and expected return on investment? How can you understand the playing field in a new market, and what will new types of investors expect to see in your business case?
What are the bottlenecks or limitations? How can you maximize chances of success in a market with higher cost, long development times and higher risk?
Find out how to navigate these and other key points at The Life Science Cluster and Blue Legasea's strategy workshop.
Areas can include, but are not limited to: Materials from new species, nutraceuticals moving to pharmaceuticals, developing rest materials to new valuable products, and more.
Who can participate?
Participating companies will ideally have interest in one or more of these fields: marine biological materials, nutraceutical industry, pharmaceutical industry.
Participants should be inspired to identify, describe, and share knowledge about future opportunities to build new health industry products from the ocean.
You do not have to share confidential information, and can choose to use your own project or follow others.
Target participant: CEO, CFO, CBO, COO, CSO, innovation functions, market functions & new employees in organizations.
-----
(12. November 10.00-15.00 - Day 1)
Topics:
● Business strategy: How to build a solid business plan for more regulatory complex markets
● Sparring with international and national investors and experts with experience from health, marine, nutraceuticals and regulatory strategy
Programme:
1. General introduction Wenche Uksnøy, CEO, NCE Blue Legasea & Hanne Mette Kristensen, CEO, The Life Science Cluster
2. Nora Frey, Venture Partner, Seventure: The investor's view: Strategic business planning of nutraceutical and pharmaceutical product development.
3. Aitana Peire, Investment Manager, Canica: The investor's view of a business case: Value drivers.
4. Annbjørg Eide Falck, Head of Regulatory Affairs and Quality Affairs, Zelluna: The company's strategic view on the regulatory development plans
5. Workshop, EGGS Design: How to use insights from the first part of the day to bring the participants' business plan and presentation to the next level.
Day 1 contributors:
Nora Frey, PhD, Venture Partner, Seventure: Nora brings more than 23 years of professional experience in healthcare research, investment, management and business development. She co-founded several companies and has assumed board- and chairman-ship roles over the years of companies in different sectors including biotech, nutrition and financial/investment. She joined Seventure in 2019. LINKEDIN
Aitana Peire, PhD, Investment Manager, Canica Holding: Aitana Peire, Investment Manager, Canica: Aitana came to Canica in 2019 to manage the Future of Health portfolio. Before that, she worked at various roles that involved buy-side and sell-side valuation of life science assets and companies, including at Venture Valuation and Kepler-Chevreux. LINKEDIN
Annbjørg Eide Falck, Head of Regulatory Affairs and Quality Affairs, Zelluna: MSc Pharm and MBA. Head of Regulatory and Quality Affairs at Zelluna Immunotherapy, a Norwegian cell therapy company. Broad experience from the pharmaceutical and biotech industry, spanning from smaller biotech companies to big pharma (Pfizer) and pharmacy management (Boots). Prior to joining Zelluna; Head of Regulatory Affairs at Targovax. Has also held various positions within regulatory affairs at Pronova Biopharma (now BASF) and Amersham Health (now GE Healthcare), experience covering regulatory strategy, regulatory authority interactions, global clinical trial applications and global marketing authorizations for a range of pharmaceutical products. LINKEDIN
Organizer of Strategy Webinar – Marine for Health - Day 2
NCE Blue Legasea
NCE Blue Legasea is committed to developing the marine and bio marine industry and aims to be a catalyst for unique cross-sectoral cooperation, as well as to strengthen value creation and competitiveness for the member companies and Norway as a fishing nation.
The Life Science Cluster
The Life Science Cluster is a network for all companies and organizations for which the life sciences are key. This includes health and medicine where Norway's advanced healthcare system forms a unique basis for the development of new technology. It also encompasses the marine sector, agriculture and forestry, where Norway has world leading industries based on our vast natural resources and strong research-based technology development.