Strategies to Encourage Academic Integrity in Online Exams

Wednesday, March 18, 2015 from 1:00 PM to 1:30 PM (EDT)
Event Details
Online exams are popular in college courses, offering a time-efficient and flexible way of assessing student learning. Students often prefer them because of the convenience factor, while instructors like that they do not expend valuable face-to-face class time. However, the concern about students cheating on online exams is pervasive throughout higher education. Instructors often worry that it is difficult for students to remain academically honest under such conditions, and that the person taking the exam may not be the student enrolled for the course. In this session, resources and strategies to encourage academic honesty in the online exam environment such as considerations for test construction and exam settings will be shared. Specifically, we will showcase an instructor's use of ProctorHub, UCF's newest online proctoring tool, which is designed to mitigate these concerns.
Beth Nettles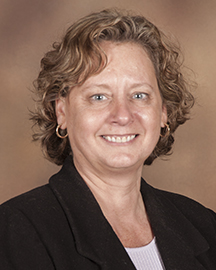 Dr. Beth Nettles is a Web Project Manager for the Center for Distributed Learning and an Adjunct Instructor for the College of Engineering and Computer Science.  Dr. Nettles has over fifteen years of experience teaching programming, software applications, and web technologies in post-secondary education.  As an Instructional Developer, she has created a number of professional development resources designed specifically for faculty teaching online courses.  
Debbie Kirkley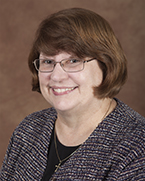 Debbie L. Kirkley is an Instructional Designer for the UCF Center for Distributed Learning. She has over 15 years of experience in assisting faculty in the design, development, and delivery of online courses while specializing in the research of emerging technologies. Debbie has also taught online as an adjunct professor with the College of Education. She is currently working on a pilot program for adaptive personalized learning.
When & Where

John C. Hitt Library
12701 Pegasus Drive
Orlando, FL 32816


Wednesday, March 18, 2015 from 1:00 PM to 1:30 PM (EDT)
Add to my calendar
Organiser
The Center for Distributed Learning (CDL) serves as the central agent for online learning at UCF, providing leadership in distance learning policies, strategies, and practices. Our teams consist of motivated developers, creators, and dreamers dedicated to exploring new technology to enhance teaching and learning at UCF.