Strategies, Services & Supports Across the Autism Spectrum - sponsored by Autism Society Greater Philadelphia

Friday, May 29, 2015 from 8:30 AM to 4:00 PM (EDT)
Event Details

proudly presents our

2015 Spring Conference
Strategies, Services & Supports
Across the Autism Spectrum
Friday, May 29, 2015  • 8:30 AM - 4:00 PM
Radisson Hotel • 1160 1st Avenue, King of Prussia, PA 19406
4:30- 6:00 PM • Wine & Cheese Reception
Come hear leading experts present on a wide variety of topics including educational best practices, cutting edge medical news, legal rights, family issues, and the latest in technological advances. With a keynote presentation on Technology for Independence, twelve workshops to choose from, a Resource Fair featuring vendors and service providers of interest to the Autism community, and an informal Wine and Cheese reception to close the event, attendees are guaranteed to leave full of useful, practical, and exciting information. Continuing Education certificates are available.
PARENTS ATTEND FOR ONLY $20.00
COUPLES/ 2 CAREGIVERS FROM THE SAME FAMILY ONLY $30.00
EDUCATORS and PROFESSIONALS ONLY $30.00
NEW: STUDENTS ONLY $15.00
Rates for this informative conference have been reduced thanks to the generosity of an anonymous donor.  
OUR GOLD SPONSORS: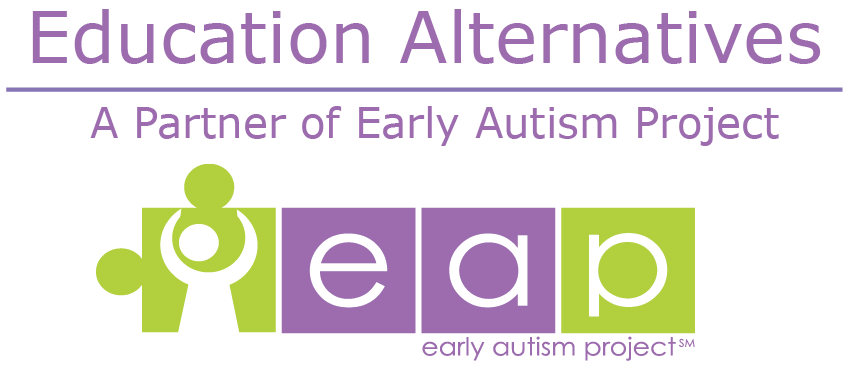 8:30-9:00 REGISTRATION, WELCOME, RESOURCE FAIR

9:15-10:45 PLENARY SESSION:  Technology for Independence
Randall Palmer, Computer Specialist, The Children's Institute
David Marra, Senior System Engineer, Apple Education, Apple Inc.
Discover how technology is providing new opportunities for all learners by supporting independence in the classroom, home, and community.
10:45-11:00  COFFEE BREAK/VENDOR VISITS
11:00-12:15 CONCURRENT BREAK OUT SESSION I
a)   Accessing Adult Services/Waivers
Ira M. Fingles, Esq., Hinkle, Fingles & Prior, Attorneys at Law
Learn about government programs for adults with developmental disabilities that begin at age 18, and at age 21, when the entitlement to special education ends, including Supplemental Security Income (SSI); Social Security Disability Income (SSDI); and Medicaid. Learn how to access day and residential services from the Mental Health/Intellectual Disabilities Agency (MH/ID).

b)    Technology Applications in the Autism Classroom
Randall Palmer, Computer Specialist, The Children's Institute
David Marra, Senior System Engineer, Apple Education, Apple Inc.
With more than a million apps in the iTunes App Store, how do educators decide what to use? This session will demonstrate best practices for identifying and using technology to support students with special needs. 

c)   Autism and Genes: Practical Aspects, Problems and Utility of Genetic Testing
Dr. Mark Mintz, M.D., President and Founder of The Center for Neurological and Neurodevelopmental Health (CNNH), and the Clinical Research Center of New Jersey (CRCNJ), and co-founder of NeurAbilities.
Learn about major advances in the availability of genetic testing and pitfalls in interpretation. Dr. Mintz will discuss the utility of genetic results in diagnosis, and describe how genetic testing results can inform therapeutics.
d)   Challenges for Diagnosis and Intervention in Young Girls Diagnosed with ASD: Preschool through Elementary School

Kathy Koenig, MSN, APR, Clinical Nurse Specialist in Psychiatry and Associate Research Scientist, Yale Child Study Center
Learn about the difficulties with identifying girls with ASD, and the ways that parents, educators and clinicians can support the process of obtaining an accurate diagnosis and planning customized treatment. Ms. Koening will discuss typical social development in girls, how this intersects with the social context, and how we can intervene for girls that are struggling in their family, school and social lives. 
12:15 - 1:15 BOXED LUNCH/ ROUND TABLE DISCUSSIONS/ RESOURCE FAIR

Enjoy lunch and chat about topics of interest
1:15 - 2:30 CONCURRENT SESSION II
a)  Special Education: Getting What is Appropriate for YOUR Child     
Adam Wilson, Esq., Hinkle, Fingles & Prior, Attorneys at Law
In this workshop, an attorney will describe the stages in special education, including the identification and evaluation process; the setting of goals and objectives; determination of related services; identification of an appropriate placement; Extended School Year services; and quality ABA services. 
b)  Technology Applications for Adults: Employment & Independence
Randall Palmer, Computer Specialist, The Children's Institute
David Marra, Senior System Engineer, Apple Education, Apple Inc.
Learn how young adults on the autism spectrum are using mobile technology to support independence as they transition to the employment and adulthood. 
c)   How Imagination-Based Mindfulness Activities Can Help Children and Teens Reduce Anxiety, Manage Emotions, Stay Calm, and Connect with Others - A Strength-Based Approach to Autism
Carol Moog, Ph.D.,Practicing clinical psychologist, author, musician and consulting psychologist for The Miquon School.

Irene McHenry, Ph.D., Psychologist, educator, author, consultant, and lecturer

The workshop will provide an integrated overview of autism spectrum disorder and research on the benefits of mindfulness practice. The presenters will engage participants in unique, imagination-based mindfulness activities used to work with the unusual perspectives, sensory processing, neurological strengths and challenges which teens (and people of other ages) on the autism spectrum bring to their encounters with the social world.
d)   Challenges for Intervention, Transition Planning and Independence in Teens and Young Adult Women with ASD
Kathy Koenig, MSN, APRN., Clinical Nurse Specialist in Psychiatry and Associate Research Scientist, Yale Child Study Center
This presentation will address the challenges of teenage girls and young women with ASD as they navigate the complex social landscape of middle school, high school, higher education and the job market.  We will discuss normative social development in teens and young women, and the obstacles to independent functioning. Recommendations for programming and intervention will be presented as well.
2:45 - 4:00 CONCURRENT SESSION III
a)   Planning for the Future: Wills, Trusts, Guardianship and The ABLE Act
Maria Fischer, Esq., Hinkle, Fingles & Prior, Attorneys at Law
This workshop will provide an understanding of the guardianship process and when it is appropriate, in addition to other surrogate decision making options for individuals with an autism spectrum disorder.  Further, join me to gain an understanding of the need for proper estate planning, which can provide a level of financial security while maintaining government benefits, as well as, how an ABLE Act account can enhance your overall plan for the future.
b)   The Role of Social Competency, Anxiety and Self-Regulation in Challenging Behavior
Jean Ruttenberg, MA, The Center for Neuropsychology & Counseling
Often challenging behavior is interpreted in isolation of limitations in important ability areas.  Jean will explore the relationship between anxiety, communication, dysregulation, and their effect on challenging behavior. Limitations in an individual's ability to regulate anxiety, emotions, or events using effective communication can trigger panic and fear reactions.  It is necessary to address the complexity of all the issues and variables that influence challenging behaviors.
c)  From Awareness to Acceptance & Appreciation: The Family Journey

Robert Naseef, Ph.D., Alternative Choices
Acceptance does not mean giving up.  It is not making war or peace with autism. It means doing our best as a family living day-by-day.  It also means taking care of everyone's needs while finding the elusive balance - changing what we can and letting go of what we cannot.



d)   The Autism Spectrum After Dark: Sleep Issues
Dr. Ralph Gallo, MD, The Center for Neurological and Neurodevelopmental Health (CNNH)

This workshop will examine the relationship between autism and sleep. Sleep will be examined as a nighttime extension of the daytime in those with ASD. Strategies for dealing with sleep issues and their effect on daytime functioning will be discussed.
4:30 - 6:00 WINE AND CHEESE EVENT
Please stay for this relaxing social event, mingle with other parents, providers and advocates, and learn more about Autism Society of Greater Philadelphia.  This social event is free of charge.
About our presenters:
Ira M. Fingles, Esq., a partner at Hinkle, Fingles & Prior, attorneys at law, has devoted his legal career to the representation of individuals with disabilities and their families. His motivation to enter this field stemmed from his experiences with his sister, who has multiple disabilities. He has provided legal representation to children and adults with disabilities in a variety of areas, including educational rights for children with disabilities, benefits and services for adults with disabilities, guardianship, and estate planning. He has argued precedent-setting cases in federal and state court, and before administrative agencies in Pennsylvania and New Jersey. He has written extensively on topics related to disability law and has presented to disability groups across the nation. Ira is Immediate Past President of the Autism Society, Greater Philadelphia Chapter, and is a member of the Penn Autism Network Advisory Committee. He received his JD from Temple University School of Law and is a member of the Pennsylvania and New Jersey Bars.
Maria Fischer, Esq. is personally committed to the field of disability law. An attorney with Hinkle, Fingles & Prior, attorneys at law, she is also the mother of a daughter with multiple disabilities. Maria's legal work focuses on guardianship, estate planning, and helping families of adults with disabilities access and retain appropriate services. She completed an internship at the New Jersey Department of Public Advocate, where she conducted legal research and drafted papers on civil rights, healthcare, education and administrative law. She also interned with the Family Law Clinic at Seton Hall University. Maria has been appointed to serve on the Board of Directors of The Arc of Mercer County and is first Vice-Chair of Special Olympics New Jersey. She earned her J.D. from Seton Hall University School of Law. She is a member of the Pennsylvania and New Jersey Bars.
Ralph Gallo, M.D. is a Sleep Medicine Physician at CNNH. He received his medical degree from Temple University School of Medicine and completed his pediatric residency and fellowship in developmental pediatrics at the Children's Hospital of Philadelphia. Board Certified in Pediatrics and Sleep Medicine, Dr. Gallo served as medical director of University Services Sleep Disorders Centers in Pennsylvania since 1999, where he treated children, adolescents and adults. Prior to his work in Sleep Medicine, Dr. Gallo practiced developmental pediatrics at the Child Development Center in Norristown, the Penn Foundation for Mental Health in Sellersville and the Montgomery County Preschool Program/Child Study Team. He also managed the Pediatric Clinic at the US Navy base, located at the Navy Yard in Philadelphia. Dr. Gallo has held teaching positions at the University of Pennsylvania School of Nursing in Philadelphia, Children's Hospital of Philadelphia, University of Pennsylvania School of Medicine, and Philadelphia College of Osteopathic Medicine. He is an active member of the American Academy of Sleep Medicine and has held memberships with the American Academy of Pediatrics, the American Academy of Sports Medicine, and the Philadelphia Pediatric Society.
Kathy Koenig MSN, APRN is Associate Research Scientist in the Child Study Center; Clinical Nurse Specialist in Psychiatry; Director, Initiative for Girls and Women with Autism Spectrum Disorders at Yale School of Medicine.  She graduated from Yale School of Nursing in 1988 with a master's degree in Psychiatric/Mental Health Nursing. Kathy has had extensive experience working with individuals with mental illness and developmental disabilities in inpatient and outpatient settings.  She has published on gender differences in autism spectrum disorders, and the growth trajectory of girls who are diagnosed with the disorder. In the last ten years she has been particularly involved in using evidence-based intervention methods in a group therapy framework to help children improve their ability to participate meaningfully in social interaction with others. She has written Practical Social Skills for Autism Spectrum Disorders: Designing Child Specific Intervention.
Irene McHenry, Ph.D. is a licensed psychologist, dynamic educator, consultant, and author/editor of numerous publications including the 2009 Tuning In: Mindfulness in Teaching and Learning. She leads programs nationwide with a focus on leadership and mindfulness. Dr. McHenry was founding faculty for Fielding Graduate University's doctoral program in education, founding head of Delaware Valley Friends School for teens with learning differences, co-founder of Greenwood Friends School, and a senior investigator for the Mind and Life Summer Research Institute. She has served as executive director of Friends Council on Education and president for the Council for American Private Education. She is a founding board member for Mindfulness in Education Network and for Vector Consulting Group North America, and serves on the board of managers of Haverford College. Together with Carol Moog, she is the co-author of The Autism Playbook for Teens: Imagination-Based Mindfulness Activities to Calm Yourself, Build Independence, and Connection with Others (New Harbinger, 2014)
David Marra is a Senior System Engineer, Apple Education, Apple Inc.
Carol Moog, Ph.D.  was recently Clinical Director of the Special Learning Disorders Program at The Perelman School of Medicine, University of Pennsylvania. Together with Irene McHenry, she is the co-author of The Autism Playbook for Teens: Imagination-Based Mindfulness Activities to Calm Yourself, Build Independence, and Connection with Others, (New Harbinger 2014). A licensed psychologist with over 35 years of experience working with children, adolescents and adults, Dr. Moog has a diverse private practice with a particular emphasis on working with those with autism spectrum disorder and other social learning problems. Dr. Moog's clinical orientation is relationship-based and geared to facilitate skill development. Using a wide range of creative modalities, she draws from her training and experience as a theater improviser/actor, professional harmonica player, and marketing communications consultant.

Mark Mintz, M.D. is President, CEO and Founder of The Center for Neurological and Neurodevelopmental Health (CNNH) and the Clinical Research Center of New Jersey (CRCNJ), and co-founder of NeurAbilities, a 501(c)(3) public charity. Dr. Mintz is a graduate of Rutgers-Robert Wood Johnson Medical School, subsequently completing his pediatric residency training at the Albert Einstein College of Medicine/Montefiore Medical Center, and a Pediatric Neurology fellowship at Rutgers-New Jersey Medical School. Dr. Mintz is quadruple board certified in Neurology (with special qualification in Child Neurology), Neurodevelopmental Disabilities, Epilepsy and Pediatrics. Dr. Mintz is on the faculty of Rutgers-New Jersey Medical School, and has been on the faculties of the University of Pennsylvania School of Medicine and Rutgers-Robert Wood Johnson Medical School at Camden. Dr. Mintz is widely published in the medical literature, is on the editorial boards of peer-reviewed journals, and has been an invited lecturer at a number of national and international conferences. He functions as the principal investigator on a variety of original research grants, clinical trials, and other research studies. Dr. Mintz has been the protocol neurologist for national pediatric AIDS clinical trials, and has participated on an array of committees, task forces and research projects of the National Institutes of Health, American Academy of Neurology, Child Neurology Society, and the New Jersey Governor's Council. Additionally, Dr. Mintz has served in the National Health Service Corps of the United States Public Health Service, and has volunteered for medical relief missions in Romania and Russia. Dr. Mintz's clinical and research interests include neurodevelopmental and intellectual disabilities, autism spectrum disorders, neuropsychiatric disorders, epilepsy, brain injury and concussions, ADHD, learning disorders, Tourette/Tic Disorders, genetic and metabolic disorders, and NeuroAIDS.

Robert Naseef, Ph.D. is founder and director of Alternative Choices, an independent psychology practice. A graduate of Temple University, Dr. Naseef specializes in families of children with disabilities and has published several articles on the subject, including the book Special Children, Challenged Parents: The Struggles and Rewards of Raising a Child With a Disability. In addition, Dr. Naseef co-edited, Voices From The Spectrum (2006) with Dr. Ariel. Dr. Naseef presents locally, nationally, and internationally on issues related to family life with special needs and has a special interest in the psychology of men. In 2008, Variety, The Children's Charity honored him for his contributions to the autism community. He is a board member of the Philadelphia Society of Clinical Psychologist.
Randall Palmer is a special educator and computer expert with two decades of experience who serves as Computer Specialist for The Children's Institute (TCI). He provides staff development, parent training, and coaching for educators who serve students with special needs. Working with proven methodology for students with autism spectrum disorder, Palmer implements technology solutions to support independence for TCI's students. Palmer has been recognized for his work through numerous awards including New Jersey Educator of the Year Award from ASAH, the New Jersey Technologist of the Year (New Jersey Association for Educational Technology, NJAET), two awards from the New Jersey School Board Association (NJSBA) for Innovations in Special Education, and the International Society for Technology in Education (ISTE) Making IT Happen award.
Jean Ruttenberg, MA is an autism specialist at the Center for Neuropsychology and Counseling and for the Abington School District. She provides services to individuals, organizations and other professionals. She sees nearly all ages and is especially skilled at solving difficult behavior problems. Jean holds a master's degree in Special Education form Arcadia University and a master's in Education/Elementary Counseling from Villanova University. Ruttenberg also received certification in the Family Studies Program from the Family Institute of Philadelphia. She is the author of the Profile Assessment, which is designed to sensitize and train personnel working with individuals with autism. In 2004 she facilitated the Transition Committee of the Pennsylvania Department of Public Welfare's Autism Task Force and played a key role in the development of the final report. In 2008 she was awarded Villanova University's College of Liberal Arts and Sciences Graduate Alumni Medallion for demonstrated excellence in her field. A frequent guest speaker on Fox 29, ABC, and CBS to discuss autism-related issues, she is a key spokesperson on autism at the state and local level.
Adam P. Wilson, Esq. is an attorney with Hinkle, Fingles & Prior, attorneys at law. Well versed in all areas of disability law, Adam has a demonstrated commitment to representing underserved populations. He served as the Student Director of the Rutgers University, School of Law Street Law Pro Bono Program, providing free legal rights education to youth in Camden, New Jersey. In addition he worked as a Student Attorney in the Rutgers-Immigrant Justice Clinic, and was a Managing Editor on the Rutgers Journal of Law and Public Policy. Prior to his work at Hinkle, Fingles & Prior, Adam served as a judicial intern with the Philadelphia Court of Common Pleas. He holds two undergraduate degrees from Pennsylvania State University, graduating with High Honors. He graduated Cum Laude from Rutgers School of Law-Camden. Adam frequently lectures on a variety of disability-related legal topics. Adam is admitted to practice in New Jersey and Pennsylvania, and he is a member of the Elder and Disability Law Section of the New Jersey Bar Association.
When & Where

Radisson Hotel Valley Forge
1160 1st Avenue
King of Prussia, PA 19406


Friday, May 29, 2015 from 8:30 AM to 4:00 PM (EDT)
Add to my calendar
Organizer
The Greater Philadelphia Autism Society was established in 1977 by a dedicated group of parents with a strong desire to band together and be a united voice to represent individuals with Autism Spectrum Disorders and spread awareness. This has been continued throughout the years.
Presently, we are a 501(c)(3) non-profit organization whose Board of Directors consists entirely of volunteers, representative of parents, family members and professionals supporting those with ASD, serving the five county region of SE Pennsylvania, (Bucks, Chester, Delaware, Montgomery and Philadelphia counties).
The Greater Philadelphia Autusm Society's mission is to promote lifelong access and opportunities for persons within the autism spectrum and their families, to be fully included, participating members of their communities through advocacy, public awareness, education and research related to autism.