Strategies for Impulse Reduction: Hair Pulling & Skin Picking Disorder

Saturday, October 13, 2012 from 10:00 AM to 1:00 PM (EDT)
Event Details
TLC Founder and recovered puller/picker Christina Pearson will share the tools and strategies that have kept her skin clear and hair on her head for 17 years.
Appropriate for adults, teens and parents, Christina will briefly touch on current research, disorder phenomenology, and emerging effective treatments.
This three-hour session will offer a powerful educational experience for sufferers, family members, and interested professionals. Attendees will develop new insight into WHY it can be so difficult to alter these behaviors, and also learn about more effective ways to both live with, and heal from, these problems. 
"Christina is phenomenal! She has a unique gift for relating complex information in a fun, inspirational manner. I feel empowered and the burden of my shame has been vastly diminished. This experience was invaluable." -TLC Workshop Attendee
Resistance to change, even when we WANT to change, is a common problem, so how do we embrace it, while disregarding ambivalent feelings towards pulling and picking behaviors?  Christina uses her own unique experience, including close to 20 years of recovery from hairpulling and skin picking, to help you "put on a new pair of glasses," allowing for a potential dynamic shift in how one perceives hair pulling and skin picking disorders and their treatment.
After a brief overview of emerging effective treatment strategies, Christina will lead a discussion on how to implement these tools in daily life, with a few attendee exercises to highlight certain points.  In her personal experience, much of hair pulling, skin picking, and related behaviors tend to be driven by a need to avoid various intensities of feelings (good, bad, or neutral), and uncomfortable sensory states, that are modulated by the neuro-emotive "filter" created by engaging in behavior. Problem is, once these behaviors settle in as a coping mechanism, they generally become dreadfully difficult to reduce!  
By learning how to ease into experiencing these emotive and sensory states directly, without becoming overwhelmed, over time and with practice, a sense of integration, interconnectedness, and balance begins to emerge. Christina will share concepts and tools she uses on a daily basis to support her own recovery, that have radically enhanced her life for the better!
Christina Pearson, Founder, Trichotillomania Learning Center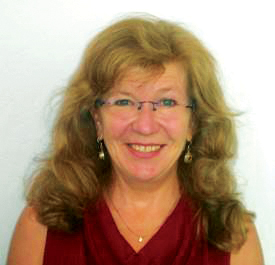 Christina Pearson is the Founding Director of the Trichotillomania Learning Center, a national nonprofit organization she founded in 1991. Christina grew up with both trichotillomania and skin picking, and is no longer controlled by these compulsions, which she attributes to the recovery work she has done over the past 20 years. Christina is a dynamic advocate for effective treatment, and consults with practitioners nationwide. She was involved in organizing the TLC Genetics Consortium and Field Study, consulted on 5 NIMH trich-related grants, and brought together the world's leading researchers and clinicians to develop a deeper understanding of these behaviors. In pursuit of her goal to develop resources, she has designed a series of workshops for those who seek recovery. She recently published her first book, Pearls: Meditations on Recovery from Hair Pulling and Skin Picking, and is hard at work on her next writing project. Christina presents regularly at conferences, workshops and retreats around the country, and has worked with thousands struggling with compulsive hair pulling and skin picking.

TLC is a 501(c)(3) non-profit organization. This program is a fundraiser: all proceeds support TLC's ongoing effort to decrease the isolation and increase the knowledge of these disorders.
Limited partial scholarships and payment plans are available. For information, contact the TLC office.

Event Cancellation Policy:
Cancellations must be received in writing via email, mail or fax. Voice-mail messages are not valid or accepted. Cancellation deadline dates are as follows:
Up to 30 days prior to the event: TLC will cancel your registration and issue a refund of paid registration fees, minus a $25.00 processing fee.

29-10 days prior to the event: TLC will cancel your registration and issue a refund of paid registration fees, minus a $60.00 late cancellation-processing fee, regardless of the reason for the cancellation (including medical emergencies).

10 days prior up through event date: No refunds will be issued, regardless of the reason for the cancellation (including medical emergencies). TLC cannot make exceptions to this policy, as we must prepay most meeting expenses.
When & Where

University Settlement House / Speyer Hall
184 Eldridge Street
@ Rivington St.
New York, NY 10002


Saturday, October 13, 2012 from 10:00 AM to 1:00 PM (EDT)
Add to my calendar
Organizer
The TLC Foundation for Body-Focused Repetitive Behaviors
The TLC Foundation for Body-Focused Repetitive Behaviors (BFRBs) mission is to end the suffering caused by hair pulling disorder, skin picking disorder, and related BFRBs. Founded in 1991, The TLC Foundation provides education, outreach, and support of research into the cause and treatment of BFRB disorders. 

Strategies for Impulse Reduction: Hair Pulling & Skin Picking Disorder