Description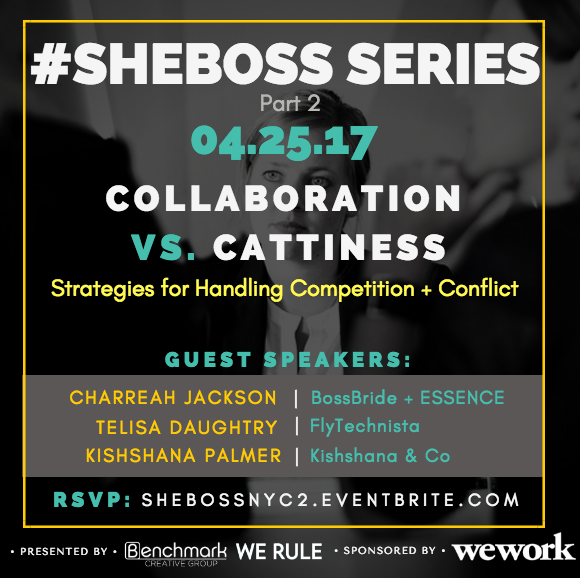 ---
We're talking about competition vs. collaboration.
In the race to the top, if you don't know the rules, then how can you play the game? We're bringing together leaders in corporate, entrepreneurship and freelance to discuss how to handle competition - the good, the bad and the oh so ugly; and spin any competitive situation into business collaboration.
Our SheBosses for the month are:
---
ABOUT THE SHEBOSS SERIES
A 3-PART SERIES NAVIGATING FEMALE ENTREPRENEURS THROUGH THE UNSPOKEN RULES OF BUSINESS.
The #SheBoss Series is designed to discuss the scenarios that women in business don't often speak about, but too often encounter. We're bringing women together for honest conversation, and solutions from senior-level pros.
Collaborate with dynamic women from the startup, and corporate worlds, and gain feedback for dealing with the toughest business encounters, when commanding what you're worth.
---
OTHER SHEBOSS ITEMS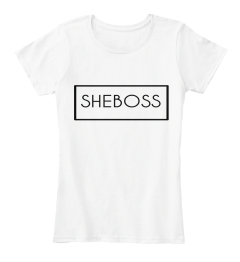 'SHEBOSS' T-SHIRT
$20.00
We partnered with Teespring to create some awesome merchandise for this event. Show your support and look good wearing it. Check it out!