Strategies and Tools for Addressing Flexibility, Regulation, and Coping Ski...
Description
Navigation Fall Workshop Series: Strategies and Tools for Addressing Flexibility, Regulation, and Coping skills with ACT and Precision Teaching
---
14 Type II BACB CEs
*Navigation Behavioral Consulting is an approved ACE provider by the BACB. OP-11-2108
The BACB does not warrant, endorse, sponsor, or approve or partner with the event, organization, or instructor.
---
Event Description:
A 3-Part event focused on disseminating skills to behavior analysts, teachers, and parents who want to #dobetter with addressing flexibility, regulation, and coping skills for their learners.
DAY ONE: Elevating Skills in ACT: An Experiential Workshop with Tommy Parry,

M. S., M.Ed., BCBA, LBA, LMHCA



Acceptance and Commitment Therapy (ACT) has a broad base of research with over 300 randomized controlled trials (RCTs) demonstrating compelling results across a wide range of populations and behavioral concerns. ACT is becoming increasingly popular among practitioners of Applied Behavior Analysis (ABA) seeking to expand their clinical toolbelt. ACT, however, is much more than a set of metaphors, exercises, and activities performed with clients; nor is it a model of psychopathology. ACT is a model of being human. Furthermore, doing ACT well requires that clinicians are living it in their personal lives. This hands-on workshop seeks to help clinicians (BCBAs) take advantage of the utility of the ACT model to foster contexts of compassion, to enhance everyday interactions with staff and parents, and to identify patterns of clinician behavior that may reinforce psychological inflexibility and impact the delivery of effective ABA services. This full-day workshop is designed for BCBAs wanting to more fluidly implement ACT into their practice to enhance outcomes with staff, parents, and themselves. This workshop is geared towards individuals with intermediate skills that are familiar with the ACT model and have attended at least one in-person ACT training.
Learning Objectives:
Describe the ACT therapeutic stance and how it relates to clinician behavior and the delivery of professional behavior analytic services

Explain the benefits of using mindfulness as a practice and as an ongoing process to cultivate compassion and improve treatment outcomes

Describe common patterns of avoidance and inflexibility you're likely to observe in staff and parents when delivering behavior analytic interventions

Identify common patterns of avoidance and inflexibility you're likely to experience as a clinician while supervising staff and working with families

Practice responding to psychological inflexibility as it arises naturally in interactions using each of the six ACT processes

Practicing using ACT case conceptualization tools as a guide to intervention

Practice generating novel ACT consistent responses to increase psychological flexibility through "real-plays" with clinical challenges you're facing
DAY TWO: Making Sense of Movement and Regulation with Jonathan Amey, M. Ed. and co-instructor Megan Miller, PhD, BCBA-D, LBA

Part 1: Precision Teaching and the Big Heart
Our learners deserve compassionate, effective, and powerful teaching practices. Precision Teaching provides the instructor with a well-established, data driven tool to monitor learner progress day to day, moment to moment. Participants will learn how to identify instructional objectives, create programs using a channel matrix, chart daily progress using the Standard Celeration Chart, and determine masterful, fluent performance all while honoring the learner. Participants will also learn how to apply Haughton's Balance Sheet to develop precision teaching programs. The balance sheet helps the instructor take-action on a central topic and includes areas for identifying foundation skills, application activities, and channel wrapping options. Multiple activities will demonstrate how to apply to reading, math, handwriting, socialization, language development, motor movements, and emotional regulation. Methods learned during this session will provide a framework for designing, monitoring, and adjusting instruction with all types of learners.

Part 2: How to teach Motor Coordination and Emotional Regulation skills
Activities of daily living, vocational tasks, and leisure skills require a broad use of muscle coordination. Skills ranging from turning a doorknob to playing basketball will be covered. Emotional regulation skills such as mindful breathing and body awareness help learners stay calm and are crucial for social interactions and academic achievement. Together, motor coordination and emotional regulation skills account for the most basic foundation of learning. This session will introduce a practical, hands-on approach to developing muscle coordination (both gross and fine) and emotional regulation programs. Participants will learn the skill sequences for teaching motor movements and emotional regulation for a variety of purposes and with many types of learners.
Learning Objectives:

Participants will define the characteristics of the balance sheet.

Participants will identify a central topic and the associated foundation skills.

Participants will utilize the balance sheet to develop a topic of instruction.

Participants will define terminology related to motor planning and emotional regulation.

Participants will identify the 3 main muscle groups related to motor foundation skills.

Participants will design a motor scope of program for an activity of daily living.

Participants will utilize the learning channel matrix to wrap 3 unique skill areas.
---
Event Details:
Location:
Renaissance Portsmouth

425 Water St.
Portsmouth, VA 23704

Time Each Day: 8:00am-430pm
Schedule Each Day:
8-830 Registration
830-11:45 Presentation
11:45-115 Lunch on Own
115-430 Presentation
---
About the Presenters:
​Tommy Parry, M. S., M.Ed., BCBA, LBA, LMHCA




​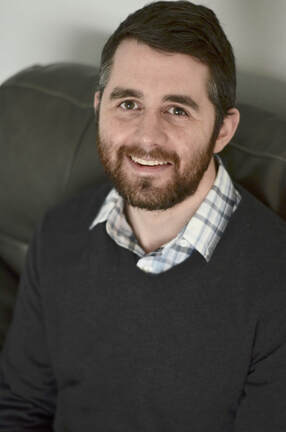 Tommy has been providing clinical behavior analytic services for over 10 years and has worked with people from diverse backgrounds and with varied behavioral challenges. Tommy has worked with military families since starting in the field and thoroughly enjoys being able to support those who serve our country. Tommy has provided ABA services to individuals with autism spectrum disorders, fetal alcohol spectrum disorders, ODD, ADHD, TBI, and adopted children with PI concerns. He has experience providing ACT to individuals with chronic stress, depression, anxiety, PTSD, chronic pain, tics, body-focused repetitive behaviors, and parents of children with disabilities. Tommy is on the board of directors for the Mid-Atlantic Chapter of ACBS. Tommy is a member of Virginia Association for Behavior Analysis (VABA), Hoosier Association for Behavior Analysis (HABA) and the Organizational Behavior Management (OBM) Network. Tommy provides ACT 2+1 training workshops for businesses training employees to use mindfulness skills and values-guided action to improve well-being and performance in the workplace. He is currently an ACT interventionist supervisor in a pilot study at Indiana University testing ACT for Dementia caregivers. Tommy is also a board member of Building a Refuge, a non-profit organization in Fishers, Indiana focused on creating a community of transparency and compassion in order to improve men's mental health and reduce suicide.
Jonathan Amey, M.Ed.
Jonathan Amey M.Ed. is the founding director of Agile Instruction and Management Solutions (A.I.M.S) in Pittsburgh, Pennsylvania. Combining his sports medicine background with Precision Teaching, Jonathan focuses on building gross motor repertoires in students across a broad spectrum of abilities. While serving as a special education teacher, Jonathan designed and implemented a school-wide gross motor skills wellness group. Over the last 17 years, Jonathan has utilized precision measurement to continually develop and expand a growing curriculum of gross and fine motor movements. He has presented his work at numerous conferences. Jonathan is the manager of the Multidisciplinary Skills Development special interest group within the Standard Celeration Society.

---