Event Information
Location
Hairston Library
4911 Redan Road
Stone Mountain, GA 30088
Description
This presentation will discuss the barriers children encounter while learning to read as well as helpful strategies that can be used at home and in the classroom.
Presenter:
Jennings is a Fellow in the Academy of Orton Gillingham Practitioners and Educators and a Certified Trainer of Orton Gillingham/Multisensory Math. After graduating from Vanderbilt with a Masters in Special Education in 2005, Jennings worked for ten years as a classroom teacher working with children with special needs including students with cognitive delay, autism, dyslexia, behavioral disorders, and language disorders. She has worked at The Marcus Autism Center and The Schenck School.
In her private tutoring practice, Jennings works with students ages 5-18 of all abilities to develop reading, math, written expression, and language skills. She has over 4,000 hours of experience working individually with students with learning differences.
Jennings volunteered her time with The International Dyslexia Association-Georgia Branch, serving as the chair for the Dyslexia Dash from 2013-2016. She is the 2018 recipient of the IDA-GA Outstanding Service Award.
Jennings is also trained in RAVE-O and Lindamood-Bell Visualizing and Verbalizing.
Outreach events such as this provide opportunities for individuals to connect in person with parents, educators, and others interested in learning and engaging in discussions about dyslexia and related topics. Thank you to Mr. Greg Hutchinson of Hairston Library and Ms. Florine Wood and for helping us coordinate this library event.
This IDA-GA / DDGA partnered Outreach Event is free and open to the public, but space is limited. Please register to reserve your spot.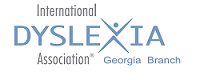 Decoding Dyslexia GA (DDGA) is part of a network of parent-led grassroots movements across the country concerned with the limited access to educational interventions for dyslexia within the public education system. Visit decodingdyslexiaga.com.
The International Dyslexia Association (IDA) is a 501(c)(3) non-profit, scientific and educational organization committed to creating a future for all individuals who struggle with dyslexia and other related reading differences so that they may have richer, more robust lives and access to the tools and resources they need. Visit dyslexiaIDA.org.
The International Dyslexia Association Georgia (IDA-GA) offers information on dyslexia and evidence-based interventions, referrals, free outreach events, conferences, the Dyslexia Dash, and teacher training scholarships and grants. Visit ga.DyslexiaIDA.org.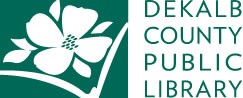 Date and Time
Location
Hairston Library
4911 Redan Road
Stone Mountain, GA 30088