Strategic Recruiting: Building a Plan to Recruit Highly Qualified Candidate...
Description
Topic: Strategic Recruiting
Statesboro, GA - Please join the Statesboro Area Chapter of SHRM for its August Lunch & Learn on Wednesday, August 15, 2018 at the Citizen's Bank located at 425 Commerce Blvd, 11:30am to 1:00 p.m. The topic will be: Strategic Recruiting: Building a Plan to Recruit Highly Qualified Candidates.
The presentation will be facilitated by Tammie Bishop, Business Services Recruiter-Business Services Unit of Georgia Department of Labor
Recruiting strategies are complex and may contain up to 12 distinct elements. A strategic planning process should be something positive and it should impart energy and excitement. If folks who attend leave feeling bored or ineffective, the time spent has been a waste. In order to develop a complete recruiting strategy you must make choices (select targets) in each of the twelve recruiting strategy elements.
Topics to be discussed at the Lunch & Learn:
Identifying your organization's specific recruiting needs

Developing a simple and practical recruitment action plan

Identifying different cost-effective recruitment techniques and resources-Employ Georgia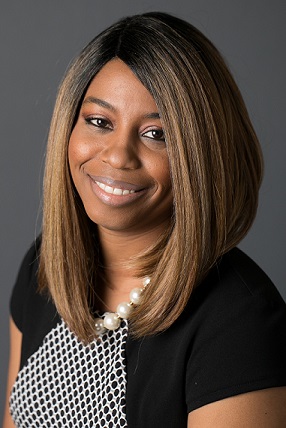 Biography
Tammie Y. Bishop is a Recruiting Professional employed by the state of Georgia since November 2011. She offers 9 years of experience in recruiting with a combined background from secondary education as a former ESL professional and as a Migrant Family Intervention Specialist where she identified and recruited students of families who were migrant workers. Her love for teaching, training and working with a diverse population fuels her passion in connecting a trained and developed workforce to employers in need of highly qualified candidates. She works with jobseekers from across the Southeastern States that includes Georgia, South and North Carolina. Presently, she serves as a Business Services Recruiter, working with new and existing businesses and HR professionals within a 5-10 county region to provide quality customized services in area of recruiting and hiring. During her tenure as a BSR she has been trained as a certified Professional Resume Writer, Interviewer and Public Presenter. She has served as a servant leader within the Bulloch County community in several areas to include recently graduating as a member of the 2018 Cohort of the Lynda Brannen Williamson Women's Leadership Academy. She is a graduate of the 2017 class of Economic Development through the Department of Community Affairs. Presently, she serves on the Statesboro-Bulloch County Chamber of Commerce, Ambassadors Committee. She is newly chosen as a participant for Leadership Bulloch class of 2019. She has been a member of the Bulloch County Advisory Board for Peach State Health Plan and the Ogeechee Technical College Adult Education. She is a graduate of Georgia Southern University with a BA in History and a Post-Baccalaureate in Foreign Language-Spanish.