Description
"Those who fail to plan, plan to fail"
From the solo entrepreneur to large corporations, every business must engage in a strategic planning process if they are to succeed. When starting or running a business, having a roadmap is very important to the future growth and development of your company. This workshop will shed light on the strategic planning process and why it is so important to the success of your business.
During this 2-hour workshop, participants will:
Gain an understanding of the difference between a strategic plan and a business plan;


Learn the various levels of strategic planning and why it is a vital part of running your business;

Understand what level of strategic planning is appropriate for your business; and


Find out what tools and resources are needed before beginning the planning process.
A strategic plan will give you a clear path forward to attaining your long-term business goals. If you want to clarify your mission and vision, and move your ideas to execution and take your business to the next level, this workshop is for you!
This workshop is part of our Business Development Series and is designed for serious, success-driven entrepreneurs and small business owners looking for effective methods for growing their business. Connect with other like-minded individuals in a supportive environment while learning how to plan your next steps to success!

Space is limited and advance registration is required. Light refreshments will be provided. MAFE members receive $15 off registration when using your member discount code.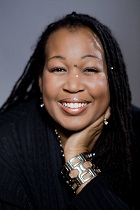 About The Facilitator
Carla P. Yarbrough is a strategic planner and motivational speaker. She is the creator of a strategic planning program developed specifically for small business owners and entrepreneurs. Her program makes the strategic planning process simple and offers a model that can be used over and over as the business owner expands. As a public speaker, Carla has addressed audiences stateside and abroad on a range of subjects all centered on strategic planning and purpose.