Strategic Planning Seminars 2019

Saturday, July 6, 2019 from 10:00 AM to 5:00 PM (EDT)
Event Details
Lighthouse Ministries International Strategic Planning Seminars 2019
Church Theme: A New Altitude Requires A New Attitude
Seminar Theme: Kingdom Service For New Altitudes
Purpose: To plan quarterly events, programs and activities for church and outreach arms of LHMI, Inc.
Who May Attend? Only Members of LHMI Auxiliaries i.e. Directors, Assistants, Committee Members and Special Invitees or Guest speakers.
Why Should You Register? So we can plan appropriately for lunch and materials.
Is there a cost? No. An offering or donations towards snacks, lunch and materials would be appreciated.
How can I make a donation? You can submit a donation here (incurs fee) along with your registration or simply write a check to LHMI, Inc. with Memo: Strategic Planning Seminar (no fee).
What should I bring? If you have activities already in mind, bring them to the next Seminar. This reduces planning time and members in your auxiliary can discuss executing those plans. 
---
Meet Our Coordinator:
 Minister Juanita E.L. Cameron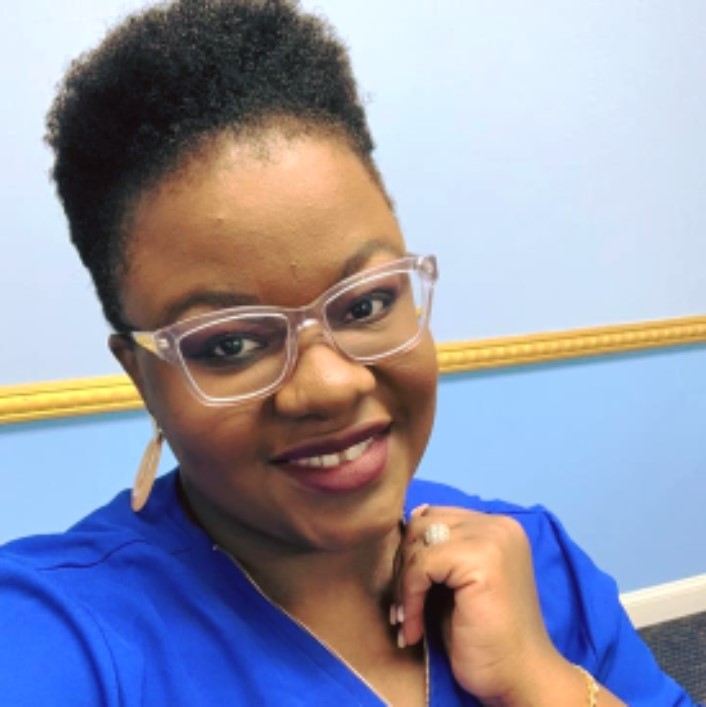 Executive Administrator, LHMI, Inc.
 Programs & Training Director, LHMI, Inc.
 Vice President, LIFE COLLEGE
Minister Juanita, affectionately known to us as Miss JelC or Lady JelC is an Advocate for the promotion of Spiritual Growth & Development, Family Unity, Music & Arts Talent, Education, Access to Health Care, Human Development & Sustainability, and Technology & Environmental Development. She is a Believer in Jesus Christ, an Entrepreneur, a Worship Leader, a Lay Pastor at LHMI, Inc., a Prayer Warrior, a Writer and a Strategist among other things.
A graduate of George Washington University, Class of 2010, she earned her Masters of Arts Degree in Education and Human Development with a concentration on Special Education. She has used her professional skills and learning in the classroom and outside of the classroom to effect change in the lives of her students and trainees.
Her commitment to empowering women and women, inspiring children and helping families discover their purpose and reach their highest potential shows, as faith challenging and spirit lifting success stories have followed this young woman in every season of her life. In her spear time, she loves to read, watch and do DIY projects, write and compose inspirational music or simply relax with family and friends doing fun activities.
Visit www.JuanitaELCameron.org to learn more
---
Access Documents & Materials
Submit your MS Office / MS Excel Quarterly Plans to: jcameron@lhmiinc.org
Download Quarterly Stratgeic Plan Templates - click here

View Seminar Agenda - click here
---
SCHEDULE
Quarter 1: January 26, 2019
Guest Speaker: H.E. Denis Antoine, PhD
Ambassador Denis G. Antoine, the new Permanent Representative of Grenada to the United Nations, presented his credentials to UN Secretary-General Ban Ki-moon on September 13, 2013. From August 2009 until his latest appointment, Mr. Antoine was Ambassador-at-Large and Executive Director, Office of International Programs and Exchange, in the Office of the Provost, and Vice President for Academic Affairs at the University of the District of Columbia, in Washington, D.C.
---
 Quarter 2: April 6, 2019 at 10 a.m.
 Guest Speaker: TBA
Quarter 3: July 6, 2019 at 10 a.m.
 Guest Speaker: TBA
 Quarter 4: October 5, 2019
 Guest Speaker: TBA
Save This Event
When & Where

Lighthouse Ministries International
10727 Tucker Street
Beltsville, MD 20705


Saturday, July 6, 2019 from 10:00 AM to 5:00 PM (EDT)
Add to my calendar
Organizer
We are indeed glad you are here. You have a destiny, you are an overcomer, you are a champion, you can make it because Jesus makes the difference. Our prayer for you is that God will pour out upon you fresh oil and His Holy Spirit will light your path as you navigate through life using His GPS - The Word.
 My Wife and I pray that your territories will be enlarged and out of your homes and lives will shine the salvation of Jesus to others. We pronounce blessings upon your household, your business, and may everything you put your hands to be fruitful. We declare life in your marriage, your ministry and your mission.
In your quiet moments, we pray that God will speak to your heart and show you His plan for your life.  In a world always in a hurry, we pray that God will replenish your strength. Rejoice in the Lord always and again we say Rejoice!
We'd like to thank you for your prayers, support and love - we are encouraged to continue spreading the Light of Jesus to all.
Rev. Dr. Oswen Cameron & Rev. Cora-Dian Cameron
Overseer and Associate Pastor Lighthouse Ministries International