Strategic Planning for Maximum Fundraising Success
Description
"Strategic Planning for Maximum Fundraising Success"
Do you have a development plan? Does it include a high level strategic vision? How about clear goals, objectives and actions to support that vision?
At the end of this session, participants will learn how to:
• Identify the key elements of a top-notch strategic plan
• Get planning buy-in and endorsement from senior leadership
• Engage external stakeholders in the planning process

ABOUT THE PRESENTERS: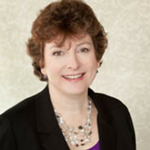 Lading the way is Hazen's President, Martha H. Schumacher, CFRE, ACFRE, MInstF (AdvDip). She is an international fundraising thought leader, consultant, author, speaker and coach. Dedicated to unparalleled client service, Martha provides executive campaign counsel, and comprehensive major gifts strategy, training and coaching. Named Outstanding Professional Fundraiser of the Year by the Association of Fundraising Professionals D.C. Chapter, Martha has been working with and within nonprofit organizations for 25 years. Before launching Hazen in 2003, she led Defenders of Wildlife's fundraising team for nine years. Martha lives with her husband Casey and two rescue dogs in Alexandria, VA. When she's not traveling for business or pleasure, she enjoys hiking the Billy Goat Trail on the Potomac, taking in Washington's vibrant culture, and breaking bread at wonderful foodie restaurants across the region.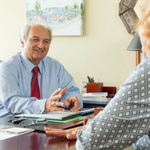 Bob Carter is one of the world's most respected, experienced and recognized experts in the areas of Institutional Strategy and Philanthropy. During the past four decades, Bob has helped strengthen a variety of organizations throughout the world by helping them overcome challenges and capitalize on opportunities to be successful. Bob established Bob Carter Companies in 2011 and currently serves as the Chairman under their new brand - Carter. Prior to forming the Bob Carter Companies, Bob spent three years as a Senior Advisor for Changing Our World and Omnicom Nonprofit Group. Before this, Bob spent 26 years with Ketchum, one of America's largest fundraising consulting companies. The last 15 years with Ketchum, Bob was the President & CEO.
Prior to joining Ketchum in 1981, Mr. Carter served as Vice President for University Relations at The Catholic University of America; Director of Development for Arts and Sciences and Engineering, and Associate Director of Annual Giving at The Johns Hopkins University; Assistant to the Headmaster at the Gilman School in Baltimore; and both taught and organized the development office at The Boys' Latin School in Baltimore. He has decades of experience in development and capital/endowment campaigning.