Description
Strategic Leadership Imperatives for C-Level Executives | 1-Day
World's Leading Executive Development Seminar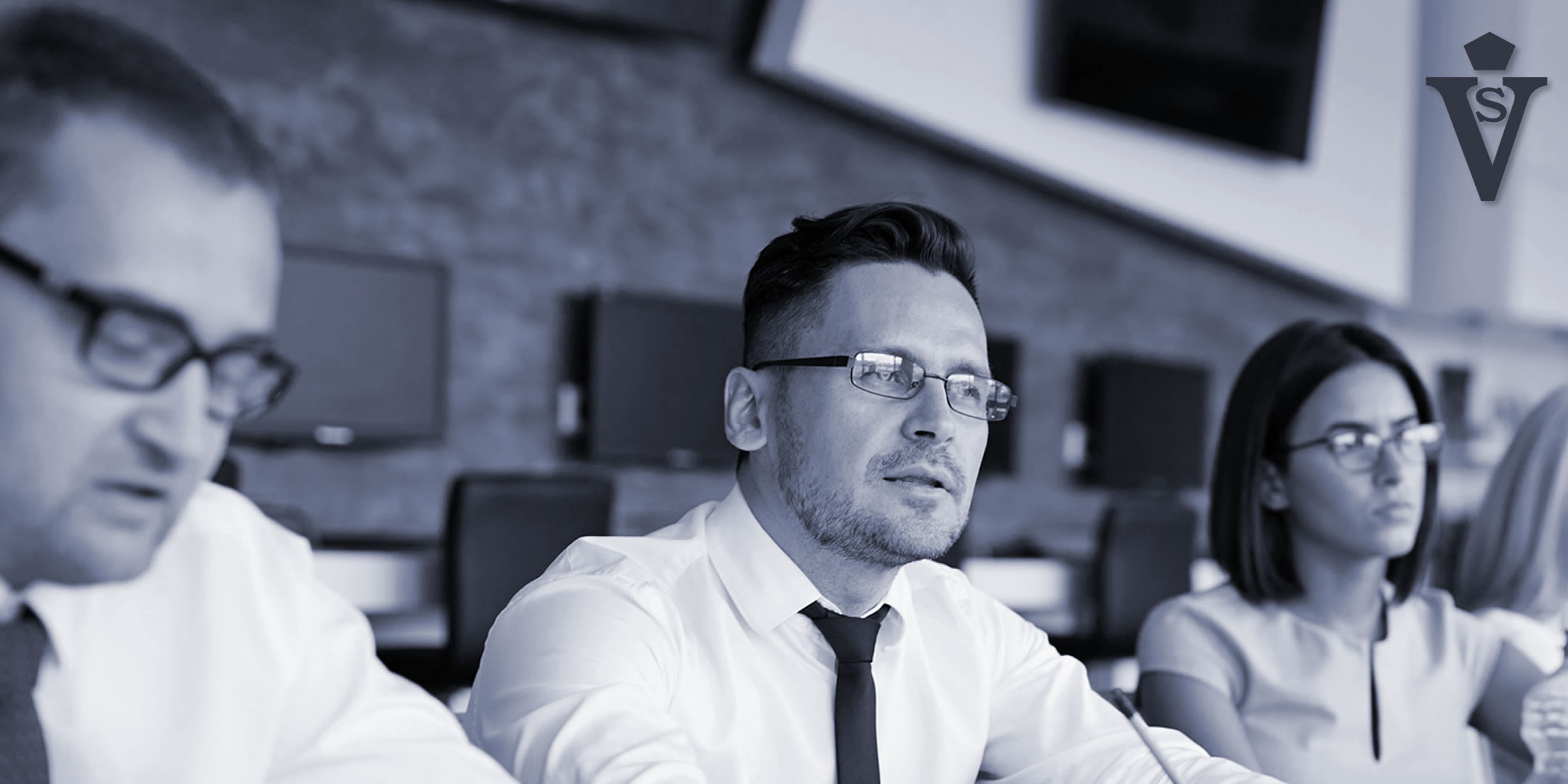 RIGHT-LEADERSHIP | RIGHT-STRATEGY | RIGHT-RESULTS
---
Where Will Your Company Be in 5 Years? | Your Career?
Success on the battlefield – military and business – requires timely collaborative strategic, tactical, and operational win-win asset allocation and alignment with flawless execution.
Balancing multiple competing demands – most especially customer, employee and shareholder loyalty – within the context of finite resources is the business challenge of the day.
Our two-day flagship VSI Strategic Leadership Masterclass attracts high-potenial executives from around the world with a variety of missions, goals and objectives each sharing the desire to develop and deliver superior strategy for sustainable business success.
---
5CBR℠ | The 5 Critical Business Results
Highly successful businesses start with identifying and end with delivering the 5 Critical Business Results (5CBR℠)—the frequent fatal missed-steps in effective business strategy development and delivery.
5CBR℠ represent criteria top management must give special and continued priority attention for sustainable company success.
Our research-based, results-oriented VSI Strategic Leadership Masterclass is galvanized by our proprietary 5CBR℠ | Strategy Formulation Methodology—providing our clients with a comprehensive, unified approach to strategic competitive advantage, tactical alignment effectiveness, operational excellence, and the requisites for sustained superior business performance.
Program is precision-focused and specifically designed for busy senior executives who recognize the importance of 5CBR℠ for future business success and the requisite competencies senior leadership must have to deliver 5CBR℠.

VSI STRATEGIC LEADERSHIP MASTERCLASS
---


WHO SHOULD ATTEND
High-Potential Executives
WHO WILL BENEFIT MOST
Senior Executives preparing for a C-level executive position.
PREREQUISITES
Ability to deal effectively with chaos and complexity.
Conscientiousness.
Creative.
Emotionally fit.
Straight-talker – not passive aggressive.
Open-minded.
Risk-taker.
Strong leader.
Team player.
Sense of humor – definitely.
TAKEAWAYS
Updating, broadening and optimizing your executive leadership style for continued career advancement.
Bridging the gap between business school and business success.
Improving executive decision-making capabilities.
Helping executives better understand the core competencies the organization needs.
Enhancing your top management career potential.
Moving beyond the either/or limits of a management versus leadership mindset.
Upgrade to a unified, holistic view of the organization that aligns and integrates all the major management disciplines into a master mind-set model.
Developing a unified view of your business context with a global perspective.
Refining the choice of strategic initiatives.



PRESENTERS—Experience–Expertise–Education–Excellence
Our VSI Strategic Leadership Masterclass is presented by senior faculty with the following qualifications:
Ten plus years of CEO experience.
Five or more years of profit-center general business management experience with P&L authority and accountability.
US Combat Veteran | Distinguished Military Graduate | Both command and general staff experience.
Advanced graduate degree from a major US university | doctoral reseach area: strategic business management.
Rokudan Black Belt or higher.
International business consulting experience.
Entrepreneurial and Intrapreneurial expertise.
MODULES
Facilitator presentations, case studies, business analysis, and 5CBR℠ action planning highlight our VSI Strategic Leadership Masterclass.
24 Maximum participants per masterclass for optimal collaborative peer interaction and networking.
TIMES
8:30 AM—Masterclass begins each day.
9:30 AM-10:00 AM—Break.
12:00 PM-1:00 PM—Buffet Lunch.
4:00 PM—Masterclass completion.
COST
$3,000 USD Early Registration | $3,500 USD Regular Registration.
Two-Day program includes: Training Materials | Buffet Lunch.
Participant's Responsibility: Travel-Additional Meals-Accommodations.
REGISTRANTS TERMS & CONDITIONS
By registering for a VSI Strategic Leadership Masterclass you acknowledge that you have read, understand and agree to be bound by the Victor-Stone Corporation Registrants Terms and Conditions at the following link: Registrant Terms & Conditions
REGISTRATION — World-Class Program | World-Class Venues
Secure Registration Links:
STRATEGIC LEADERSHIP MASTERCLASS




PROPRIETARY INFORMATION:
WHEN MONEY MATTERS MOST® | MASTERPRENEURSHIP℠ | METL5℠ | 5CBR℠ | DANTOTSU℠


©1970-2019 VICTOR-STONE CORPORATION. ALL RIGHTS RESERVED.