Strategic Design & Social Innovation: A Conversation w/ Helsinki Design Lab
When and where
Location
Centre for Social Innovation 601 West 26th Street #325 New York, NY 10001
Description

Strategic Design & Social Innovation: A Conversation with Helsinki Design Lab
Presented by Parsons DESIS Lab and the Centre for Social Innovation
The intersection of design and social innovation is attracting growing attention. An increasing number of practitioners and enthusiasts are convinced that strategic design is key to unlocking some of today's most pressing challenges. But what does it mean in practice? How are leading practitioners using strategic design to inform policy, generate new enterprises and shake systems?
Join us for a thoughtful discussion on the role of design and social innovation. We'll hear from members of the
Helsinki Design Lab
at
Sitra
, The Finnish Innovation Fund, who have been using a strategic design process to invent new means of effecting change in policy, business, and civil society. We'll use the Helsinki Design Lab's experience as a jumping off point for a critical exploration of the role of design in the processes of social change.
Join us for an engaging and participatory conversation.
Speaker Bios:

Bryan Boyer advises companies and governments on innovative development initiatives. At Sitra his main project was Helsinki Design Lab, an internationally recognized platform for strategic design and social innovation. Previously Bryan has worked as an entrepreneur and programmer in silicon valley and as a freelance architect. His projects have been cited in Wallpaper, Monocle, ID Magazine, The Boston Globe, and The Guardian among others.

Justin W. Cook is Sitra's academic liaison for the US and serves as the organization's Sustainable Development Lead. He helped design and build the Low2No Sustainable Urban Development initiative and manage its implementation. He serves as Helsinki Design Lab's expert on energy, carbon and sustainability. Currently he is helping Sitra better align its endowment with its mission by developing ways to place capital in businesses, projects and funds that generate measurable social and environmental impact together with financial return.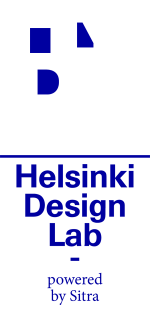 About Parsons DESIS Lab and the Public & Collaborative NYC Series:
Parsons DESIS (Design for Social Innovation and Sustainability) Lab (http://desis.parsons.edu) is a research laboratory at the New School University in New York City that conducts research into the ways in which design and social innovation can promote more sustainable ways of living. Public & Collaborative NYC investigates roles design can play in building new kinds of social innovation for the public good. The core value behind the program is the belief that design can serve as a catalyst for social innovation in public services in New York City.
About the Centre for Social Innovation:
The Centre for Social Innovation (
http://nyc.socialinnovation.org
) is a new home for social innovation in New York City. Part coworking space, part community center and part incubator, the Centre for Social Innovation is catalyzing a movement for social change. CSI soft-launches May 1 – come take a sneak peek in advance of opening!