Strategic Business Thinking -- It Is Worth The Time!

Wednesday, June 17, 2015 from 6:30 PM to 8:30 PM (EDT)
Event Details
Are you too busy fighting the alligators to clean the swamp?
In other words, regarding management, are you so busy minding the details of your business that you seldom if ever have a chance to look at "the big picture," about where you are heading, and how you are best going to get there?  How do you know what to do each day to improve your company's prospects for success if you are constantly "fighting the alligators?"
Dr. Bert Shlensky will lead an interactive workshop to encourage small business owners and start-ups to take a step back from fighting the alligators. The goal is to have participants stop and look around at some of the assumptions, strategies and actions that might be changed to dramatically affect success.
The workshop will contain four sections which will enable participants to consider the bigger issues. Each session will include interactive exercises, discussion of alternatives and action plans.  The four sections are:
Goals and Focus
This section will offer an opportunity for participants to start exploring the focus and goals of their business.  Participants will also consider the viability of their business, and encourage discussion on how their businesses differ from one another.
How will you make Money?
After a presentation of a simple "profit and loss model," participants will be led through an exercise to develop their own model.  This exercise will involve defining the parameters for their models, how data is collected, and examining alternatives to make the business more successful.
Operations
Operations and logistics are frequently viewed as secondary functions that can be handled by someone else.  However, in reality, they present a huge opportunity for a business to become more efficient and to separate itself from the others.  The key is to forecast, and understand inventory control and distribution in order to maximize service, investment return, sales and profitability. The participants will discuss their methods of forecasting, sourcing, costs and potential areas of improvement.
The Internet
This section will explore internet trends and how swiftly it can change. Participants will work on ways to implement various internet processes into their business.  Through group discussion, participants will share ways their business uses the internet.
In summary, participants will come away with a new appreciation for their business, ways to make improvements in all areas of their operation, and enjoy the opportunity to ask questions and network.
Here are comments expressed by past participants to Dr. Shlensky's workshops:
"Good tips, advice and suggestions. You boosted my serotonin levels!"
"Thanks so much for these tools to get me started. I have started working with them and am doing more research to have a more clear business [sic] description."
"I also wanted to say that you are a huge help!  Not only for your ideas and suggestions but also just as a sounding board and most importantly, giving me the push I need to focus."
About the instructor:
Dr. Bert Shlensky is President of Startupconnection. He has over 40 years' experience with some great colleagues in studying, managing, and consulting with startups, turnarounds, and growing companies. Dr. Shlensky has extensive practical experience as a turnaround executive, having started five Internet companies over the last 10 years, counseled over 1500 start-up companies and conducted numerous workshops and seminars on the subject.
He was a counselor for the Small Business Administration funded SCORE where he was a mentor for entrepreneurs and led numerous workshops. He conducted in-person and virtual counseling with over 1500 clients.
Bert spent 14 years as President and CEO of Sure Fit Products where he grew the business from $50 million to $150 million in sales. He initiated the development of a $60 million direct internet and catalog business during his tenure.
Prior to his tenure at Sure Fit Products, Bert joined West Point-Pepperell in 1985 as President of their Apparel Fabrics Business. He later headed the $400 million Cluett shirt group. Bert graduated from Roosevelt University and received an MBA and PhD from the Sloan School of Management at M.I.T. He has also participated in a number of programs at Harvard's Kennedy Institute and Lehigh University's Entrepreneur Program
Have questions about Strategic Business Thinking -- It Is Worth The Time!?
Contact Outdated
Organizer
Outdated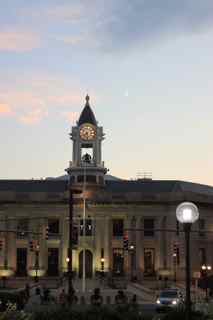 Stamford Innovation Center is the tech and startup hub of Westchester and Fairfield counties.  Join us for events, classes and please try out our coworking.  Come by any Monday-Friday for a free day of Coworking.  Enjoy our free coffee and great wifi.
For parking recommendations and directions, click here.  And for more fun stuff, please check out our website. 
Looking to grow your network?  That's really what all our events and classes and coworking are about.  Please click here join our mailing list and hopefully we'll see you soon.
Strategic Business Thinking -- It Is Worth The Time!