Actions and Detail Panel
Strategic Business Mastermind Breakfast - hosted by the SBA*
Sat, August 26, 2017, 9:00 AM – 12:00 PM PDT
Description
*The Strategic Business Association's mission is to bring business professionals, business owners, business speakers, and/or business students together to communicate, collaborate, educate, and motivate others in business development.
On the 4th Saturday* of every month, we have a 3-hour clinic with laser coaching and mastermind collaboration to find resolutions to business challenges along with a professional speaker delivering value about business.
The admission fee includes beverages, meals, gratuities, networking, and materials. Please notify us of any dietary requirements ahead of time so that we can have the chief accommodate you as much as possible.
Brain-dumping, brainstorming and brain pumping. Educating, collaborating and motivating each other in business.
*4th Saturday is flexible with holidays
---
The wedding industry expert who loves educating and mentoring wedding professionals.
She is The Creative Business Mentor from entrepreneurs to small businesses. She keeps them on tract and productive so that they can achieve their goals!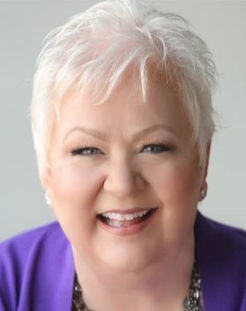 ---
If you would like to request to be a speaker, please apply here:


June Guest Speaker is
August Guest Speaker is
September Guest Speaker is
October Guest Speaker is
November Guest Speaker is
December Guest Speaker is
---
May speaker: Don Richardson
Topic: Your Local Business Wins!
Did you know your website is an asset?
http://www.digitalpopcornmarketing.com
---
April speaker: Cherie Ronning
Topic:
---
March speaker: Madeline Eno
Topic: Discover Your Unique and Bottomless Well of Content
http://www.inthewriteplace.com
---
February speaker: Deborah Ivanoff, The BEING Coach
Topic: Get Control Of Your Calendar & Easily Get More Done
---
January speaker: Carolyn Olson, CEO and Founder of HR Alliance, Inc.
Topic: Taxes for entrepreneurs, small and home-based businesses.
Strategic Business Association
This program is sponsored by the Strategic Business Association. Facilitating a mastermind with informative speakers who provide various techniques, strategies, and business development.

Our mission is to bring business owners, entrepreneurs, professionals, and/or business students together to communicate, collaborate, educate, and motivate others in business development.



#businessdevelopement

#entreprenuer

#networking

#coworking

#Portland

#PDX

#smallbusiness

#education

#administrations

#thingstodoinPortlandOR

#chamberofcommerce