Recover and Grow leveraging this edition #3 of the Boston - Strasbourg Initiative that will focus on Healthcare, Greentech and Communities
About this Event
JOIN THIS EVENT: To get informed about this year's program: 40+ partners to help you recover and grow your business. A unique ecosystem scale up, globalization and innovation approach between cities.
=> TRANSFORMING HEALTHCARE AND BIOTECH
=> ADVANCING TO AN ECOCITY FUTURE
=> LEVERAGING THE POWER OF RADICAL COLLABORATION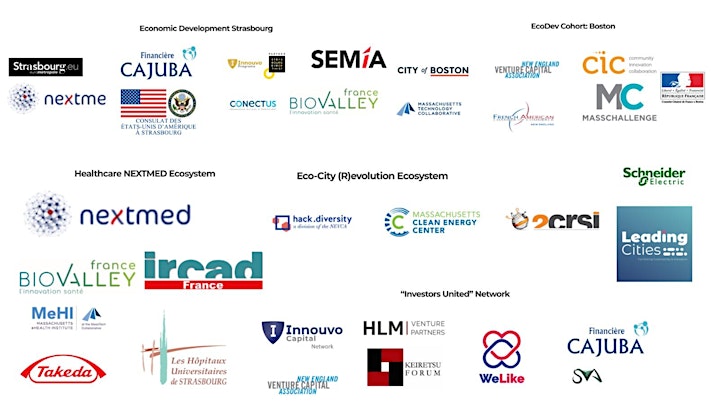 Forward-looking, entrepreneurial cities uniting to help entrepreneurs and help you lead within the industry 4.0 revolution
Meet our founding cities
Boston and Strasbourg
Boston is the world's premiere innovation ecosystem in Healthcare and is a leader in EcoCity, Digital, Enterprise, and Robotics. Strasbourg, the constitutional capital of Europe, is the doorway through which companies can gain market access to Europe through the Upper Rhine region (Germany, Switzerland, Austria, Luxembourg, and Belgium), and is known as the renowned center of excellence for innovation and healthcare.
3-MONTH VENTURE STUDIO STARTUP PROGRAM BETWEEN BOSTON & STRASBOURG TO BOOST YOUR GROWTH!
USA & EU Companies* should apply - Join for more info.
*Strasbourg companies can benefit from the explore acceleration program (Grants may apply). Contact Delphine.Krieger@strasbourg.eu for more information.
Our partners will focus on different areas to help each groups:
- Healthcare / Biotech / Surgery space Innovation led by NEXTMED
- Greentech / EcoCities Innovations led with key partners
- Community / Innovation for all led by all of us
Information session speakers
Each speakers will get 2 minutes to present you their experience with the initiative and during these talks you will get an understanding about what this program can bring to you.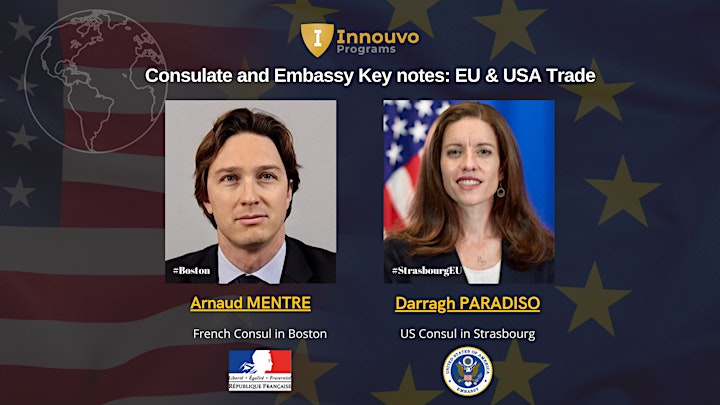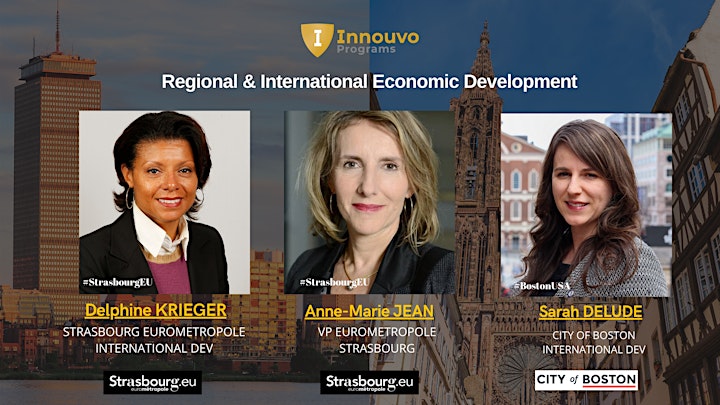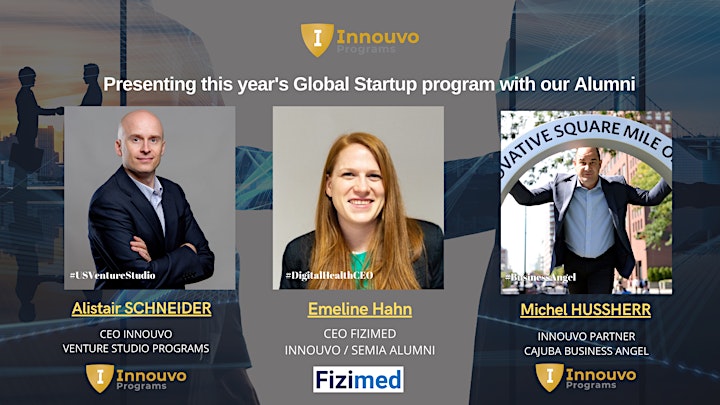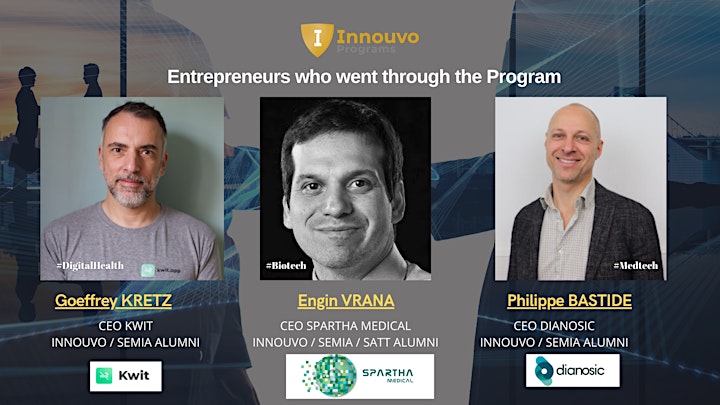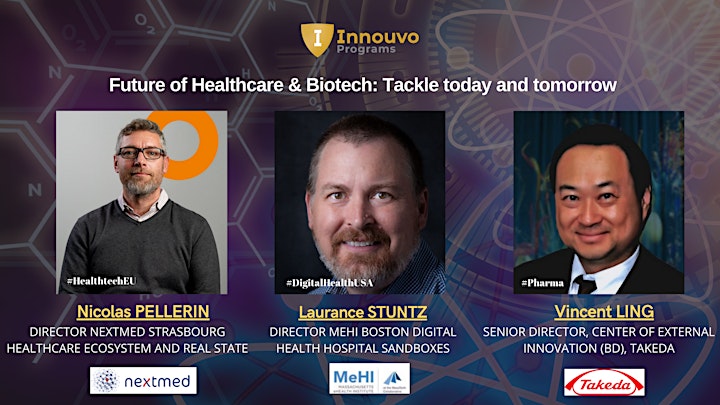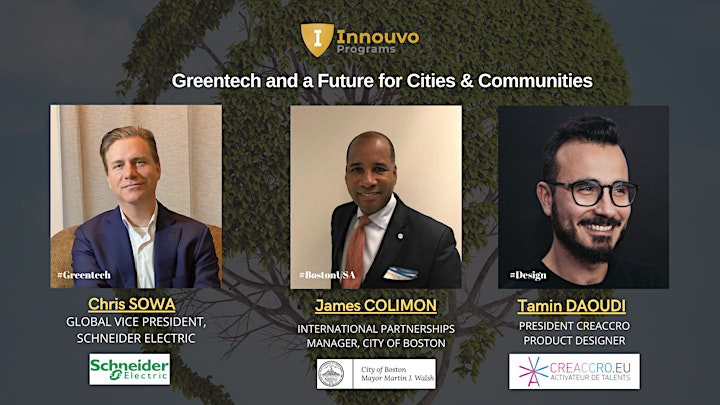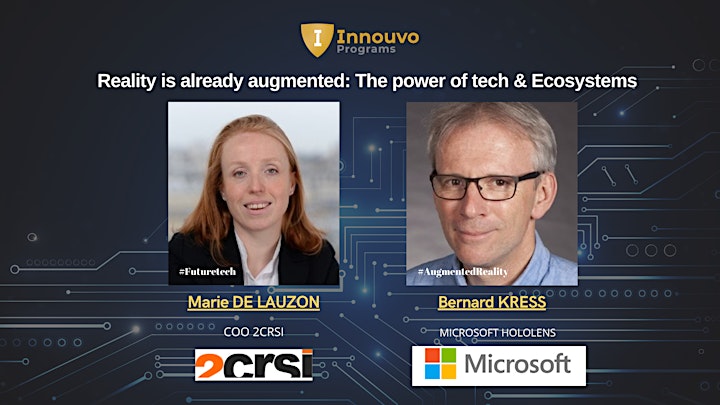 Additional information
Objectives for this initiative
- Give you access to the US and EU ecosystems
- Accelerated recovery and growth for your activity
- Startup scale ups and globalization
- Enabling collective Innovation & startup support
- Entrepreneurs as drivers of regional prosperity
Our core beliefs:
- Its takes a village to create tomorrow's companies
- It takes everyone to make these a success
- Cities hold the key to unlocking scale ups and collaboration is the ultimate advantage for regional prosperity
Additional event information
This 3rd edition has grown even bigger than prior years thanks to the hard work of many players from both ecosystems and the participation of our wonderful alumni.
The initiative is kicking off and participants will get to join a custom cohort to help them shape up, scale up and internationalize their activity.
Innouvo, the organizing partners for this program led with the founding cities of Strasbourg and Boston, is an entrepreneur-led venture studio located in Boston.
Audience: Strasbourg and Boston area companies looking to evaluate and ease their market access in each respective regions: EU and USA. Through our extensive network and solid platform, participants will get access to the two most attractive markets in the world- with a $40 trillion+ market size.
The program will focus on Healthcare, Eco-Cities and include a special chapter on inclusion and diversity. Join us to learn more about the opportunities ahead and how you can apply to this program and become part of our growing network of alumni who have elevated their businesses to next level.
Acknowledgements: We are proud to have the support of the Strasbourg Eurometropole, NextMed, the US Embassy and all of the local accelerators (including SEMIA, BioValley France, SATT Conectus, and many others), as well as the City of Boston, MeHI and the countless other partners who make our city such an incredible beacon of innovation.
Meet our Founding Cities
Boston and Strasbourg
Humanity first, Business together
Boston: The World's #1 Education, Innovation and Healthcare hub where advancing humanity comes first.
Strasbourg: European Innovation and Healthcare hub where life comes first
Strasbourg: Home to IRCAD, the world's leading surgery training and innovation centers of excellence