Strangulation, Childhood Trauma, Hope & Collaboration
Sales Have Ended
Registrations are closed
Thank you for your interest in registering for Strangulation, Childhood Trauma, Hope & Collaboration. At this point, registration is closed. If you are looking for further information, email Robin Pelfrey: rpelfrey@fvcc1623.org
Sales Have Ended
Registrations are closed
Thank you for your interest in registering for Strangulation, Childhood Trauma, Hope & Collaboration. At this point, registration is closed. If you are looking for further information, email Robin Pelfrey: rpelfrey@fvcc1623.org
Alliance for Hope 2-day Training March 10th & 11th REGISTRATION begins at 7:15 8:00 am - 4:30 pm NIY - Holmes Student Center - DeKalb, IL
About this Event
Day 1: Strangulation: Identifying, Investigating and Prosecuting DV Cases & Advocating for Victims
• Why Strangulation Matters So Much
• If We Only Knew - All Things Medical
• How Do You Know - Investigations
• How Do You Prove It – All Things Legal
• They Have a Right to Know – Victim Advocacy
Day 2: Childhood Trauma, the Science of Hope & Collaboration
• The Science of Hope
• Childhood Trauma, Aces and the Impact on Adult Behavior
• Improving Outcomes by Increasing Hope
• Multidisciplinary Approaches: the Family Justice Center Model
• Community Collaboration and Building Momentum
Casey Gwinn, JD, presenter, is a national expert on domestic violence dynamics, including investigation and prosecution, the handling of non-fatal strangulation cases, and is one of the leading thinkers in the country on the science of hope. He is the visionary behind the Family Justice Center Movement and founded Camp HOPE America in 2003.
Location:
Holmes Student Center, 340 Carroll Avenue, DeKalb, IL
Duke Ellington Ballroom, ground level.
Enter on East side of building.
Directions:
Access the NIU Parking Garage via Lincoln Highway (Route 38). Turn north on Normal Road. The parking garage is on the left. Park on levels 4 or 5 (yellow section). After exiting the garage, follow the blue path on the map into the Student Center. Duke Ellington Ballroom is on the East Side of the Building.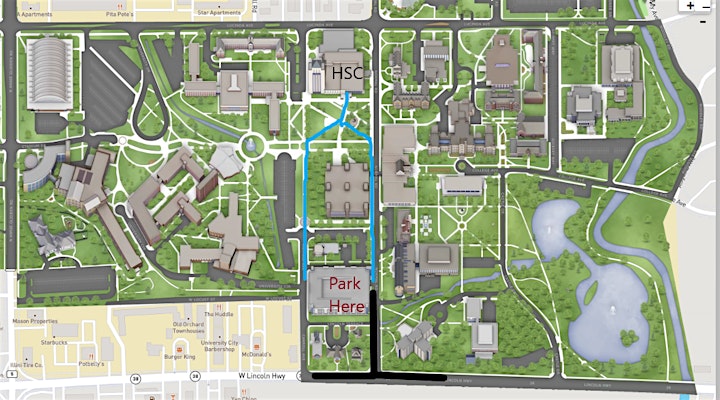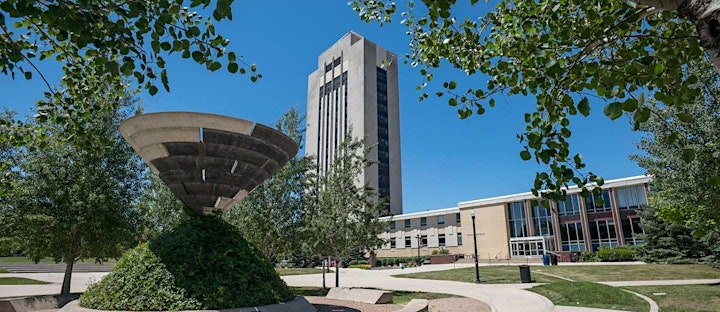 Accessibility and Accommodations
For questions about accessibility or to request accommodations please contact Robin Pelfrey at (rpelfrey@fvcc1623.org ; 630-453-9402). One week's advance notice of need for accommodations is requested, if possible.
CEUs Available for:
Adult Protective Services Caseworker – APS CEU (no charge)
Attorney- MCLE (no charge)
Counselor – LPC/LCPC ($10 fee)
Domestic Violence Professional – CDVP ($10 fee)
Educator – PDC ($10 fee)
Emergency Nurse – ECRN (no charge)
EMT/Paramedic – IDPH approved CEU (no charge)
Law Enforcement – Mandates (no charge)
Registered Nurse – RN/LPN CE (no charge)
PAIP Professional – CPAIP ($10 fee)
Social Worker – LSW/LCSW ($10 fee)
Substance Abuse/Addiction Counselor (IAODAPCA-various) ($10 fee)
When placing your registration, you will notice you have the option to request single or multiple CEUs. The system enables you to indicate whether you will be attending and earning credits for either or both days. Please select carefully (your response may impact the amount and type of CEUs you earn.)
Payments will be collected when you check-in at the event. Fee is the same whether you attend 1 or both days and no matter how many CEUs are requested/earned. We can accept checks or cash, no credit cards. You will be notified of who to make check payable to when you check in.
Hotel Accommodations
If you would like to stay ON CAMPUS: NIU offers convenience at their "Hotel at Holmes" in the Holmes Student Center where we will be meeting. Hotel at Holmes describes themselves as "limited service and clean" accommodations. Rates for this event are $65+tax. Mention that you are with the Strangulation, Childhood Trauma, Hope & Collaboration Training. For further info (pictures, etc): https://www.niu.edu/hsc/hotel/amenities/index.shtml
If you would like to stay IN THE COMMUNITY: we recommend the Quality Inn or Hampton Inn in DeKalb or, the Country Inn & Suites in Sycamore
Assistance with continuing education credits are graciously provided by several organizations. We greatly appreciate their sponsorship!
Prairie State Legal Services
Northern Illinois Police Department
EMS Professionals CEU Sponsor
DeKalb Regional Office of Education
Community Crisis Center
Social Workers, Counselors, DV & PAIP Professional CEUs Sponsor
DeKalb County Health Department
Family Violence Coordinating Council
IAODAPCA/Drug Abuse Counselor CEUs Sponsor
NITAB-Northern Illinois Training Advisory Board
Law Enforcement Mandates Sponsor
Elder Care Services, DeKalb
Adult Protective Services Caseworker CEU Sponsor
Event Sponsors
DeKalb County State's Attorney's Office
DeKalb County Mental Health Board
Northern Illinois University Police Department
Family Violence Coordinating Council of the IL 16th & 23rd Judicial Circuits