Description
Do you crave:
Connection
Real Conversation
In Person Community?

Hi! I'm Carlyn Shaw - and I'm excited to invite you to a night of movie watching, thought sharing and community creating... at my home!

WHO: YOU + Others who want to meet others and share and connect
WHAT: One of my favorite documentaries, Finding Joe
WHERE: My LIVING ROOM in Lafayette, CO
WHEN: June 14, 6:30-9:30
Photo Below is from last month's move night!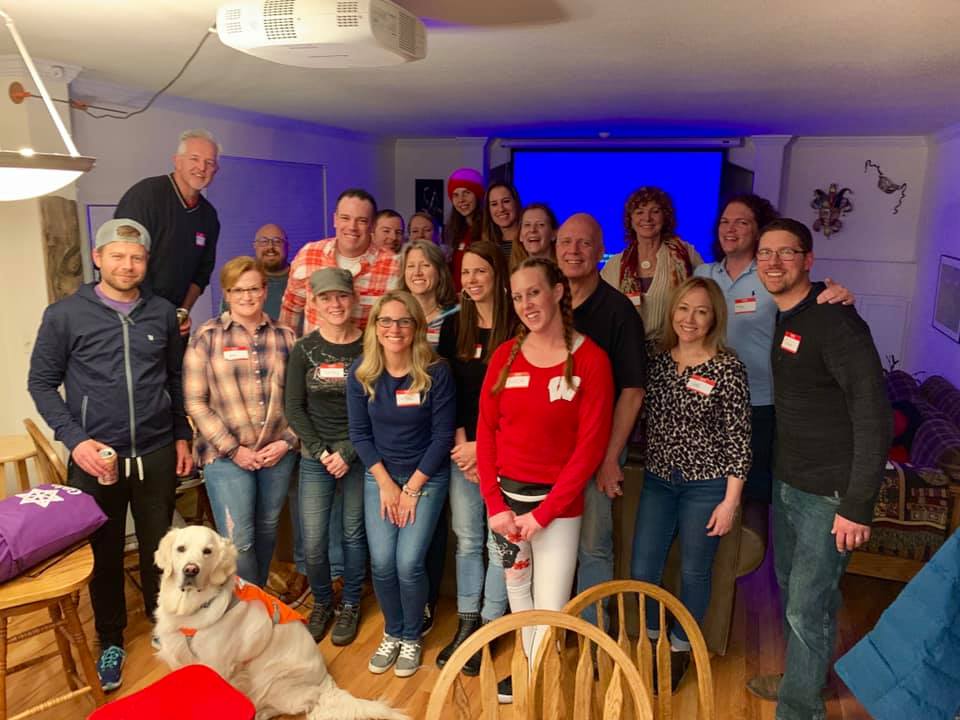 WHY: In a world more connected yet more disconnected, let's get together on a Friday Night, watch a powerful film about how we all show up in the world and create connection and share real conversation!!! It's facilitated Friday Night Fun with new Friends!

POT LUCK! I have the perfect space for munchies and encourage you to bring something you'd like to enjoy for yourself and share with others!

PROJECTOR! Yes... I have a screen and projector! I also have comfy couches and fold out chairs and plenty of room for us to connect.

Space is limited for comfort and intimate connection!

(all confirmed tickets receive address to location in Lafayette prior to event! Plenty of street parking)

About The Documentry: http://findingjoethemovie.com/


In the early 20th century, while studying world mythology, Joseph Campbell discovered a pattern hidden in every story ever told and he called it "the heroes journey". A truly inspirational film, FINDING JOE takes us on the ultimate heroes journey: the journey of self discovery. As you slay dragons and uncover treasures, you just may find that the holy grail you seek is closer than you think.
Featuring: Deepak Chopra, Mick Fleetwood, Rashida Jones, Tony Hawk, Catherine Hardwicke, Laird Hamilton, Robert Walter, Akiva Goldsman, Sir Ken Robinson, Robin Sharma, Lynne Kaufman, Alan Cohen, Brian Johnson, Joseph Marshall III, Rebecca Armstrong, Chungliang Al Huang, David L. Miller, Gay Hendricks, David Loy and Norman Ollestad.