Description
Stranger Tingz promises to be a Halloween Party like no other!
Set in the Penthouse Rooftop on the 18th floor of the Sir Henri Hotel, Stranger Tingz will be the best way to spend your Halloween Saturday night!
Join DJ Brucki & friends in the Upside Down on October 27, 2018 as we party from 7PM until 1AM!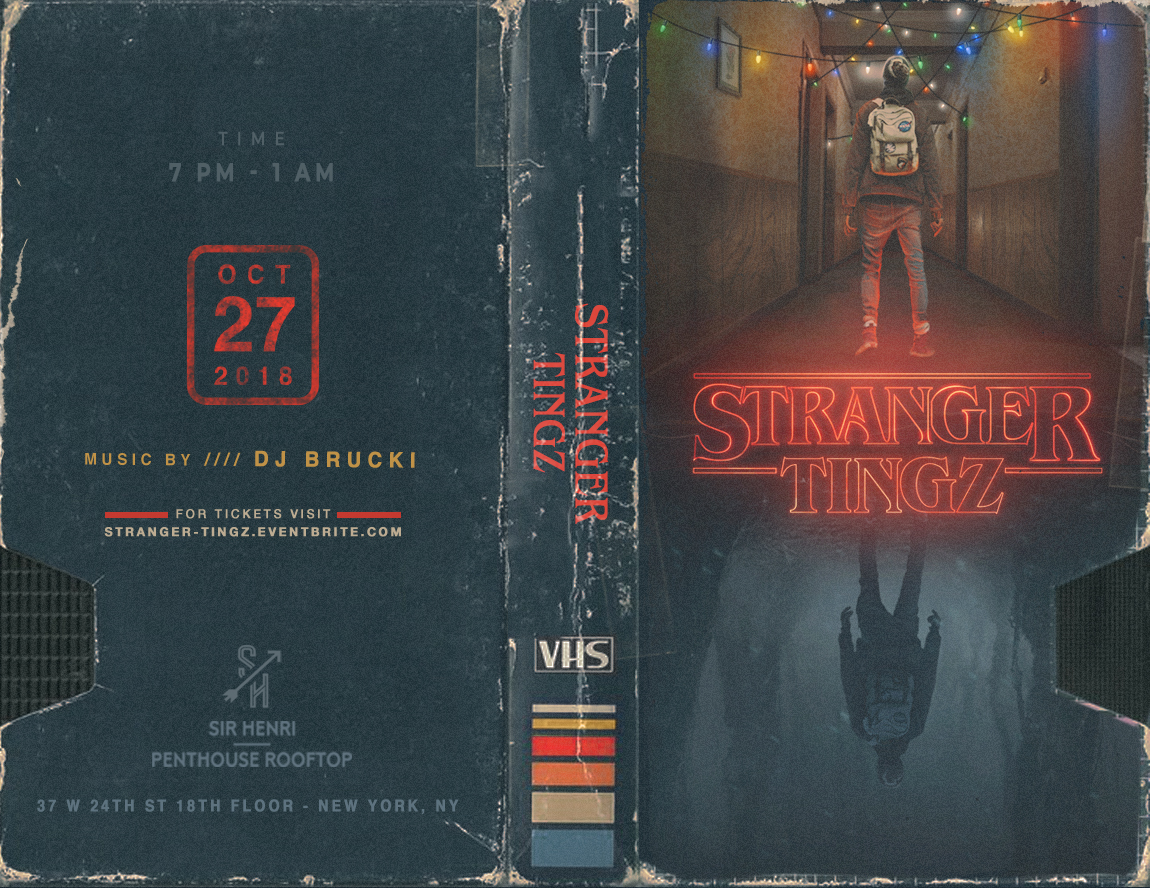 A few minor (major) details...
Until 8:30, we'll have:
Complimentary appetizers courtesy of DJ Brucki & friends
Discounts on Sir Henri specialty cocktails & shots (Ask Andrew for the Buddha Lies - it's a personal favorite!)
Stranger Tingz specialty cocktails will be available all night!
** Limited bottle service available upon request **
And remember, this is a costume party, so your creativity is strongly encouraged :).
We hope you can make it!
Cheers,
DJ Brucki & friends