You're invited to the next Film Fatales webinar!
About this Event
Join us for an intimate conversation about personal storytelling in the documentary space on Friday February 19th at 2pm PT with Film Fatales members Elan Bogarín (306 Hollywood), Lynne Sachs (Film About a Father Who), Tiffany Hsiung (Sing Me A Lullaby). Moderated by Film Fatales member Judith Helfand (Love & Stuff).
This conversation will focus on the unique and nuanced experiences of documentary filmmakers creating films about personal stories. With insight into the ethical and artistic decisions that filmmakers make, we will explore the complex relationship between directors and film participants. Given that each film presents a different set of circumstances, how do filmmakers approach delicate subject matter, building trust and setting boundaries? What are the responsibilities that come with sharing personal histories with the world? How do relationships change throughout the course of a film?
This event is open to the public and will be accessible with live captioning. The registration link will be shared the day of the event and a video replay will be shared after along with the chat transcript. See you soon!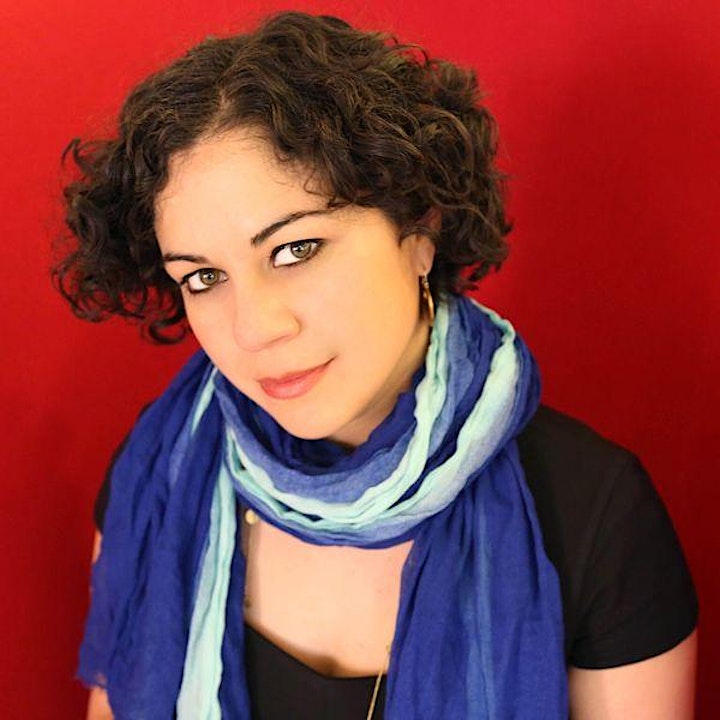 Elan Bogarín is an Emmy-winning Venezuelan-American director/cinematographer known for her hyper creative magical-realist approach to documentary. Her feature film 306 Hollywood, called a "landmark" by rogerebert.com, premiered opening night of the 2018 Sundance Film Festival, was featured in over 10 'best of 2018' lists, played over 70 festivals, won multiple awards, and was broadcast on PBS's POV and Amazon Prime. Elan has been nominated for Emmy, Gotham, Spirit, and Critics Choice awards and was chosen for Filmmaker Magazine's 25 New Faces of Film, DOC NYC's 40 Under 40, and Emerging International Filmmaker at Hot Docs. Elan is the co-director of El Tigre Productions where she creates innovative and award winning films for the world's leading museums and brands including Google, MoMA, The Getty, The Whitney, and The New York Times. Elan is a co-founder of the Wassaic Project, an arts festival and residency in Wassaic, New York that has worked with hundreds of artists over 12 years. She has received support from organizations including Sundance, Artemis Rising Foundation, Ford Foundation / Just Films, NYSCA, Latino Public Broadcasting, and IFP.
Judith Helfand is best known for her ability to use her quirky sense of humor and irony, first-person storytelling chops and the power of transparency to tackle some of the most pressing issues of our time -- from reproductive technology, corporate malfeasance and toxic chemical exposure to the climate crisis, the "politics of disaster" and deep grief. Three of her films have premiered at Sundance and were nationally broadcast on PBS (POV, Independent Lens), HBO and The Sundance Channel. Blue Vinyl received the 2002 Sundance Excellence Award in Cinematography along with two Emmy nominations and its prequel, A Healthy Baby Girl, won a 1997 Peabody Award, possibly one of the only such awards to be accepted by the filmmaker's mother and "star". Helfand's other long-form films include Everything's Cool and THE UPRISING OF '34.
Helfand is a field-builder who has helped reshape the documentary landscape by co-founding two critical organizations, Working Films and Chicken & Egg Pictures. As Creative Director she helped design and lead Chicken & Egg Pictures' mentorship and funding programs for nearly a decade, served as a Producer on the Oscar-nominated, Dupont-winning short, THE BARBER OF BIRMINGHAM and Executive Producer on the award-winning films SEMPER FI: ALWAYS FAITHFUL and PRIVATE VIOLENCE. She continues work at Chicken & Egg Pictures as a Senior Creative Consultant. In 2007, Helfand received a United States Artist Fellowship, one of 50 awarded annually to "America's finest living artists." In 2016 she was invited to join the Academy of Motion Picture Arts and Sciences Documentary Branch. In late 2018 she completed and launched COOKED: Survival By Zip Code, an award winning feature documentary about extreme heat, the politics of disaster and survival by zip code, for which she was awarded the San Francisco Jewish Film Festival's 2019 Freedom of Expression Award. It was nationally broadcast on the PBS Independent Lens Series in February 2020, rebroadcast to commemorate the film's 25th anniversary and give historical context to the scourge of covid this past July and is currently being used virtually with many different communities across the U.S. and Europe to frame/reframe the current COVID-19 crisis with a long view on how and why acute disparity exists in the United States. Helfand's newest feature LOVE & STUFF, inspired by the 2014 NYT Op-Doc of the same name, had its world premiere at Hot Docs 2020, is currently on the film festival circuit and the centerpiece of a series of virtual engagement workshops inspiring people to talk about love, mourning and grief, in the time of covid, and how to use zoom and the act of talking about stuff to foster critical connections and have those critical, yet hard to have end of life discussions (before it's too late).
Helfand was the 2020 Bob Allison (Allesee) Endowed Chair in Media at Wayne State University's Department of Communications, on faculty at SVA's Social Documentary Program, and is on a two-year visiting professorship at the Columbia Journalism School where she is teaching doc making to journalists. She is recognized by many in the doc field to be "one of the best pitch trainers out there" and does intensive training and moderation for Chicken & Egg Pictures' annual live pitch at the Sheffield Doc Festival/Market, The Athena Festival's Work-in-Progress Program and most recently China's CIENEX program. She lives in NYC with her six-year-old daughter Theodora.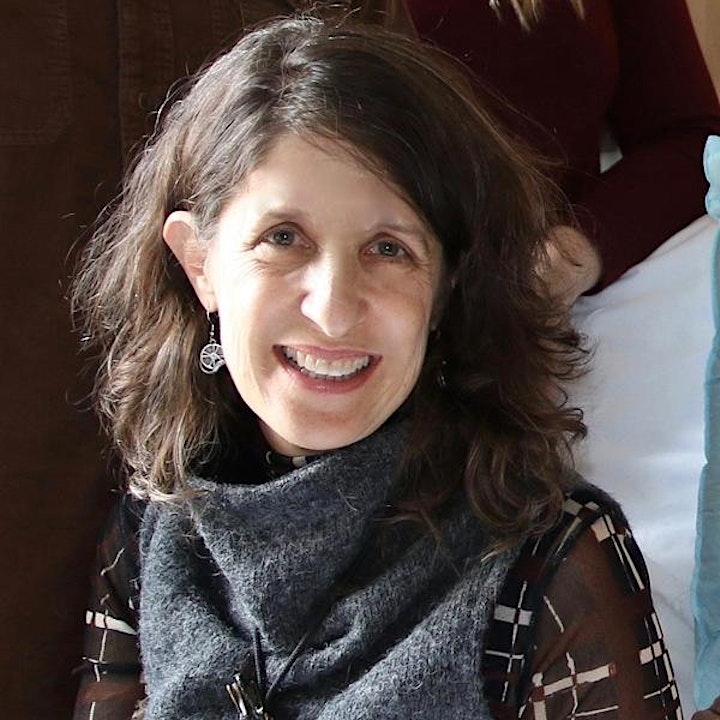 Lynne Sachs makes films and writes poems that explore the intricate relationship between personal observations and broader historical experiences. Her work embraces hybrid forms, combining memoir with experimental, documentary, and fictional modes. In recent years, she has expanded her practice to include a live performance with moving images. Sachs has made 35 films which have screened at the New York Film Festival, the Sundance Film Festival, BAM Cinemafest and Art of the Real at Lincoln Center. Her work has also been exhibited at the Whitney, Walker Art Center, Wexner Center for the Arts and other venues nationally and internationally. The Buenos Aires International Festival of Independent Cinema, Festival International Nuevo Cine in Havana and China Women's Film Festival have all presented retrospectives of Lynne's films. In 2020, Lynne had her sixth NYC premiere at the Museum of Modern Art's Documentary Fortnight with her Film About a Father Who, a feature-length experimental documentary. Lynne received a 2014 Guggenheim Fellowship in the Arts. Tender Buttons Press published Lynne's first book Year by Year Poems in 2019. Lynne lives in Brooklyn with her husband filmmaker Mark Street with whom they have two daughters, Maya and Noa Street-Sachs.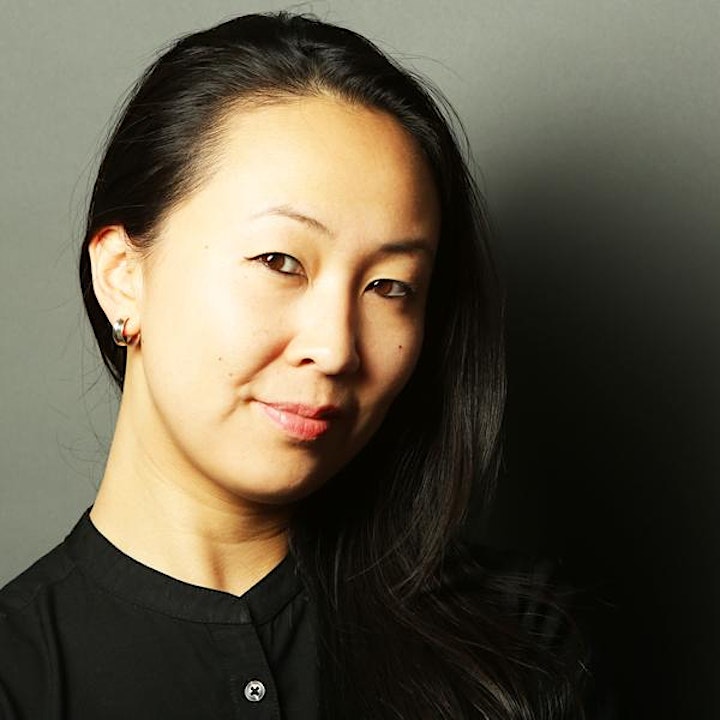 Tiffany Hsiung is a Peabody award-winning filmmaker based in Toronto, Canada and is listed as one of DOC NYC's 40 under 40. Her film Sing Me a Lullaby (2020) won the Oscar qualifying Grand Jury Prize at DOC NYC, America's largest documentary film festival, along with the inaugural Toronto International Film Festival 'Share Her Journey Short Cuts Award' during her world premiere at TIFF. Sing Me a Lullaby went on to win The Directors Guild of Canada Best Short Film Award, and is Listed as one of TIFF Canada's Top Ten of 2020. In 2018 Tiffany received the prestigious Peabody award for her debut feature The Apology (2016) (Produced by the National Film Board of Canada) along with the DuPont Columbia Award, the Allan King Memorial Award and over 15 international awards that include Best World Documentary at The Busan International Film Festival (Asia's largest film festival) after an astounding world premiere at Hot Docs International Documentary Festival. Hsiung's work has screened all around the world and theatrically released and distributed in Canada, US, Korea and China. Her films have been internationally broadcasted by PBS/POV and Worldwide by Al Jazeera and partnered with The New Yorker. Hsiung's approach to storytelling is driven by the human condition and the relationship that is built with the people she meets both in front and behind the lens. Despite how emotionally charged her films are, Hsiung's cinematic stories masterfully embeds humor and levity to bring her audience in closer, allowing her films to be universally accessible and relevant.
Film Fatales organizes panel discussions, educational workshops and networking mixers focused on amplifying marginalized voices in film and television. Capacity is limited. The session will be recorded for those unable to participate in the live program. Your participation constitutes your consent to being recorded and photographed during the event and to Film Fatales sharing those recordings and photos with the world. Watch previous webinar discussions here. Please contact us if you require an accessible accommodation.