Sales Have Ended
Ticket sales have ended
Thank You for Registering for the 2018 Teen Lock In !
Sales Have Ended
Ticket sales have ended
Thank You for Registering for the 2018 Teen Lock In !
Description
The New York City Church of Christ Youth & Family Ministry is excited to host our annual TEEN LOCK-IN on Saturday January 13th - Sunday January 14th at Clarkstown South High School in West Nyack, NY.
Our 2018 THEME is ... STRANGER TEENS !
"Since you call on a Father who judges each man's work impartially, live your lives as STRANGERS here in reverent fear"
-1 Peter 1:17 (NIV 1984)
The TEEN LOCK-IN is a Chaperoned Overnight Teen Event. We will open up the night with a time of Praise & Worship followed by a Devotional Lesson by our Guest Speakers. Throughout the night there are activities such as Basketball, Dodgeball, Board Games, Arts & Crafts, Dancing, Talent Show for the Teens to Participate in. There is a Snack Table that keeps the food flowing all night. We also will have a full-fledged Sunday Worship Service in the early morning hours on Sunday January 14th. Teens are welcome to bring a pillow and sleeping bag, and if they do want to sleep there will be separate sleeping areas for Girls & Boys.
CLICK HERE - 2018 TEEN LOCK IN CHAPERONE APPLICATION
GUEST SPEAKERS: MIKE & AYUMI MEADE !!!
Mike and Ayumi Meade have been married for seven years and have one daughter, Hannah, and one son, Leo. They have been leading the Teen Ministry together in Lighthouse for over seven years and it is their passion to connect young people with who God made them to be and see their lives be transformed by the love of Christ. They are grateful for the honor and privilege of serving God and his people.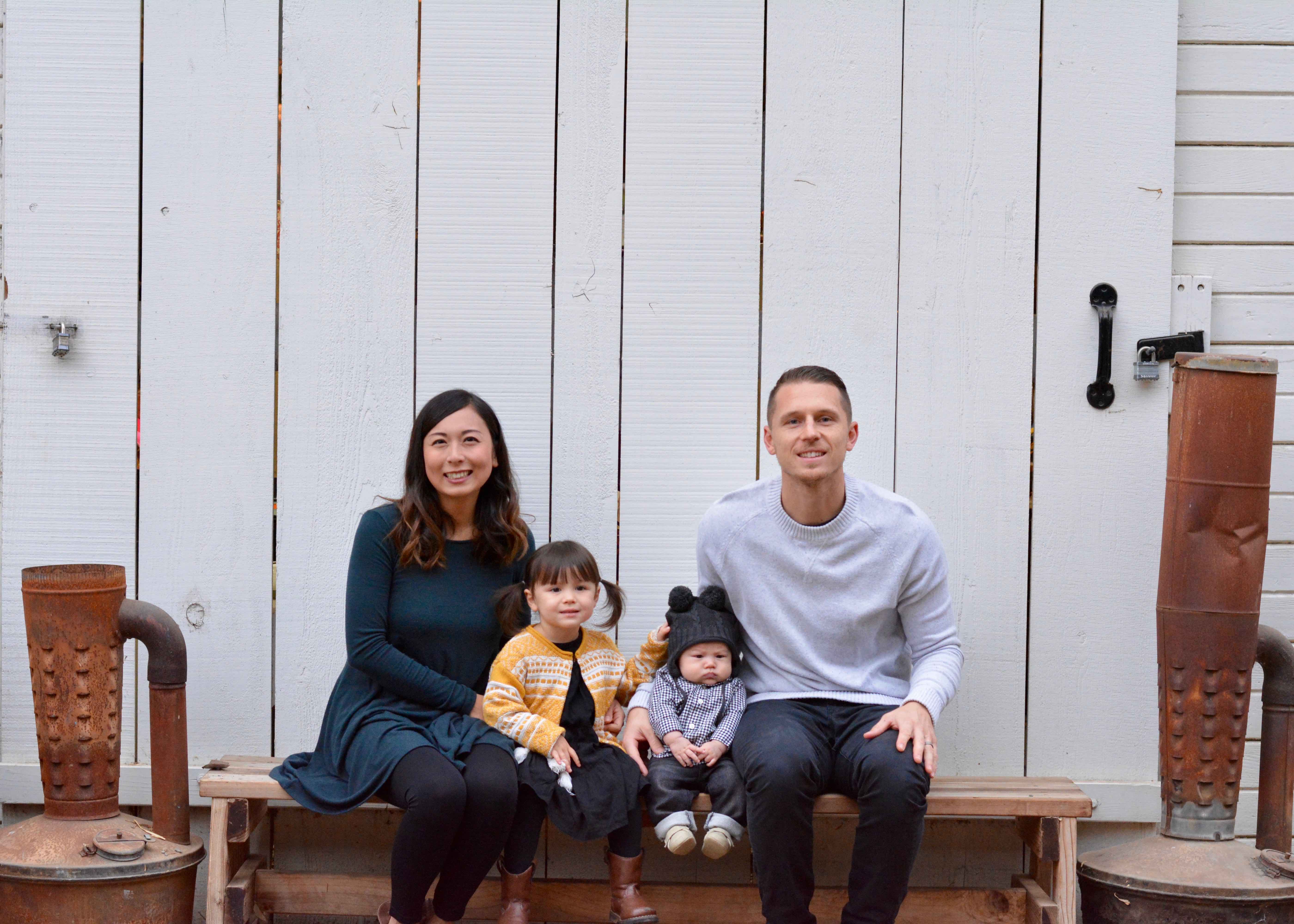 IMPORTANT INFORMATION:
1) NO TEENS WILL BE ALLOWED IN UNTIL 8:00 PM ON SATURDAY 1/13
- Dinner will be served from 8:00 - 8:30 so please try to arrive within that half
hour window
- Also the devotional starts at 8:45 PM so please try to get them there before
that so that your teen can participate in the Devotional.

2) TEENS MUST BE PICKED UP BETWEEN 5:30 - 6:00 AM ON SUNDAY 1/14
- Please be considerate of the chaperones who are pulling an all nighter to
supervise your kids and help them to have a fun & spiritual experience
- The sooner you can pick your teen up, the better so that our Chaperones
can get on the road and get home safely (on that note, please be praying
that the Chaperones all have safe travels back home & no accidents !)

3) WE ARE COLLECTING CELL PHONES & ELECTRONICS AT THE DOOR
- This will help us keep the group safe & keep kids out of trouble
- All Cell Phones will be labeled and kept in a guarded bin
- We will return cell phones prior to 5:30 AM so that you can contact your teen
when you arrive to pick them up.
- ***PLEASE SEND YOUR TEEN WITH A HARD COPY BIBLE AND
NOTEBOOK !***
- I understand that many teens use the Bible App& so the no phone policy
could throw a wrench in their plans, so lets make sure we send them
prepared to learn & not empty handed.

4) PLEASE BRING A SNACK OR FINGER FOOD TO SHARE
- As you know, teens are ravenous
- It takes a lot of food to keep them energized & going overnight
- If everyone sends a snack to share this will help the Sisters who run the food
to make sure everyone has enough to eat.
- EXAMPLES: Chips, Cut up veggies, fruit, mini meatballs, etc.
- They can also bring their own personal snacks ;-)

5) WE RESERVE THE RIGHT TO SEND A TEEN HOME FOR BEHAVIOR
- I do not want to call any of you in the middle of the night, however if I need to
I will
- Please talk to your teen on the way to the event and encourage them to be
on their best behavior while at the Lock In.
- Please make sure they are dressed appropriately and that they don't bring
anything that could potentially get them sent home.