Description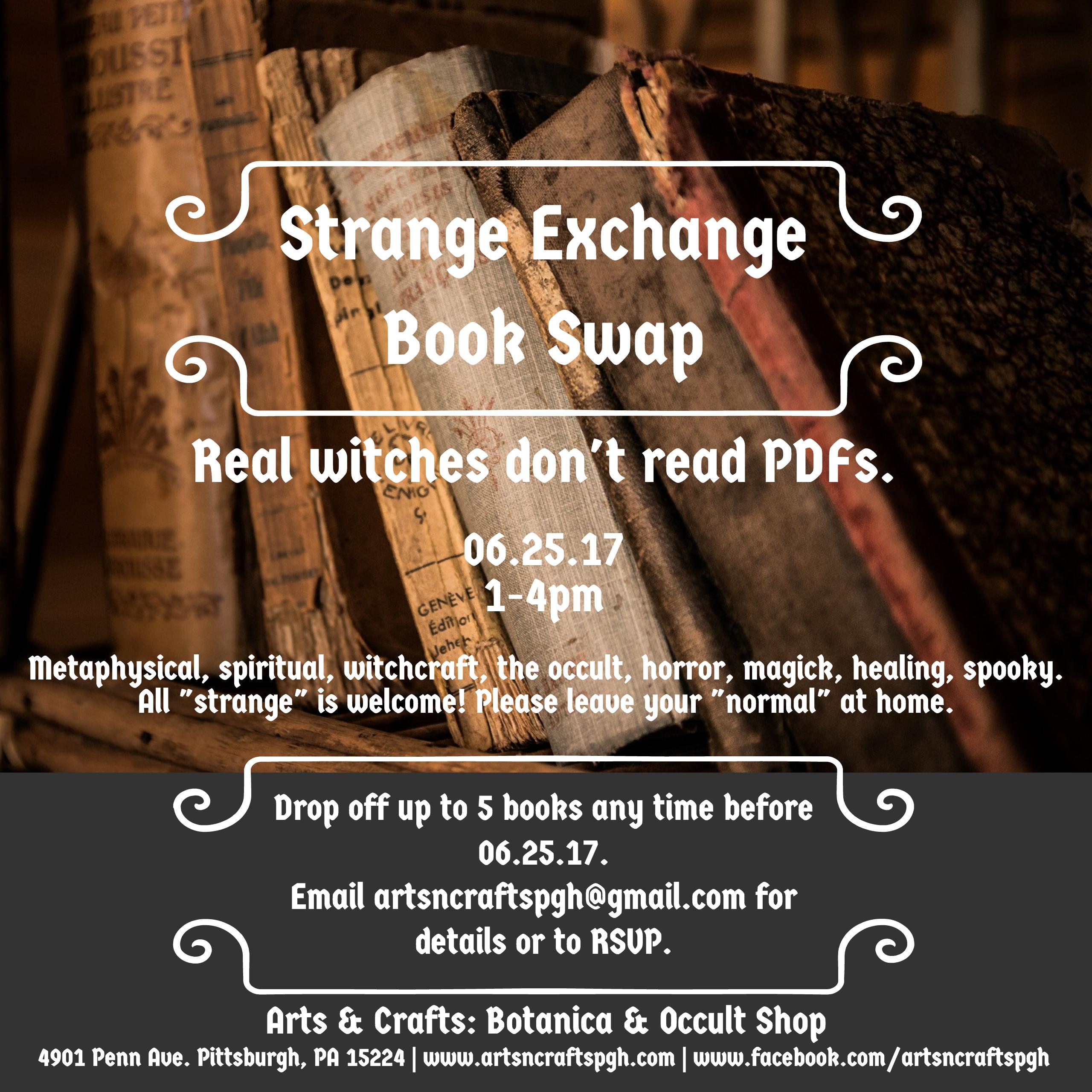 "Real Witches Don't Read PDFs"
The Strange Exchange is a quarterly event where you can exchange your "strange" books and take others home with you!
How do we define strange? We don't know...How do YOU define strange?
...and everything in between.
Please...PLEASE, no romance novels, self-help books, traditional text books, or other "normal" books. "Normal" is not welcome.
You may bring up to 5 books to exchange. Please drop off your books BEFORE 6/25.
If you have "strange" books that you just want to get rid of, we can accept them as a donation. You do not have to be present for the entirety of the event. You may drop your books off and come back to pick them up at a later date if they do not go to a new home.
Complimentary beverage available for those 21+ (with ID). The rest of you can drink holy water. ;)