About this Event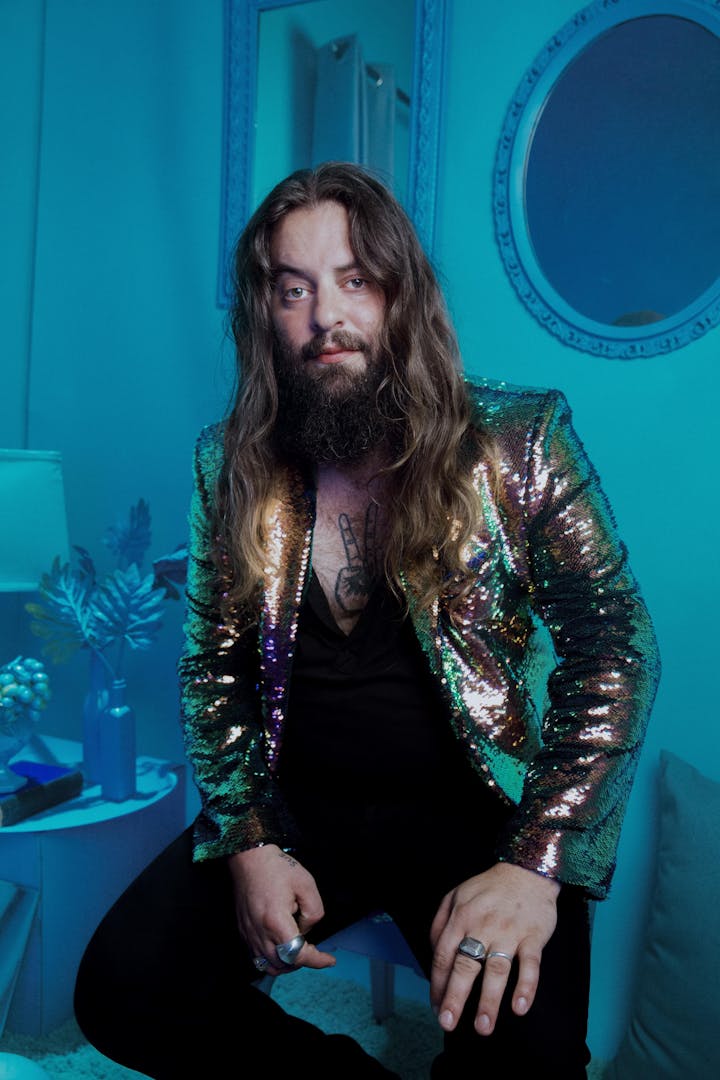 "When I was writing these songs, every day I would walk on the beach and I was completely alone and overwhelmed by fear…but then I realized how there really aren't any rules for who you are, who you'll become, or who you think you need to be. Eraserland is just that. It's death to ego, and rebirth to anything or anyone you want to be."
In December 2017, Tim Showalter was uncertain about his next record and the shape it would eventually take. With no new songs written and lacking any clear vision, he was unprepared for the message he would receive from his friend Carl Broemel, the conversation that would follow, and the album that would become Eraserland. Leading off with standout track "Weird Ways" and his powerful declaration of"I don't feel it anymore," Eraserland traces Showalter's evolution from apprehension to creative awakening, carving out a new and compelling future for Strand of Oaks.
"This project seemed to just fall together naturally," said Broemel, guitarist for My Morning Jacket. "I felt drawn to Tim's positive energy and his albums…I threw it out there that I'd be happy to help in any way I could with the record." Broemel quickly reignited Showalter's interest in what would become Strand of Oaks' sixth full-length studio release, and within 24 hours, My Morning Jacket members Patrick Hallahan (drums), Bo Koster (keys), and Tom Blankenship(bass)were also on board.
Revived by the support of Broemel and his bandmates, Showalter felt the pressure to deliver songs worthy of musicians he had admired long before and after a 2015 Oaks/MMJ tour. So in February 2018, he spent two weeks alone in Wildwood, New Jersey writing and demoing all of the songs that would eventually comprise Eraserland. And in April, he went into the studio to record with Kevin Ratterman at La La Land Studios in Louisville, Kentucky, and with Broemel, Hallahan, Koster, and Blankenship as his band. Jason Isbell also contributed his Hendrix-esque guitar work to Eraserland, while singer/songwriter Emma Ruth Rundle provided gorgeous vocals. Every song was recorded live, with all musicians playing together in one room and working to bring Showalter's ideas to fruition. "I remember sitting next to Tim and Kevin listening to the final mixes with tears rolling down my cheeks," said Hallahan. "From start to finish, this one came from the heart."
Each song on Eraserland sustains an openness and sensitivity that is enthralling, bolstered by the exceptional musicians there to realize it and rekindle Showalter's passion for music-making. The album finds Showalter successfully channeling the full spectrum of sounds within the Strand of Oaks discography, from fast, synthy tracks like "Hyperspace Blues" to epic burner "Visions, the gorgeous ballad "Keys," and his devastating acoustic performance on "Wild and Willing."But Eraserland also has moments of pure, upbeat exuberance, most notably on"Ruby," a rollicking, understated anthem driven by buoyant piano and one of Showalter's most infectious melodies to date. Isbell's magnificent shredding is showcased on "Moon Landing," Eraserland's preeminent off-the-wall groove, while the album's title track finds Showalter resurrecting his long-dormant alter ego Pope Killdragon for a striking, synth-laden duet with Rundle.
But in many ways, "Forever Chords" is the definitive track on Showalter's magnum opus, and the manifestation of everything he hoped to achieve on this record and for Strand of Oaks as a whole."When I finished writing 'Forever Chords,' I felt like this is either the last song I ever need to write, or the rebirth of Strand of Oaks." Poignant and heart-rending, "Forever Chords" gradually builds toward an emotional release rooted in our own universal fears about mortality, personal legacy, and music as a saving force.
But it's that first Eraserland line, "I don't feel it anymore," that sets a stunning precedent for the most affecting and fully-formed album Strand of Oaks has ever released. Because despite whatever doubts or reservations Showalter had going into the process, he crafted a series of songs so perfectly matched to the musicians supporting it, and so emboldened by his own doubts and insecurities, that the result is glittering, powerful, and impassioned, a moving rock and roll saga that feels substantial and deeply satisfying, vulnerable and self-assured.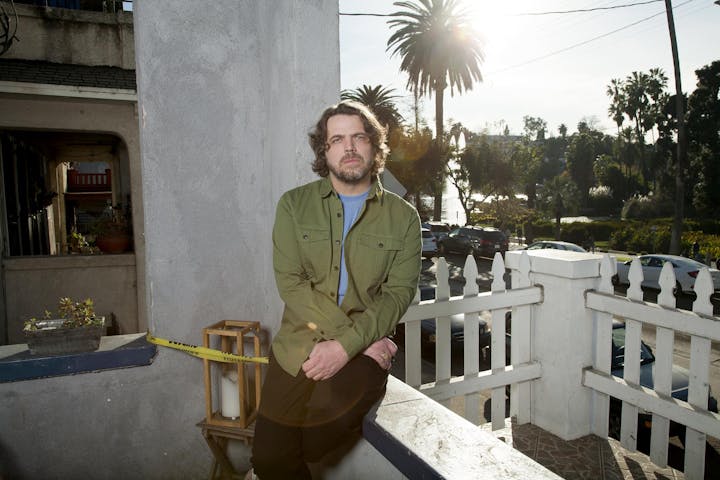 Ross Flournoy founded Apex Manor after the 2009 demise of The Broken West. Named after his Los Angeles "zen place," Apex Manor was the idyllic apartment of his close friend and long-time collaborator Adam Vine. Less -
Having relocated from the Silver Lake neighborhood of Los Angeles to Pasadena, Flournoy was enjoying suburban tranquility, but his car wouldn't start and he found himself isolated. He whiled away the days cleaning the house, sitting on the porch, and splitting tallboys with the gardeners who worked nearby. And battling a case of writer's block.
Enter an unlikely source of inspiration: an online songwriting contest. NPR's Monitor Mix was soliciting original songs from readers, giving the prospective songwriter one weekend to write, record, and submit. Flournoy decided to give it a go and set about writing and recording at home. At least he would be doing something with his time. The song, "Under the Gun," turned out to be about the process itself.
Now feeling inspired for the first time in months, Flournoy began writing at a feverish clip, penning more than 25 songs, nearly a third of which were co-written by Adam Vine. Flournoy then teamed up with former Broken West bandmate Brian Whelan to record some proper demos, and Apex Manor was born.
Performers
Date and Time
Location
Refund Policy