About this Event
The annual statistics released from the Government in September 2019 confirmed an increase in total Permanent Residency and Citizenship applications in the last year.
Who are these profiles that are getting Approved?
In this seminar, we present to hopeful applicants insights to how they can position their profile better for the authority's consideration. For the first time, we are also inviting AAM Advisory to present curated financial planning strategies for Foreigners already employed in Singapore and are looking to establish a decent portfolio for the purpose of Singapore PR & Citizenship applications.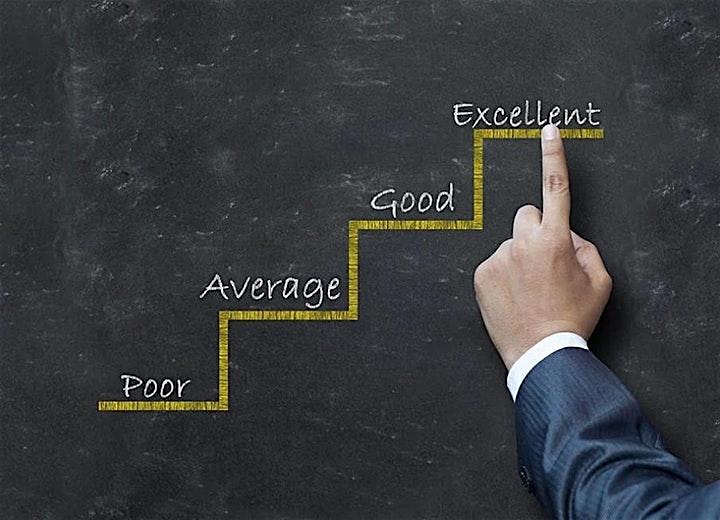 Strategizing a Strong Singapore PR / Citizenship Application
Common Applicant Motivations
Singapore's Population Changes
The Selective Immigration policy
Official Industry Statistics
What is the Singapore Government Looking for?
2019 Case Studies
Financial portfolios for Foreigners in Singapore
The demographics of Singapore are shifting over time. Our Citizen population is ageing due to low fertility rates and rising life expectancy. Both ageing and low fertility has profound implications on our economy and society.
To ensure that Singapore remains economically attractive, the Government is looking to various Selective Immigration (Permanent Residence and Citizenship) solutions to support the needs of the country. As documented in the Population White Paper in 2013, the recently released Population in Brief 2019, and various other Population Trend Papers, as one of the most crucial business and economic hub in Asia, it is imperative that Singapore grows to be diverse, with people of different backgrounds and cultures living and working together.
Event Flow
11.00am - 11.30am : Guests Arrival and Registration
11.30am - 12.00pm: Strategizing Your Singapore PR & Citizenship Application by Kenneth
12.00pm - 12.30pm: Financial Considerations As An Expatriate by Rory Brown
After 12.30pm : Event Ends for Networking / Discussions
Speakers Bio
Kenneth
Kenneth is an experienced member of the Team at Immigration@SG (IASG), due to his wealth of experience in Sales and Business Development roles prior to joining IASG. IASG recognises Kenneth as is a critical member of the team that is well-liked by both colleagues and clients.
Kenneth's strength is in quietly gaining clients' trust and growing IASG's client base to what it is today. In over 2 years at IASG, Kenneth's portfolio of satisfied customers spans across multiple industries for both blue and white collared professionals with a strong focus on both individuals and business from China, Taiwan and Hong Kong.
Rory Brown
Financial Planner
Rory has spent the last 15 years in Financial Services since graduating from Newcastle University with a Financial and Business Economics Degree in 2001. Based initially in Scotland, Rory became a Bank Manager for Halifax at 23 before moving to Dublin, Ireland in 2005 to set up their Irish Mortgage and Insurance Business.
Rory then joined AXA in 2010 and was initially responsible for running their internal distribution teams in the UK, France and Spain before returning back to Scotland to specialise in retirement and investment planning.
Since moving to Singapore in 2015, Rory has worked solely for AAM and is fully focussed on providing personalised financial solutions for his expatriate and local clients.
Rory is qualified and regulated by the Monetary Authority of Singapore as a Financial Adviser Representative (RRB300312969). He is authorised to advise and issue analyses/reports on collective investment schemes and life policies, and to arrange contracts of insurance in respect of life policies.
About Immigration@SG LLP
Immigration@SG LLP (IASG) is an award-winning, Singapore-based immigration consultancy firm providing comprehensive immigration services to cater to the varying needs of businesses and individuals.
Our team comprise of well-trained immigration professionals with up to 20 years of combined immigration experience in Singapore, with close working relationships with relevant government agencies such as the Immigration & Checkpoints Authority (ICA) and the Ministry of Manpower (MOM) Singapore.
Our in-depth knowledge of Singapore immigration laws and policies, as well as extensive experience in handling a myriad of immigration cases, allow IASG to offer clients sound and strategic immigration advice with full compliance to the local laws and regulations for their :
Singapore Permanent Residence Application
Singapore Citizenship Application
Work Pass Application
Business Relocation Advisory
Global Migration Advisory
About AAM Advisory
AAM is a wholly-owned subsidiary of Quilter, and a leading FTSE listed international Wealth Management Business. They provide complete financial planning and wealth planning services for Singaporeans, expatriates, and permanent residents of Singapore focused around wealth creation and preservation strategies. Their representatives are backed by a wealth of research, knowledge and expertise. They aim to provide clients with professional, clear, competent, transparent, and relevant advice.
Customer Privacy and Data Collection
By providing your personal data, you consent to Immigration@SG LLP and their affiliates in collecting, using, disclosing and/or processing your personal data strictly for the purpose(s) of: 
(a) Processing your registration/sign-in to visit and/or access Immigration@SG LLP and its event premises;
(b) Record keeping, visitor log monitoring, audit, data storage or backup (including for disaster recovery); 
(c) Security and public safety; 
(d) Contacting you in the event of emergency and/or investigation (including contact tracing for medical reason or otherwise); and
(e) To contact you for future events/seminars and product promotions.
If you have any questions relating to Immigration@SG LLP's collection, use and disclosure of your personal data, you may contact khairuzzaman@iasg.com.sg