About this Event
Brief Introduction
The annual statistics released from the Government in September 2019 confirmed an increase in total Permanent Residency and Citizenship applications in the last year.
Who are these profiles that are getting Approved?
In this seminar, we present to hopeful applicants insights to how they can position their profile better for the authority's consideration. For the first time, we are also inviting Prudential (NexTrend) to present curated financial planning strategies for Foreigners already employed in Singapore and are looking to establish a decent portfolio for the purpose of Singapore PR & Citizenship applications.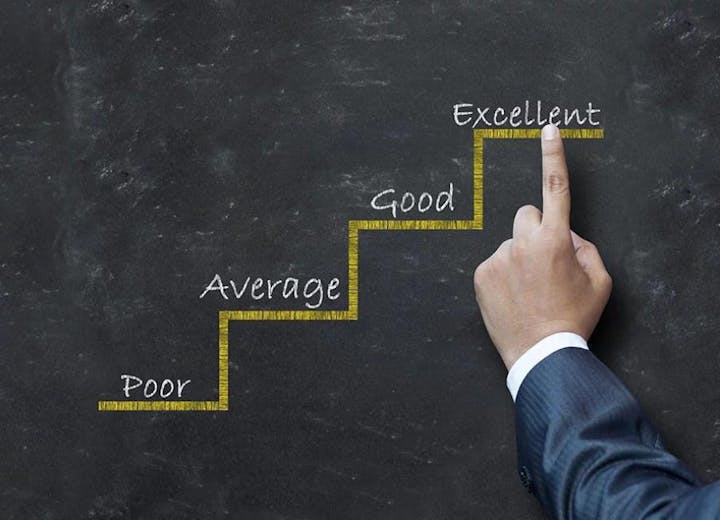 Strategizing a Strong Singapore PR / Citizenship Application
Common Applicant Motivations
Singapore's Population Changes
The Selective Immigration policy
Official Industry Statistics
What is the Singapore Government Looking for?
2019 Case Studies
Financial portfolios for Foreigners in Singapore
The demographics of Singapore are shifting over time. Our Citizen population is ageing due to low fertility rates and rising life expectancy. Both ageing and low fertility has profound implications on our economy and society.
To ensure that Singapore remains economically attractive, the Government is looking to various Selective Immigration (Permanent Residence and Citizenship) solutions to support the needs of the country. As documented in the Population White Paper in 2013, the recently released Population in Brief 2019, and various other Population Trend Papers, as one of the most crucial business and economic hub in Asia, it is imperative that Singapore grows to be diverse, with people of different backgrounds and cultures living and working together.
Event Flow
3.00 - 3.30pm : Guests Arrival and Registration
3.30pm - 4.30pm: Strategizing Your Singapore PR & Citizenship Application by Asmadi Ahmad, Immigration@SG LLP
4.30pm - 5.00pm: Financial Concepts for Foreigners Working in Singapore by Kelvin Wang, Prudential
After 5.00pm : Event Ends for Refreshments and Networking / Discussions
Speakers Bio
Richard Lau
Richard is one of the newest members in IASG but is already proving to be one of the most important Consultants due to his experience, work ethics, character and the fact that he himself went through the journey to finally be a Singapore Permanent Resident.
Richard's expertise as a Consultant spans across policy knowledge, specializing not only in Singapore Permanent Residency and Singapore Citizenship applications, but also in Corporate Work Pass and Global Investor Programme (GIP) requirements and advisory. On top of helping his clients resolve doubts on various individual, family, and investor applications, Richard has also represented IASG as a presenter for both English and Mandarin-speaking audiences.
Prior to joining IASG, Richard spent 6 years in a Sales and Operations capacity within the Energy and Finance sectors. He has been awarded Best Employee twice and received several accolades for exemplary performance. Academically, he holds a Master in Business Administration (MBA) from Murdoch University and a Bachelor of Chemical Engineering from the National University of Singapore (NUS).
Kelvin Wang
Having over 14 years of experience in Prudential, Kelvin has the necessary expertise to provide sound financial advice to a diverse group of local and expat families. Get ready to hear from him the basis of a solid financial portfolio and how to manage it effectively.
About Immigration@SG LLP
Immigration@SG LLP (IASG) is an award-winning, Singapore-based immigration consultancy firm providing comprehensive immigration services to cater to the varying needs of businesses and individuals.
Our team comprise of well-trained immigration professionals with up to 20 years of combined immigration experience in Singapore, with close working relationships with relevant government agencies such as the Immigration & Checkpoints Authority (ICA) and the Ministry of Manpower (MOM) Singapore.
Our in-depth knowledge of Singapore immigration laws and policies, as well as extensive experience in handling a myriad of immigration cases, allow IASG to offer clients sound and strategic immigration advice with full compliance to the local laws and regulations for their :
Singapore Permanent Residence Application
Singapore Citizenship Application
Work Pass Application
Business Relocation Advisory
Global Migration Advisory
About Prudential Nextrend
Nextrend is a group of Financial Consultants from Prudential working with locals and foreigners with their financial portfolio in Singapore. They have a combined experience of more than 30 years and have extensive knowledge of the government's provisions and benefits for foreigners.
Customer Privacy and Data Collection
By providing your personal data, you consent to Immigration@SG LLP and their affiliates in collecting, using, disclosing and/or processing your personal data strictly for the purpose(s) of: 
(a) Processing your registration/sign-in to visit and/or access Immigration@SG LLP and its event premises;
(b) Record keeping, visitor log monitoring, audit, data storage or backup (including for disaster recovery); 
(c) Security and public safety; 
(d) Contacting you in the event of emergency and/or investigation (including contact tracing for medical reason or otherwise); and
(e) To contact you for future events/seminars and product promotions.
If you have any questions relating to Immigration@SG LLP's collection, use and disclosure of your personal data, you may contact khairuzzaman@iasg.com.sg