Description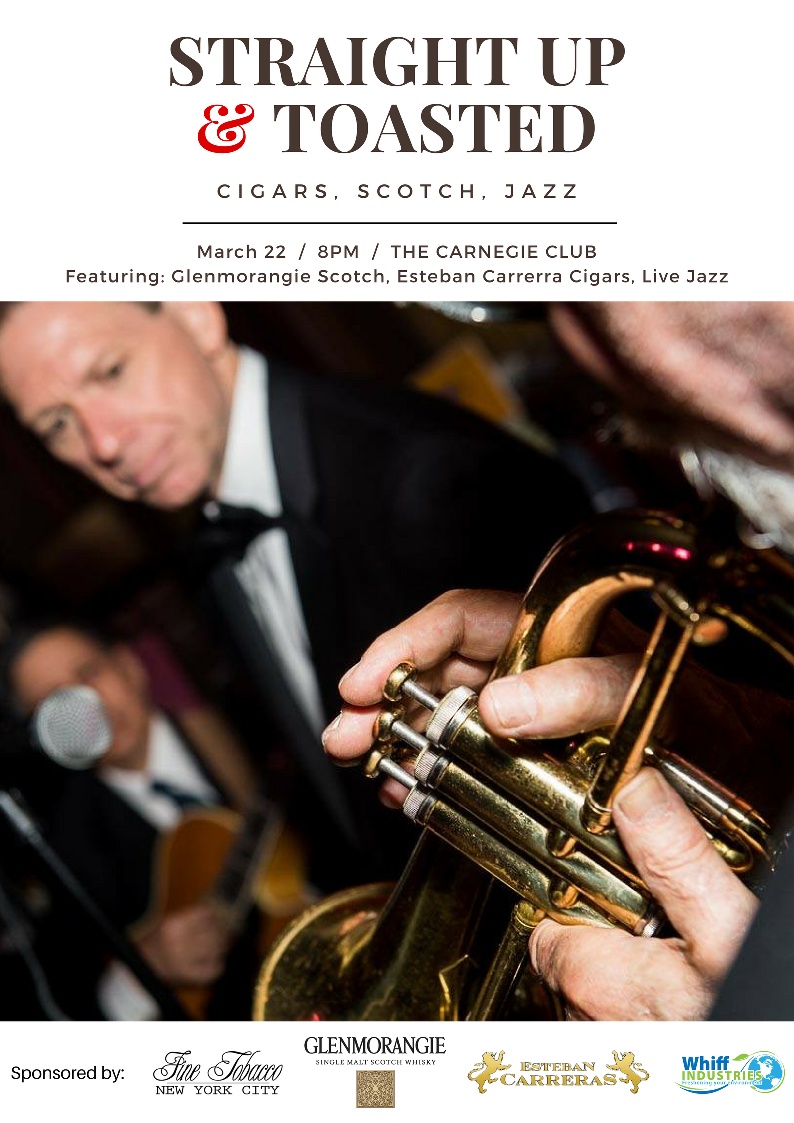 Join NYC cigar and spirits aficionados on Wednesday, March 22nd for Straight Up & Toasted, a cigar and spirits pairing featuring Esteban Carrera Cigars and Glenmorangie Single Malt Scotch Whisky.
At the event, guests will pair the new Esteban Carrera Chupacabre cigar with two expressions of scotch from Glenmorangie: the Glenmorangie Original 10 Year, and the Glenmorangie Quinta Ruban Port Finished 12 Year. Guests will also recieve a sample of Whiff Industries cigar deodorizer for use at home.
We'll also have live jazz for guests to enjoy. So bring a friend and grab your business cards for networking and for our scotch raffle!
Tickets are $35 online / $45 at the door. For 24 hours, a limited number of tickets are discounted to $30.
Ticket includes
- Esteban Carrera Chupacabra
- Glass of Glenmorangie Original
- Glass of Glenmorangie Quinta Ruban
The Cigars
Esteban Carreras Cigars Chupacabra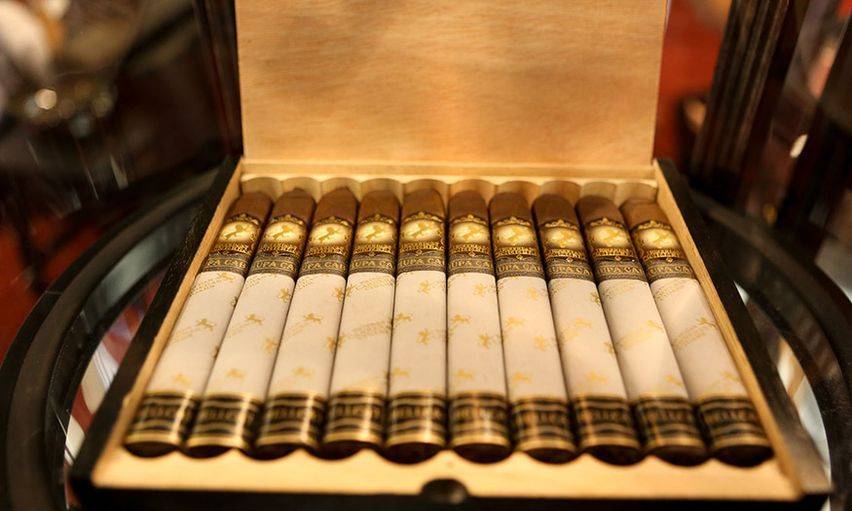 The Chupacabra Hellcat is wrapped in a gorgeous Mexican San Andres wrapper and features the same binder and inner filler tobaccos as used in the Chupacabra. It's also pigtail'd and shag foot'd. Unlike its parent cigar, it features a box press and is covered in both wax paper and foot band in order to protect its beautiful wrap. All three vitolas come in 20 count wood boxes and begin to ship in September.The Whisky
The Scotch
Glenmorangie Original 10 Year

From Glenmorangie:
The original expression of our elegant, floral spirit and the real backbone of the Glenmorangie range. A ten-year-old single malt, Glenmorangie Original is produced by marrying the delicate spirit that emerges from Scotland's tallest stills, with first and second fill American white oak casks.
It is here, maturing for ten long years in a range of ex-bourbon casks such as our famous slow-grown and air-dried 'designer casks' from Missouri, that our raw spirit develops a perfect balance between sweetness and complexity. Resulting in a mature spirit that is soft, mellow and creamy. Perfect for enjoying at any time.
Glenmorangie Quinta Ruban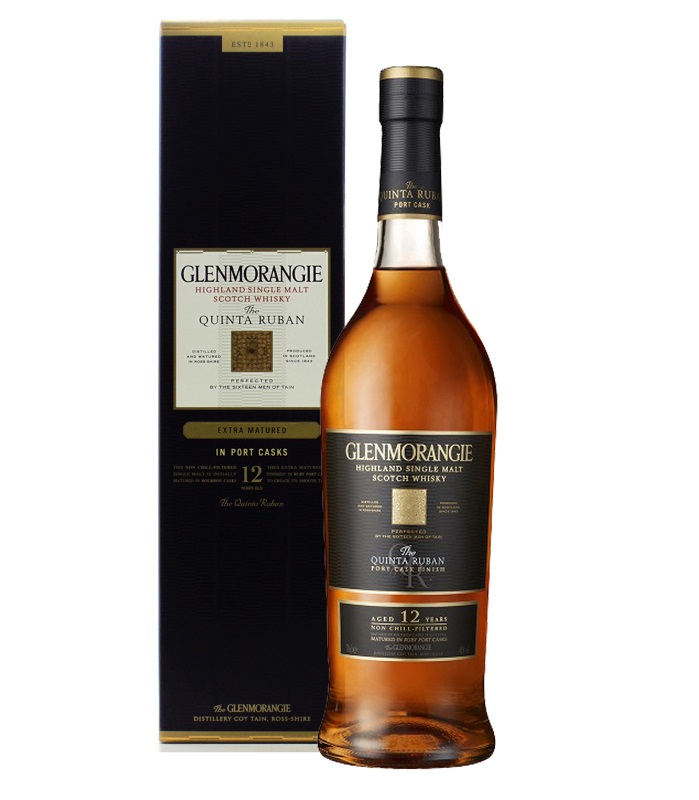 The darkest and most intense whisky in the extra-matured range, Glenmorangie Quinta Ruban has spent 10 years maturing in American white oak casks, before being transferred into specially selected ruby port pipes from the Quintas or wine estates of Portugal. Extra maturation in these port pipes develops Glenmorangie Quinta Ruban into a voluptuous spirit with a complex balance of sweet and dry flavours and an intriguing contrast of smooth and crisp, cooling textures. Non chill-filtered for additional aroma and mouthfeel.

Whiff Industries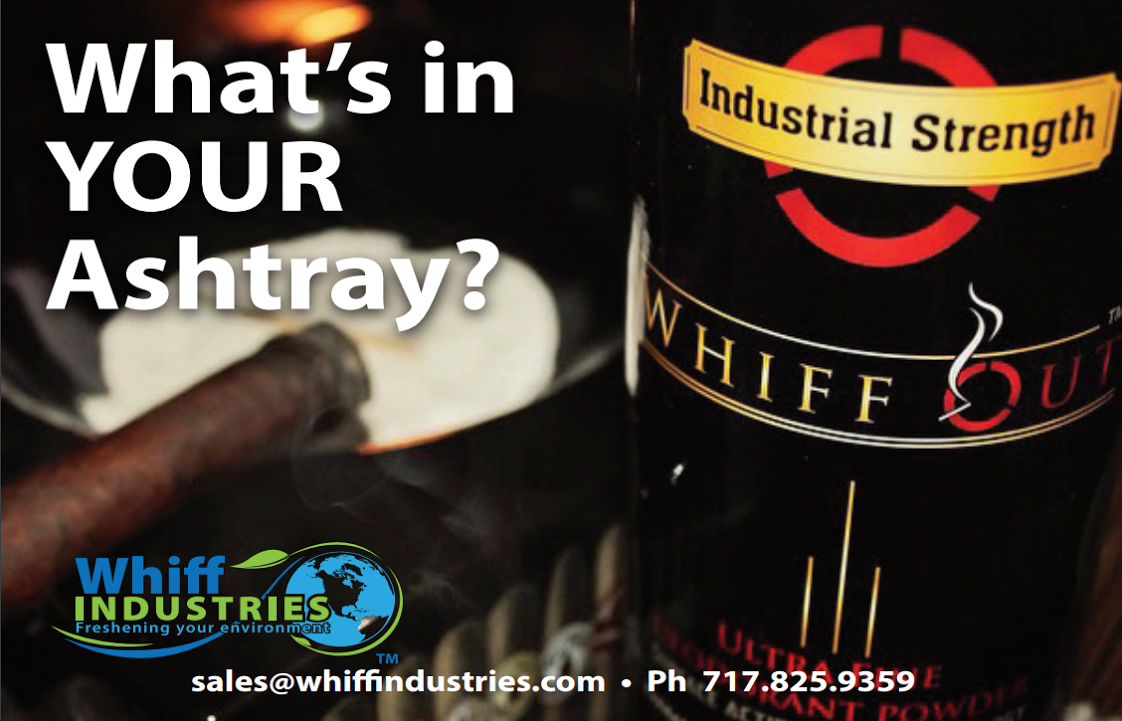 The Fine Print / FAQ
You must be 21 or older to purchase tickets to this event. Those under 21 will not be allowed entrance into the club.

Cigar purchase is included in ticket price
By signing up for this event, you give FineTobaccoNYC permission to send future cigar event invites via email.
What is your refund policy?
A full refund in the form of credit toward a future Fine Tobacco NYC event is available until 24 hours before an event.