Description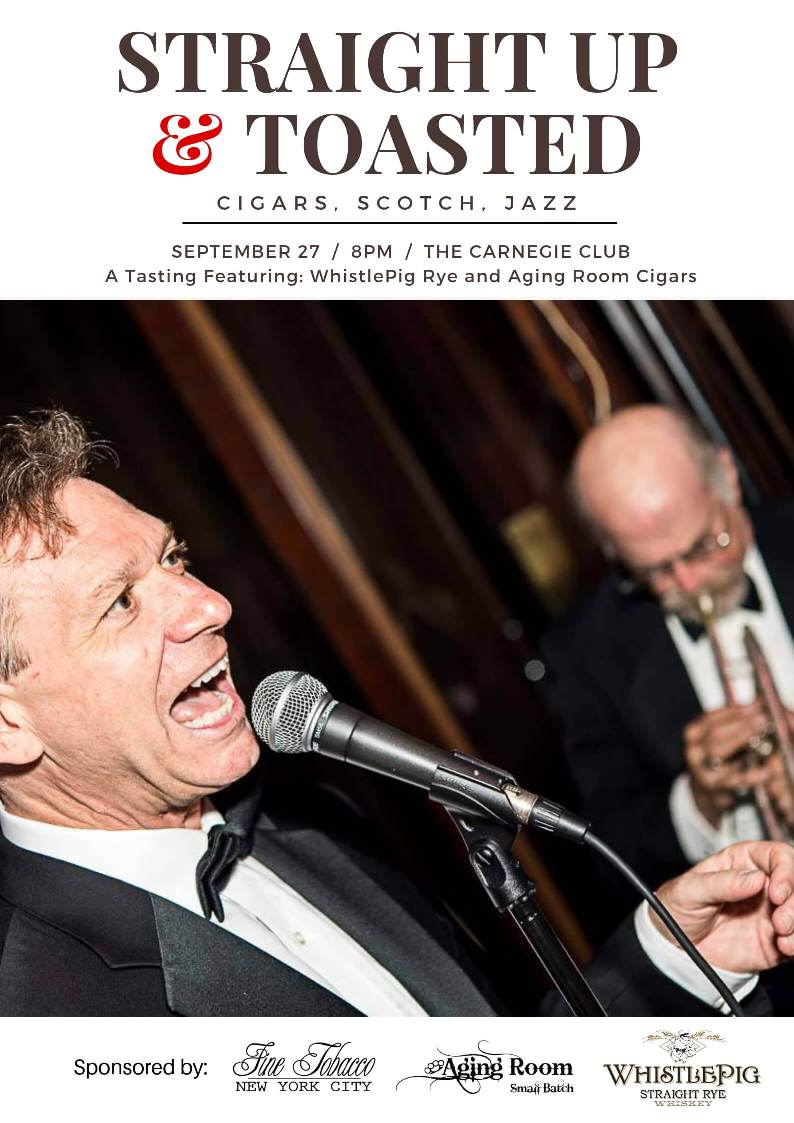 On Thursday, September 27th at 8pm, join NYC cigar and whiskey enthusiasts at The Carnegie Club for our first cigar, whiskey and live jazz event of the Fall! At this event, guests will experience a pairing of the brand new Aging Room Quattro Nicaragua paired alongside two Rye whiskies from WhistlePig.
Our rye whiskies for the evening comprise some of the oldest (and most expensive) rye whiskies on the market: WhistlePig 10 Year and WhistlePig 15 Year (aged in Vermont Oak).
Ticket includes:
- One Aging Room Quattro Nicaragua cigar
- Glass WhistlePig 10 Year Rye Whiskey
- Glass WhistlePig 15 Year Rye Whiskey
Tickets
For 24 hours, a limited number tickets are discounted to $30. After that, tickets are $40 online, $50 at door.
Dress code: business casual.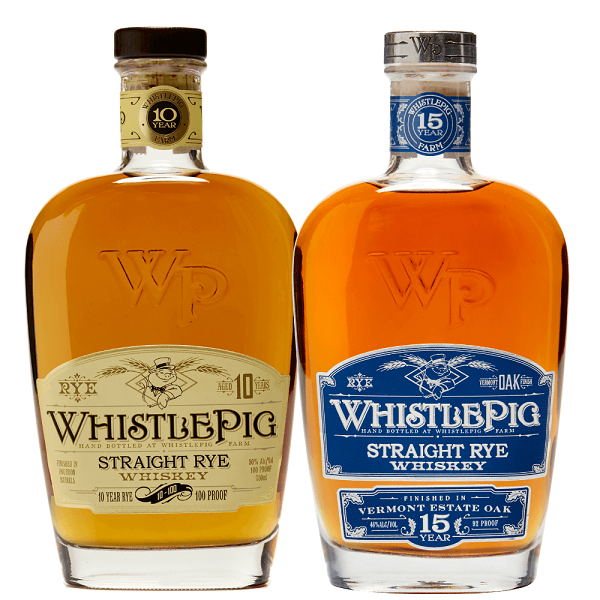 WhistlePig 10 Year Straight Rye Whiskey
Fortune, superb taste, and hustle led to the discovery of an aged Rye Whiskey stock in Alberta, Canada. WhistlePig rescued the stock from misuse as a blending whiskey, aged it in new American Oak with a bourbon barrel finish, then hand-bottled this rye on its own. WhistlePig 10 Year Rye is the most awarded Rye whiskey in the world.
On the palate, expect a broadly sweet experience, with hints of caramel, vanilla, rye spice and a touch of mint.
WhistlePig 15 Year Straight Rye Whisky
An extremely well-aged rye whiskey (and one of the most expensive rye at over $200 per bottle), and the oldest whiskey available from WhistlePig. WhistlePig describes the 15 Year as "the first WhistlePig product finished in Vermont Estate Oak harvested right from our farm. Vermont oak has more rings than the standard oak used in whiskey barrels, and each ring is an opportunity to impart more flavor and depth in the whiskey. With a score of 97 points from Wine Enthusiast and perfected over 15 years, we are proud to offer this pure expression of Vermont's best.
On the palate, expect an experience that is warm, rich, and slightly creamy. Flavors include butterscotch, baking spice, leather, and a small hint of tobacco.
Aging Room Quattro Nicaragua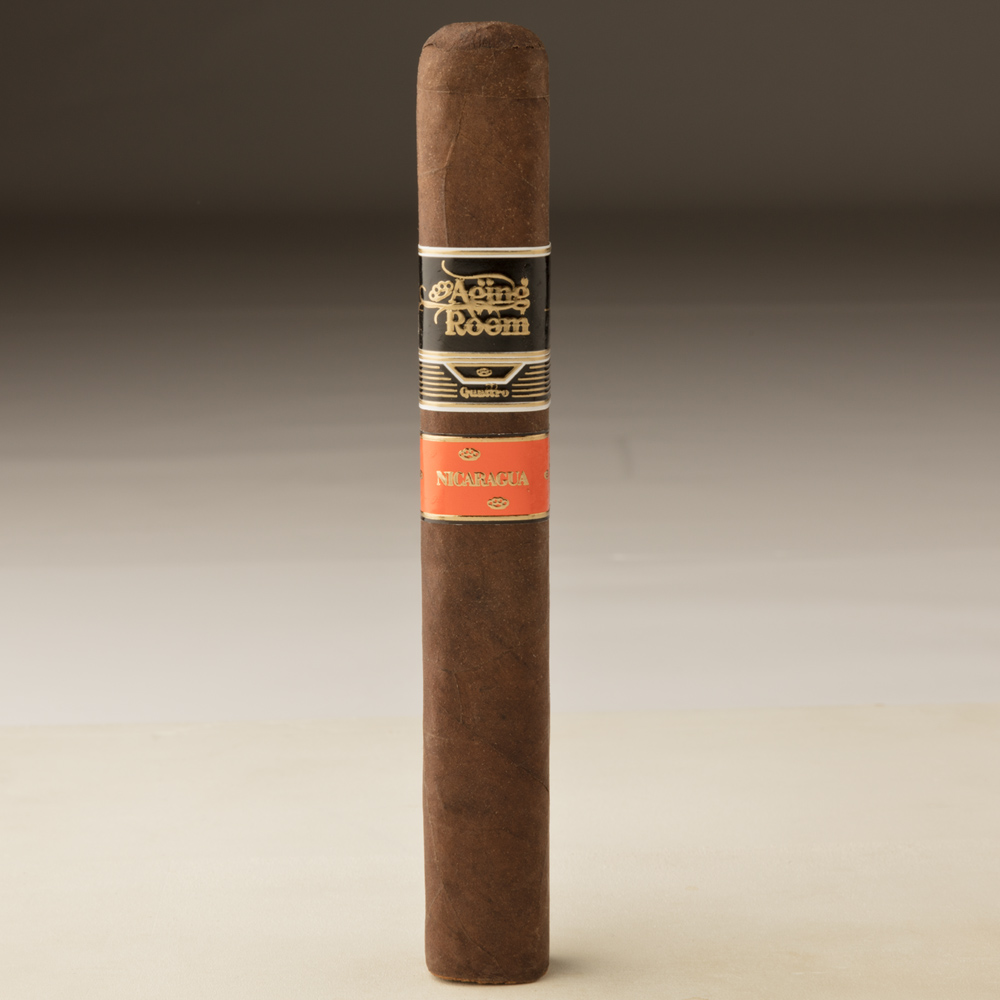 Released in September, the Aging Room Quattro Nicaragua is the newest blend from Aging Room Cigars. The original Quattro received an unbelievable 95 point rating from Cigar Aficionado, winning the #2 spot in Cigar Aficionado's Top 25 of 2011. The Quattro Nicaragua is the first Nicaraguan puro of the Quattro line, and was blended by Rafael Nodal in collaboration with AJ Fernandez.
---
Fine Print / FAQ
You must be 21 or older to purchase tickets to this event. Those under 21 will not be allowed entrance into the venue.

By signing up for this event, you give permission to receive future event invites via email.
What is your refund policy?
A full refund is available until 24 hours before an event.
Why do tickets cost more than advertised?
Eventbrite charges a service fee on each ticket sold which is added to the flat price of the ticket.