Straight Up & Toasted Feat. Rocky Patel 20th Anniversary & Hirsch Whiskey
It's January 2023, and we know what that means: our first live jazz cigar and spirits pairing of the year at The Carnegie Club
When and where
Location
The Carnegie Club 156 West 56th Street New York, NY 10019
Refund Policy
Refunds up to 1 day before event
Eventbrite's fee is nonrefundable.
About this event
It's January, and the question on everyone's mind:
Will 2023 be better than 2022?
We can't know for sure, but we CAN kick 2023 off with good vibes, great cigars, and phenomenal spirits. So NYC cigar and spirits enthusiasts us on Wednesday, January 25th at The Carnegie Club for our first live jazz pairing event of the year featuring Rocky Patel Cigars and Hirsch Bourbon.
At this event, we'll be featuring the Rocky Patel Twentieth Anniversary, a Honduran/Nicaraguan fusion that is known among the cigar community as a true flavor bomb and one of Rocky Patel's best cigars. Alongside the Twentieth Anniversary will be two bourbons from Hirsch: Hirsch The Horizon and Hirsch The Bivouac.
Don't let January get you down! Grab some friends and come smoke and sip extraordinary product at one of New York City's last hold-outs among the historic cigar bar scene.
Tickets
For 24 hours, a limited number of tickets are $35 online. After that, $40 online and $50 at door.
Ticket includes:
One Rocky Patel Twentieth Anniversary Robusto Grande cigar
One glass Hirsch The Horizon bourbon
One glass Hirsch The Bivouac bourbon
Live Jazz
-------------------------------------------
The Fine Print / FAQ
You must be 21 or older to purchase tickets to this event. This venue is age verified. Those under 21 will not be allowed entrance into the club.
Cigar purchase is included in ticket price
By signing up for this event, you give Fine Tobacco NYC permission to send future cigar event invites via email.
Seating is limited and cannot be guaranteed. Arrive early! Or call ahead at (212) 957-9676
Rocky Patel Twentieth Anniversary
Celebrating 20 years in the business of creating iconic cigars, Rocky Patel couldn't deliver anything short of magnificent. This cigar follows the lineage of the Rocky Patel Decade and Fifteenth Anniversary brands, but takes things to a whole new level. With 4 years in development, this blend combines fillers from Esteli, Jalapa, Nicaragua, Jamastran, and Honduras. And all of this is encompassed inside of an elegant Honduran wrapper, box-pressed, beautiful and now legendary.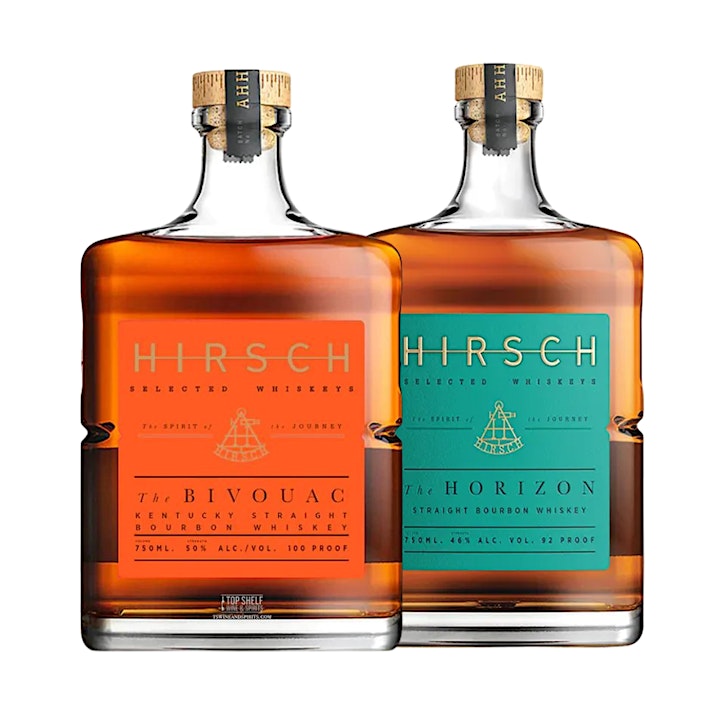 Hirsch The Bivouac: The Bivouac combines two straight bourbons distilled in Bardstown, Kentucky - the world capital of Bourbon. Our custom mashbill is inspired by A.H. Hirsch Reserve 16-year-old legendary whiskey, providing balance to our make. 95% of the blend is distilled from mashbill of 74% corn, 18% rye, 8% malted barley, aged a minimum of 3 years. The remaining 5% is distilled from a high malted barley mash 72% corn, 13% rye, 15% malted barley, aged for a least 6 years, for added complexity. Bottled at 100 proof with approximately 160 barrels bottled with every batch. Enjoyed neat, on the rocks, or in your favorite cocktail.
Hirsch The Horizon: The HORIZON combines two straight bourbons distilled in Lawrenceberg, Indiana: 94% of the blend is distilled from a traditional mash bill and aged a minimum of 4 years. The remaining 6% is distilled from a "high rye" mash aged 6 years for added complexity. Bottled at 92 proof, The HORIZON is crafted to be enjoyed neat or on the rocks.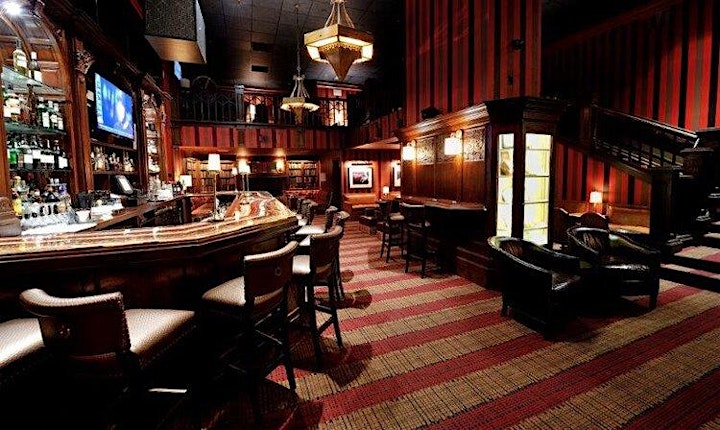 One of the last spots where New Yorkers can still mix scotch and smoke. New York Magazine captured it perfectly when it wrote, "An air of vintage class pervades this sprawling midtown cigar bar—just what you'd expect from the team responsible for Grand Central's Campbell Apartment."