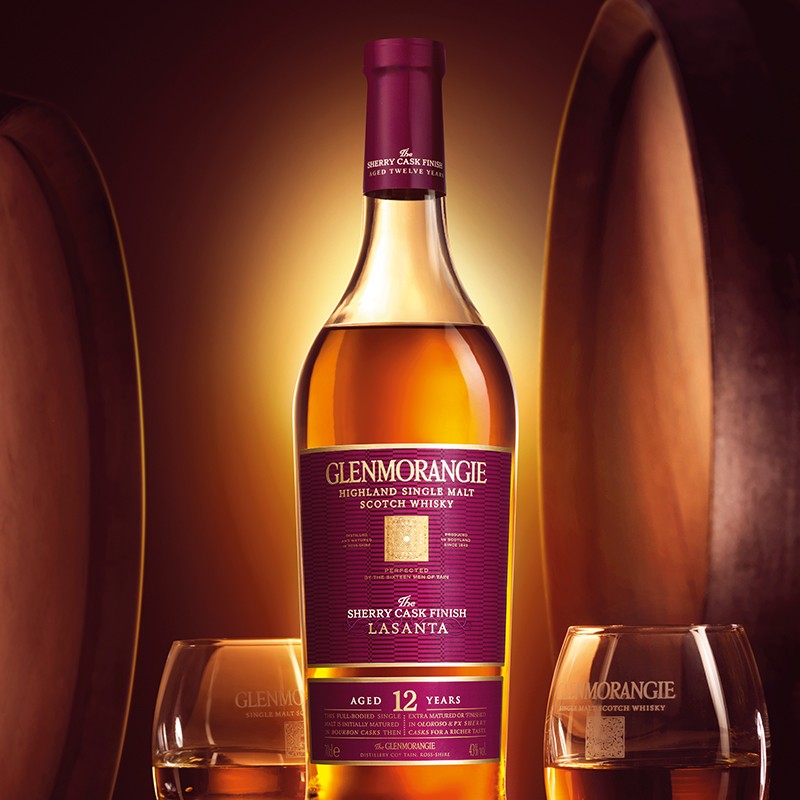 "Elegant but full bodied this whisky has spent ten years maturing in American white oak ex-bourbon casks before being extra-matured for a further two years in Oloroso and PX Sherry casks from Jerez in Spain.
Lasanta is Gaelic for warmth and passion, a reminder not just of the Spanish provenance of these Oloroso sherry butts, but also a reflection of this expression's lusciously soft texture and deep, enticingly sweet aroma."
Glenmorangie Quinta Ruban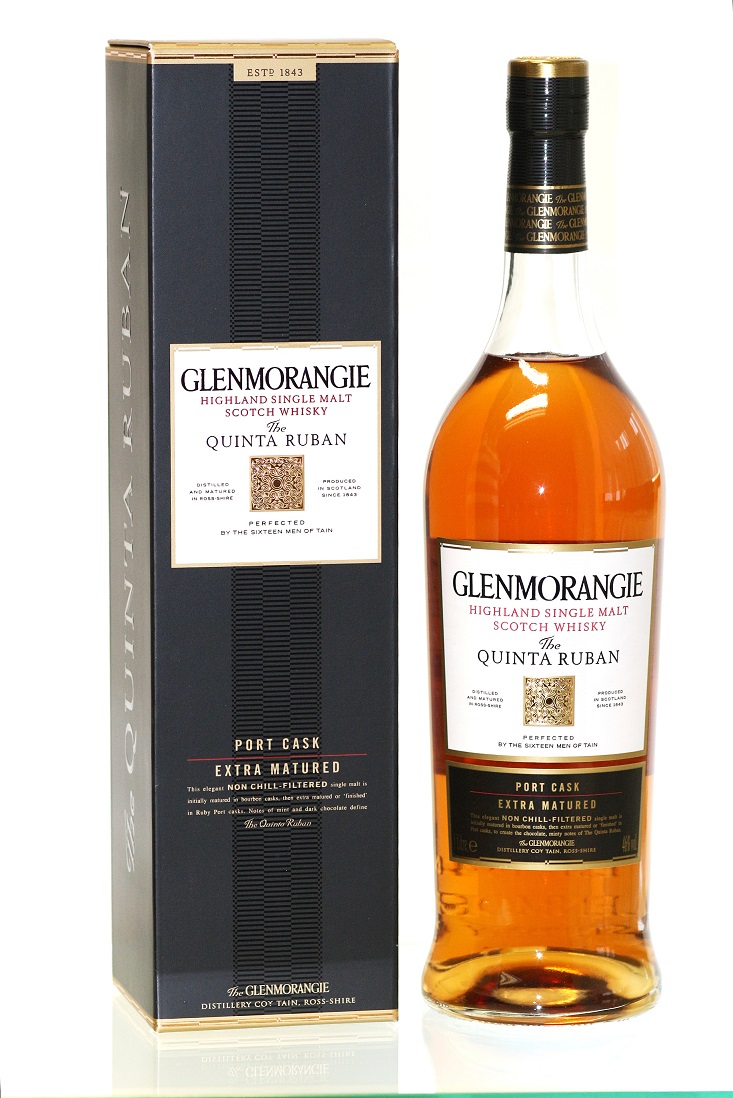 "The darkest and most intense whisky in the extra-matured range, Glenmorangie Quinta Ruban has spent 10 years maturing in American white oak casks, before being transferred into specially selected ruby port pipes from the Quintas or wine estates of Portugal. Extra maturation in these port pipes develops Glenmorangie Quinta Ruban into a voluptuous spirit with a complex balance of sweet and dry flavours and an intriguing contrast of smooth and crisp, cooling textures. Non chill-filtered for additional aroma and mouthfeel."
The Fine Print / FAQ