(StPatsTrolley.com For Tickets) St. Pats Trolley Bar Crawl Chicago (Almost SOLD OUT!)

Saturday, March 14, 2015 from 8:00 AM to 2:00 PM (CDT)
Event Details
Join us for the largest St. Pats event in Chicago! Dawn your green or orange as you wet your beaks and break through this winter cold, travel miles through our great city flaunting your Irish pride and embrace the company around you supporting your shenanigans!  The crawl begins at 8am with trolley service going from 9am-1230pm & includes 2 gift cards (food and beverage), specials (all day for everyone), Photo Hunt for prizes, St. Pats medallion & more!

ALMOST SOLD OUT, ONCE THEY ARE GONE THEY ARE GONE! WE WILL NOT HAVE TICKETS AT THE DOOR!


MAP POSTED BELOW FOR ALL STOP LOCATIONS!

We will only sell 1,000 tickets this year, buy early or we could be out!

PRE CHECK IN ANNOUNCED!! DECLAN'S IRISH PUB 1240 N WELLS 5-9PM THURSDAY MARCH 12!!

ALSO WEDNESDAY OR THURSDAY DAY 11AM-4PM AT OUR OFFICE 805 N MILWAUKEE AVE #500 60642 (MUST EMAIL US PRIOR)
(OTHERWISE DAY OF AT OMALLEYS WEST, MAXBAR, LA SOCIAL OR BAR FORZA 8A-10A SAT MARCH 14)

Contact info@mydrinkon.com with questions and group rates!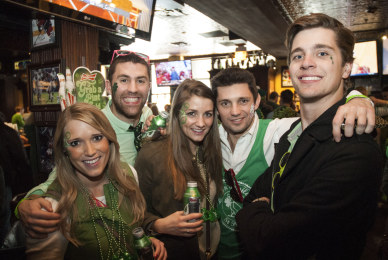 Who:
Only 1000 Tickets will be sold this year (Past years we have brought out over 4,000 people)!
What:

St. Pats Trolley Bar Crawl to 16 bars,  gift cards (valid for food or beverage), specials (valid to everyone at all participating venues), St. Pats Medallion and Shenanigan Photo Hunt for prizes!

TROLLEYS RUN FROM 9AM-12:30PM!

$30 Uber Credit (up to) with code MyDrinkOn (first time users!) www.uber.com/go/MyDrinkOn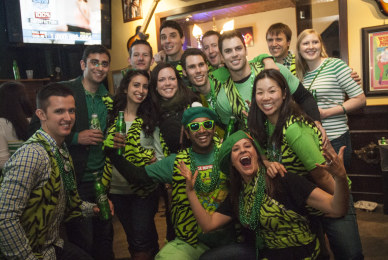 Where (are subject to change):


Gamekeepers (345 W Armitage Ave) - $5 Draft Beer, $5 Shot Special Jameson, Jäger and Smirnoff
MaxBar (Check In @ 2247 N Lincoln Ave) - $4 Well Vodka, $ Bud Light, $5 Irish Car Bobm, $5 Fireball shots, $5 Jameson
O'Malley's West (Check In @ 2249 N Lincoln Ave) - $10 Domestic Green Pitchers, $6 Jameson, $6 Mini Carbombs, $4 Old Style Tall Boys, $5 Fireball
Lions Head (2251 N Lincoln Ave) 
Lincoln Avenue Social (Check In @ 2263 N Lincoln Ave) - $3 William Lawson whiskey, $4 Miller Lite drafts
Lincoln Park Tavern (2238 N Lincoln Ave) - $3 Green Beer, $3 Mimosas, $5 Redbull Bombs; Tabletop Bags, Free Face Painting
Hi-Tops (2462 N Lincoln Ave) - $4 Miller/Coors, $4 Fireball, $5 Jameson
Bar Forza (Check In @ 2476 N Lincoln Ave) - $5 Miller light green draft, $5 Jameson shots, $4 Jim Beam Fire and Maple shots, $5 Fireball shots, $6 Jameson and Ginger drinks; 1pm to 3pm Complementary Buffet
Barn & Company (950 W Wrightwood Ave) 
Beaumont Bar (2020 N Halsted) - $4.50 Guinness drafts, $4 Irish whiskey shots, $5.50 Corned Beef sandwiches w/ fries
Old Town Social (455 W North Ave) - $5 Bud Lights, $5 Jack Honey
Declan's Irish Pub (1240 N Wells St) 
McFadden's (1206 N State St) - $5 Green Domestic Drafts
Detention Nightclub (9 W Division St) - $4 Green Beer, $5 Guinness; DJs all day!
Municipal (216 W Ohio St) - $5 Jameson shots, $5 Bud Light Green Drafts, $7 Irish Car Bombs, $3 Chi-rish Green cans, $5 Ruben sliders, $5 Pretzel & Cheese, $5 Mini Corn Dogs; Djs, Party Favors, Bagpipers
Underground Wonder Bar (710 N Clark St) - $2 Green Beer, $2 Jello Shots; DJs
*Bars subject to change!
When:
Saturday March 14th 8am-2pm (Trolleys from 9am-1230pm)
CHECK IN:

Check In DAY OF (SEE FAQ) -  (8AM-10AM) MUST CHECK IN TO GET PACKET AND ON TROLLEYS!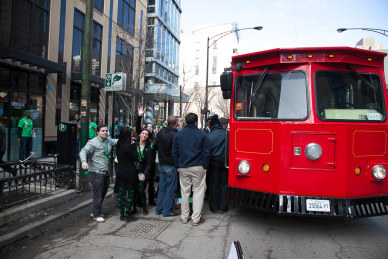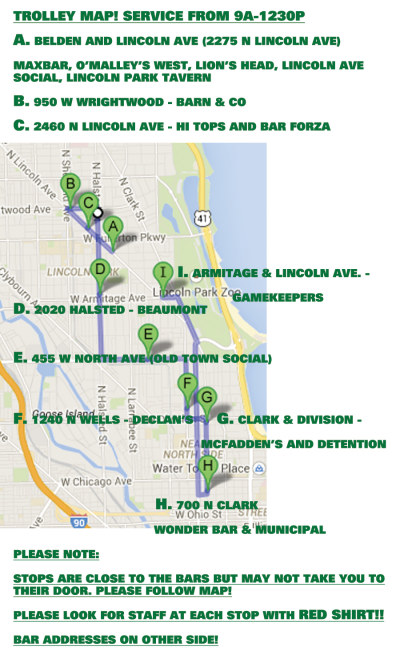 Win a pot o gold on St. Pats by participating in our Photo Hunt!
For each photo use the following:
Tag @MyDrinkOn #Chi #StPats

Photo 1:
Photo with someone with a beard

Photo 2:
Doing an Irish Jig

Photo 3:
Group photo all wearing green

Photo 4: 
Pinching someone not wearing green

Photo 5: 
Photo of "Kiss Me I'm Irish" Slogan

Photo 6:
Photo with a four leaf clover/Shamrock

Photo 7:
Photo with a leprechaun

Photo 8:
Photo of group cheer with drink or shot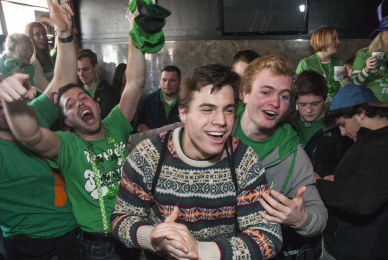 No Refunds, 21+
You will pick up 1 wristband (do not lose, need to get on trolleys) and packet (valid at select locations and we will announce were) SEE FAQ BELOW! THIS WILL HELP ANSWER MANY QUESTIONS!

FAQ:

Q: Can I pick up for my friends on Saturday March 14th?
A: No, every person who shows up to check in Saturday can only claim 1 packet for each person they are with. So we suggest pre-check-in for your friends!

Q: Do I have to check in?
A: Yes! You must get your packet so you can board the trolleys and get your gift cards!

Q: Can I pay cash or credit at the door!?
A: NO! All sales must go through StPatsTrolleyCrawl.com!

Q: Where is check-in or starting locations for trolleys?
A: Check in day of is @ O'Malley's West, MAXBAR, LA Social or Bar Forza!

Q: If I have my materials from pre-check-in where do I start?
A: At any bar you like! Once you have your wristband and materials you are ready!

Q: How do we get close to the river?
A:  Our furthest southern stop is at Underground Wonder Bar and Municipal!

Q: Where are the stops and how do I know they are a stop?
A: Stops are outside the following locations: Map is available above and you will be given a site map.

Q: How does it work, are we assigned on a trolley?
A: No, think of a city tour. You hop on, hop off. You can stay on as long as you like or get off at every stop. Trolleys are on a continuous loop and should arrive every 15 minutes if not sooner! They stop at each location above continuously throughout the morning!

Q: Do we get express entry into the bars?
A: No, it is a crazy day and there could be lines. You will need to wait, walk to a close bar also on the event or get back on a vehcile.

Q: Beverages?
A: NO GLASS ON TROLLEYS, NO COOLERS ON TROLLEYS and NO OUTSIDE BOOZE IN THE BARS!!!

Q: Is there cover at any of the bars?
A: Not for you!

FYI: If you bought a ticket from another site you must register on ours before you pick up your materials, so if you have friends who bought else where, kindly remind them to REGISTER!

PS: LIMITED tickets are available as we do not want to over sell this event on a crazy day! Once we are out, we are OUT! I am sorry but long lost relatives and friends coming from overseas or any other reason will not be able to join. We have to consider all the people who have already bought and make sure they have a great time! So BUY NOW before it is TOO LATE!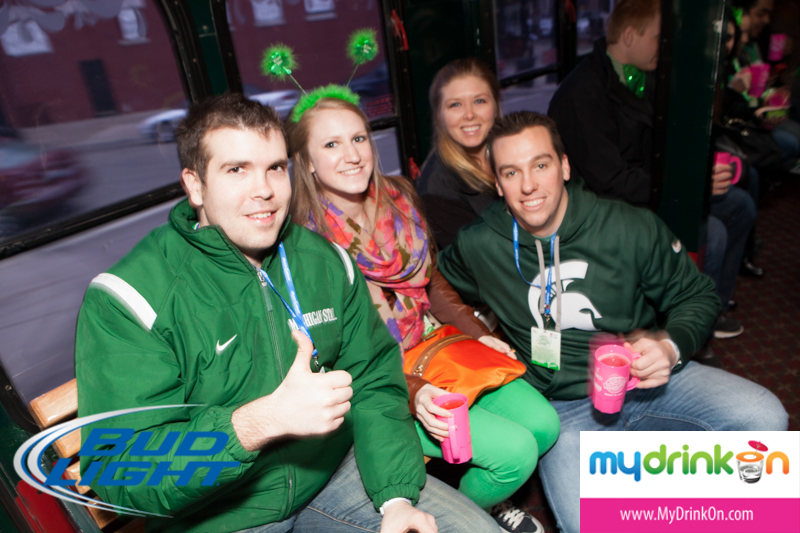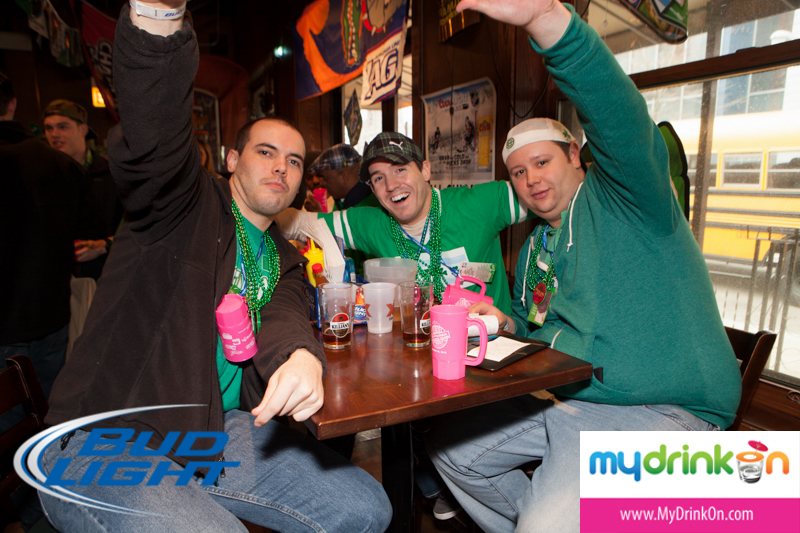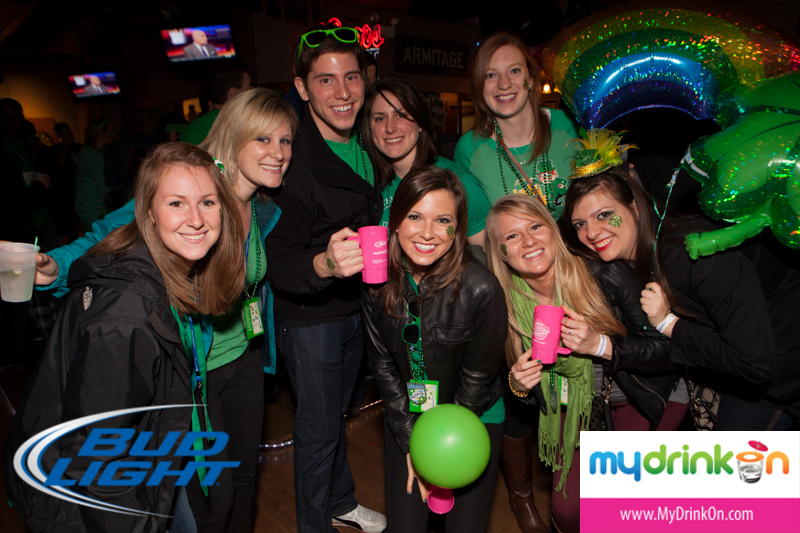 When & Where

Various Locations (Check In @ O'Malley's West, MAXBAR, LA SOCIAL & Bar Forza)
2249 N Lincoln Ave
Chicago, IL 60614


Saturday, March 14, 2015 from 8:00 AM to 2:00 PM (CDT)
Add to my calendar
Organizer
My Drink On (MyDrinkOn.com)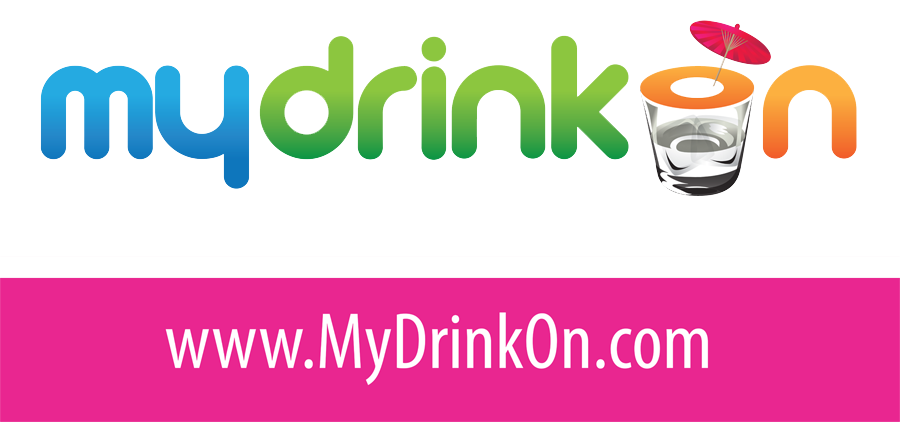 (StPatsTrolley.com For Tickets) St. Pats Trolley Bar Crawl Chicago (Almost SOLD OUT!)