Description
Join our 2nd annual St.Patrick's Day Scavenger Hunt, part of the 2018 Mayor's River O'Green Fest in Tampa's Downtown at Curtis Hixon Waterfront Park. This year, the Scavenger Hunt will feature an Adult as well as a family friendly Kids Edition. We also host an all-you-can-eat Brunch Crawl from 10am-3pm. Buy the Combo Ticket and save $5!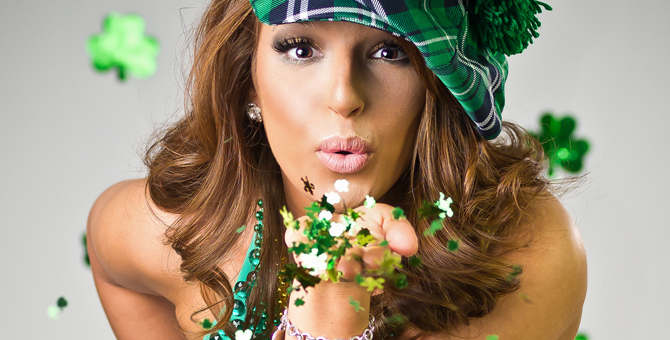 11AM - 3PM: KIDS EDITION "HIDDEN LEPRECHAUN"
This event takes place inside Curtis Hixon Park and along the Riverwalk. It is stroller friendly and can be completed within an hour. A fun activity to keep the whole family entertained while trying to spot the 10 hidden Leprechauns. Each ticket is valid for a family/group of up to 6. Voluntary donations of $10 will benefit the The Salvation Army of Tampa/Hillsborough County. Each group will receive one raffle ticket for a chance to win a grand prize sponsored by IKEA.

KIDS EDITION DETAILS:
1. Starting at 11am, pick up a Leprechaun Map from our registration tent at Curtis Hixon Park (600 N Ashley Dr).
2. Find as many of the 10 hidden Leprechauns as you can and mark their location on the map.
3. Return your map to our registration tent before 3pm.
4. Receive your raffle ticket for a chance to win the Grand Prize.
5. Raffle drawing will be held live on stage at 3:15pm in Curtis Hixon Park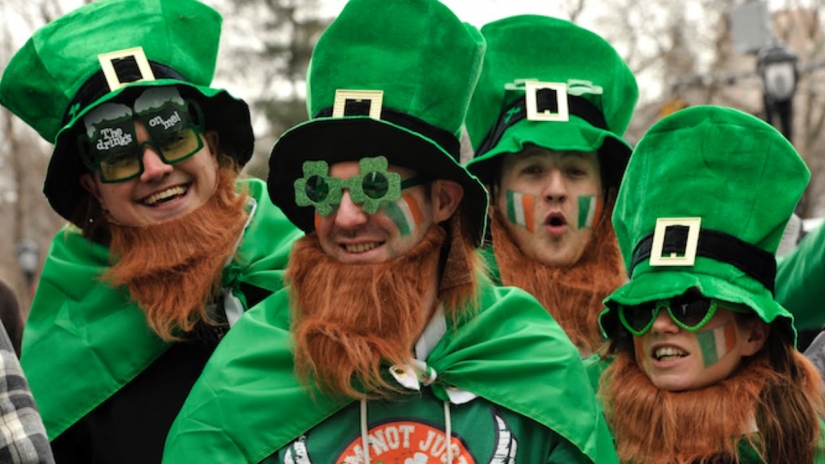 4PM - 9PM: ADULT EDITION "LEGLESS LEPRECHAUN"
WIN A $1000 TAMPA STAYCATION!
Pre-register between 12-4pm to avoid long lines for the start at 4pm. This event starts at Curtis Hixon Park then ventures into downtown Tampa and along the Riverwalk to complete 20+ riddles at participating bars and venues for a chance to win a Tampa Staycation and other fun prizes. You'll discover food and drink specials, plus rumor has it, there may even be a few free shots along the way courtesy of Banyan Reserve Vodka! Tickets are $20/person with proceeds benefiting Meals On Wheels of Tampa. You can enter individually or as a team of 2-5.

ADULT EDITION DETAILS:
1. Round up your team (2-5) or join as a lonely Leprechaun (Register online or in person).
2. Starting at 4pm, pick up your Scavenger riddles from our registration tent at Curtis Hixon Park (600 N Ashley Dr).
3. Solve 20+ riddles in DT Tampa in 5hrs or less (4pm-9pm)
4. Finish before 9pm at Aloft Hotel or send us a photo of your completed riddle sheet plus name and email)
5. Receive one point per Team member and task completed.
6. More points earn you more raffle tickets for a chance to win the "Tampa Staycation"
7. Raffle drawing will be streamed live on the Downtown Crawlers Facebook page on Mon, March 19th, 2pm. All winners will be notified by email.

YOUR ADULT TICKET INCLUDES:
- One FREE beer at River O'Green Fest sponsored by Heineken.
- Goodie 'Swag' Bag for first 100 Teams to register!
- St.Patrick's Day souvenir beads.
- Free Streetcar rides until 1:30am.
- Fun games, tasks and surprises.

$1000 TAMPA STAYCATION PACKAGE (up to 5 people):
- One night stay at Aloft Hotel Downtown Tampa
- Busch Gardens Tickets
- Tampa Theatre Tickets
- Bulla GastroBar Dinner Voucher
- 1L Bottle of Banyan Reserve Vodka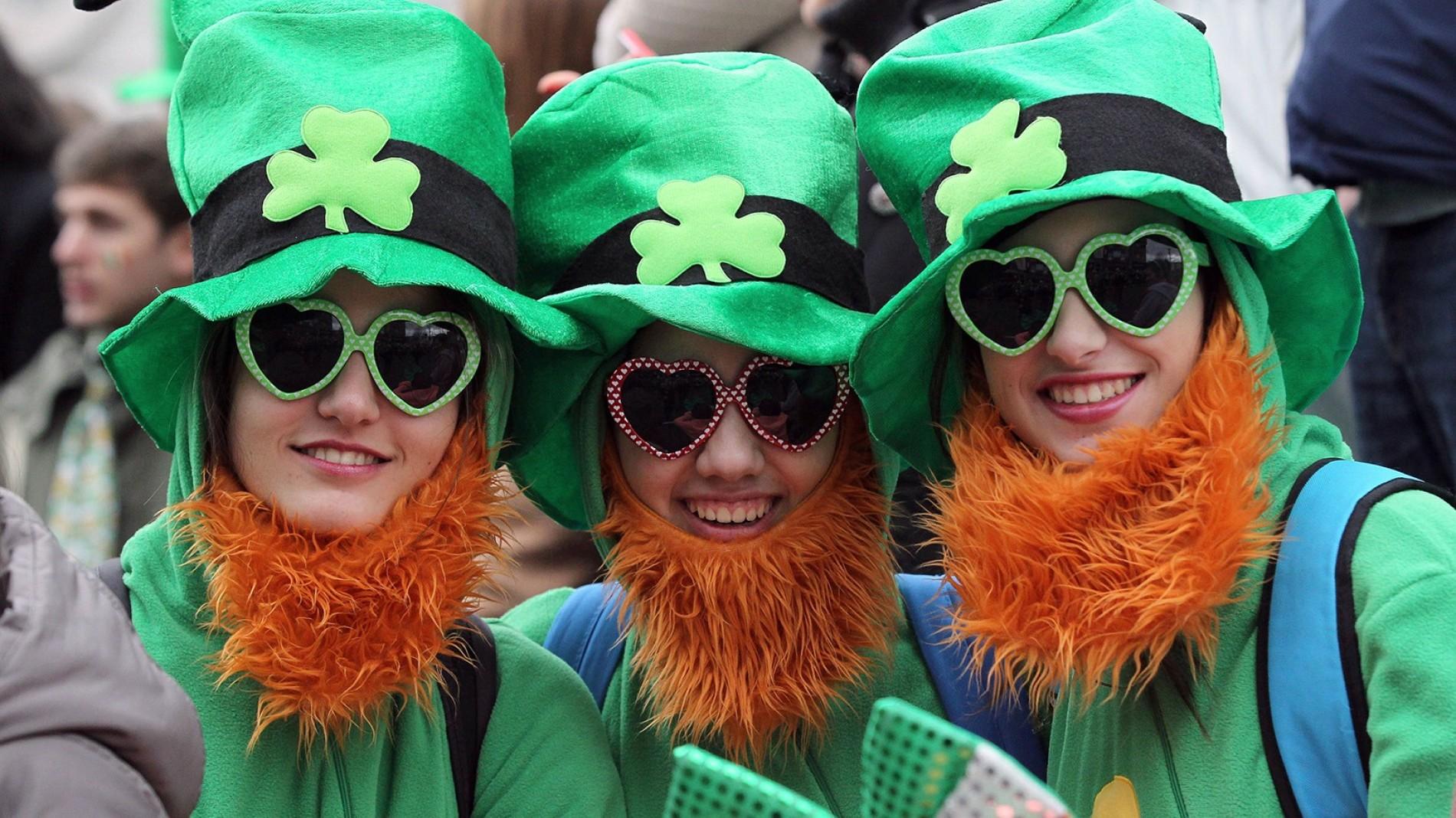 FREQUENTLY ASKED QUESTIONS:
1. How long does it take to complete the Scavenger Hunt?
Kids Edition: It's easy and fast to walk to all four corners of Curtis Hixon Park in under 1hr. There is no prize for the fastest finisher. Take your time. Have fun. Do return your Scavenger Map before 3pm to our registration tent to receive your raffle ticket.
Adult Edition: If you're fast on your feet and don't stop too long for drinks or food you should be able to solve all 15 riddles in 2-3hrs. But speed is not the essence here. Have fun, take your time and visit a few venues. You do not need to visit every bar or solve every puzzle.

2. How much walking is there (Adult 21+ Edition)?
You will be exploring Downtown Tampa and Ybor City as you visit the bars and find the clues, so wear comfortable shoes like you would to a standard city sightseeing tour. To get to/from Ybor, take advantage of the free Street Car service every Saturday.

3. Do I have to finish by 9pm (Adult 21+ Edition)?
No. If you're having fun and want to stay at a bar, you can simply message/text us a photo of your riddle sheet and contact details and we will enter you into the Facebook Live raffle drawing on Mon, March 19th, 2pm.
MAPS TO HELP YOU PARK AND GET AROUND TOWN: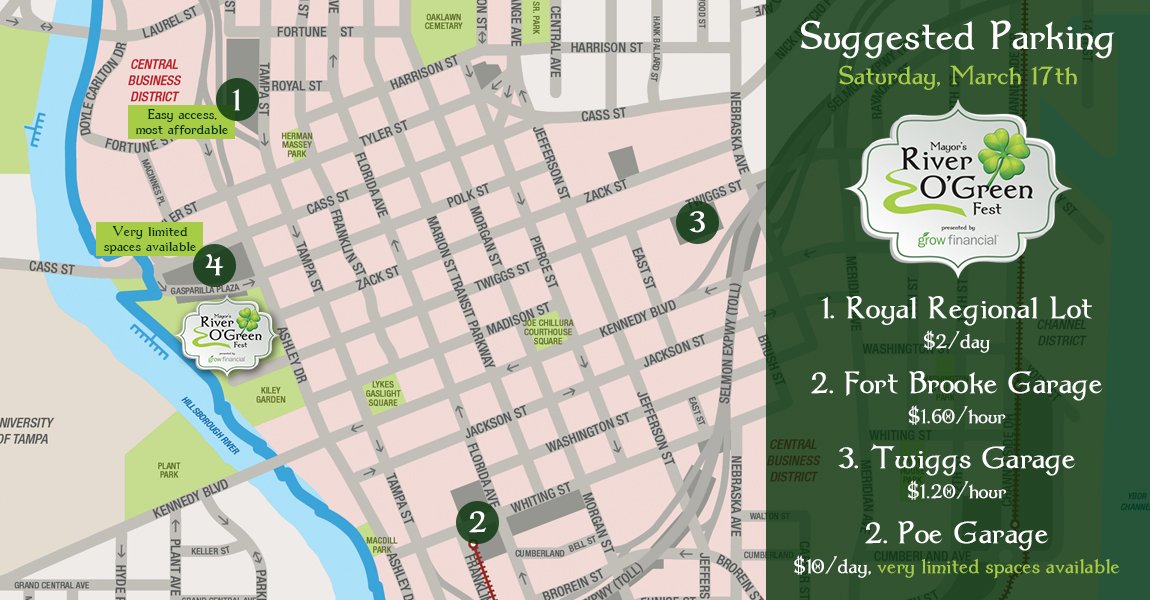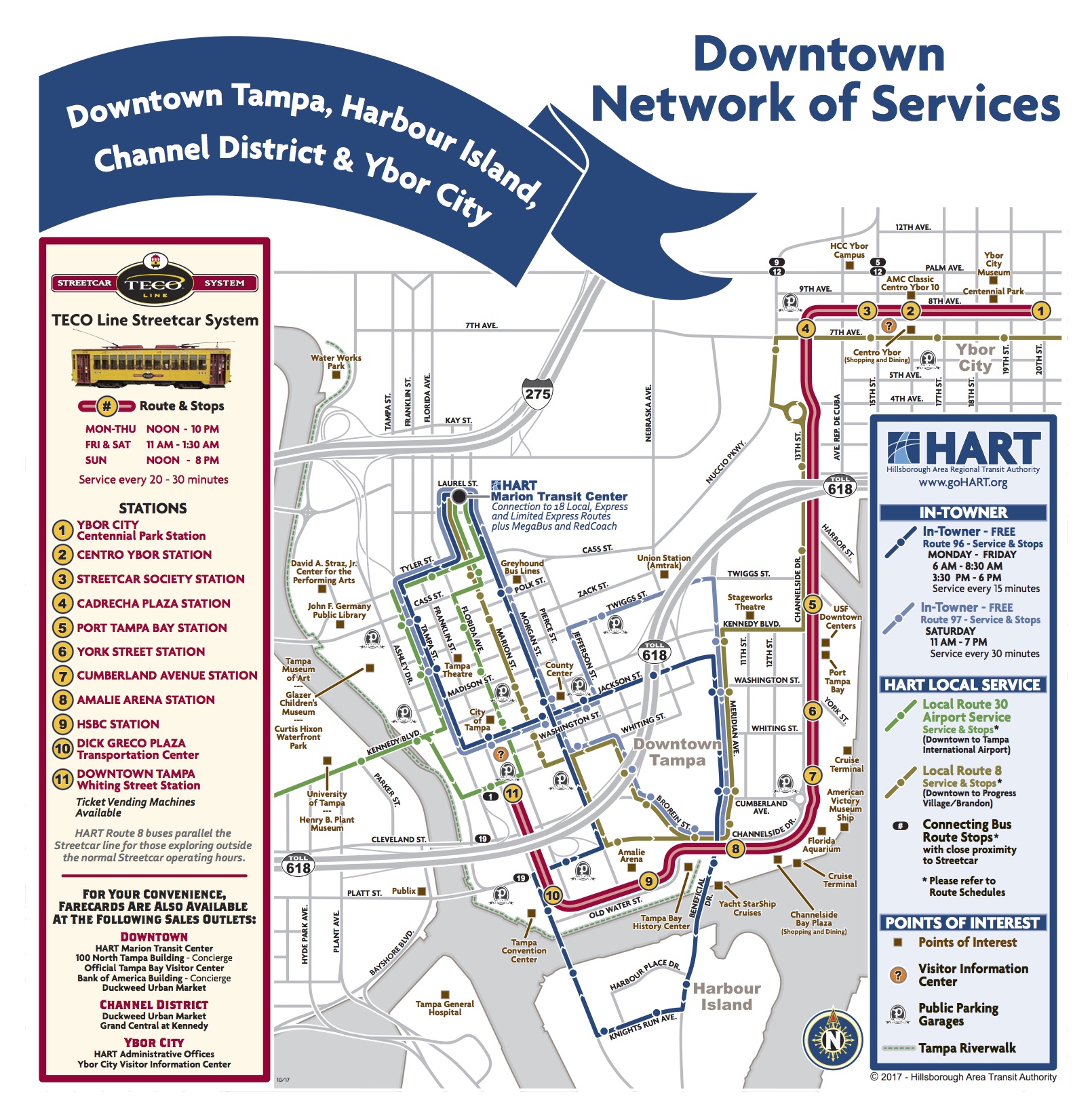 CONTACT US HERE:
Facebook: https://www.facebook.com/downtowncrawlers
Twitter: https://www.twitter.com/downtowncrawler
Instagram: https://www.instagram.com/downtowncrawlers
Email: info @ downtowncrawlers . com
PROCEEDS WILL BENEFIT OUR CHARITY PARTNERS:
SALVATION ARMY - http://www.salvationarmyflorida.org/tampa
MEALS ON WHEELS - https://www.mowtampa.org
Follow the action on our social channels Facebook, Instagram, Twitter to see what else we're up to.