Description
For the second year, the Pearl Pass provides access to an indoor, private, all-inclusive area of the festival. Ticket cost is $150 and includes 4 hours (5pm-9pm) of unlimited oysters and beer, private restrooms, and will allow for a nice escape from the busy festival grounds. Located in the Schlafly Tap Room's 2nd floor event space, this limited available Pearl Pass is sure to fulfill all your Stout & Oyster needs.
Oysters to include 3 East Coast varieties, 3 West Coast varieties, Fried Oysters & Oysters Rockefeller*
Schlafly Beers to include a wide selection of Stouts, as well as many of our year round styles*
Commemorative Stout & Oyster Glass
Private Bathrooms
*Children 12 & under do not require a ticket.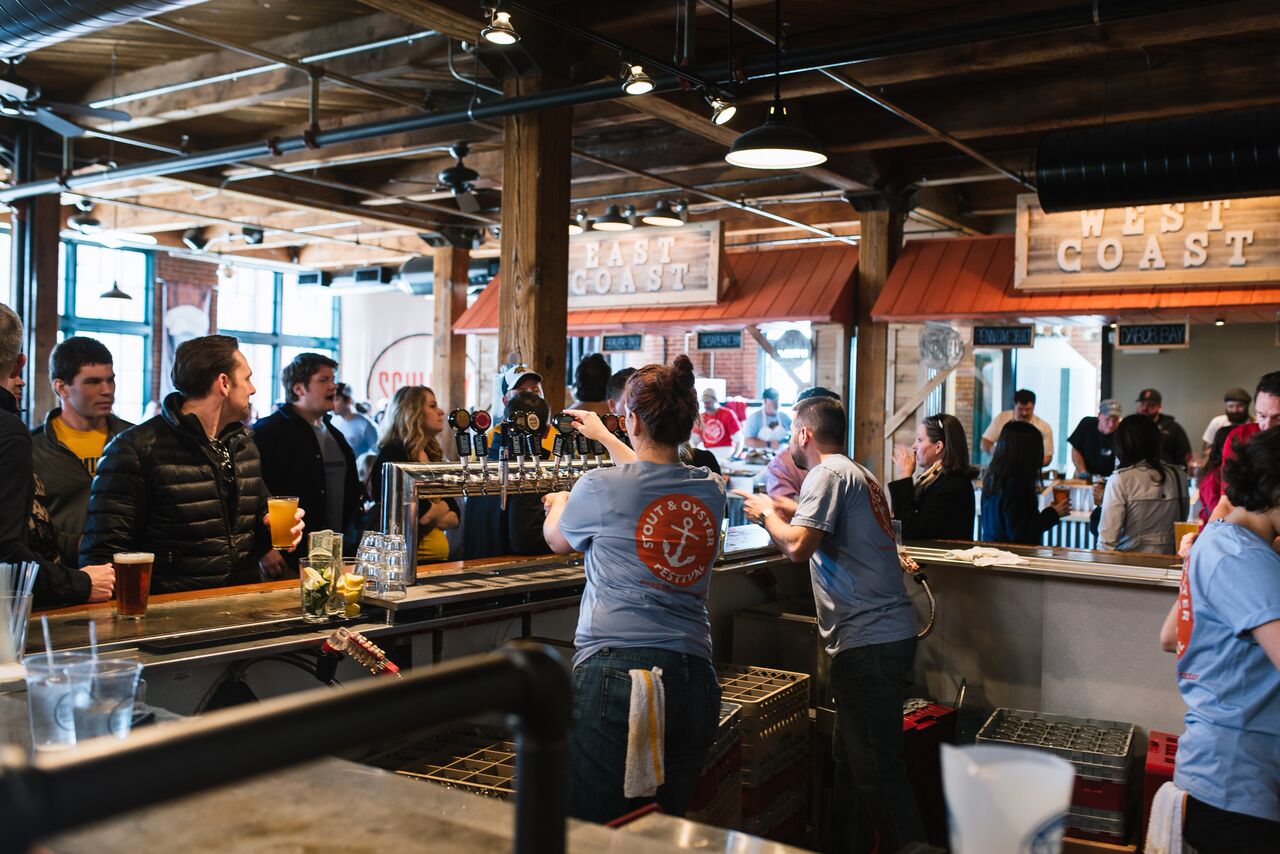 *Beer & Oyster list is subject to availability.
*Event is subject to severe weather interruption or cancellation at the discretion of festival organizers. Ticket is non-refundable.*
*Ticket user assumes all risk of property and personal injury arising during its use and consents to his/her image or likeness incidental to any video display, transmission or recording of the event by The Saint Louis Brewery, LLC.*
---
In 2018, Schlafly's Stout and Oyster festival is expected to be the largest in the brewery's history. The event takes place on March 23rd and 24th, and is the largest stout and oyster festival in the Midwest. It's getting national recognition for its great atmosphere, oysters, and the variety of stouts on tap. Most recently, Craft Beer and Brewing magazine called it one of the top food and beer festivals in the country, and DRAFT Magazine called the festival one of the top places to drink beer. These accolades come for good reason; Schlafly does this festival right, flying in more than 20 star shuckers from the East and West Coast to make sure the oysters are shucked by the best in the country. They fly in almost 80,000 oysters overnight, from both coasts, for the freshest oysters possible. This year, the brewery will bring out all the stops, brewing over 15 stouts for the festival. Some of the featured stouts are brewed on Schlafly's small brews system and will be exclusive to the event. All weekend long festival goers will get to experience live music, multiple raw oyster bars, stout tasting bars with the exclusive small brew stouts, and of course all of the other Schlafly beer the heart desires.