Storytime-N-Pop Summer Reading w/kid author, Nation Chapman & Book Drive (S...
Description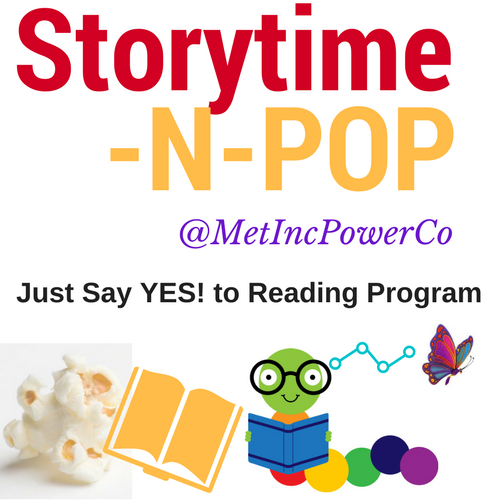 We're turning everyday places into Public Learning Classrooms with the help of South Fulton Public Library to kick off our Just Say YES! to Reading Program this summer in Atlanta!
Join us on our Summer Reading Party tour & Book Drive as we celebrate the joy of reading to learn, learning to read, granting access to books, important life skills like how to take a stand against bullying and kid entrepreneurship!
Why Summer Reading is Important:
Summer is an important time for students to keep reading and improve their language skills. If a child hasn't been reading regularly throughout the summer months, they may be in danger of the "summer slide"—a decline in their reading ability.
Numerous studies indicate that students who don't read or read infrequently during their summer vacation see their reading abilities stagnate or decline. This effect becomes more pronounced as students get older and advance through the school system. The situation for economically disadvantaged students is especially grim: if students from low-income families don't read over the summer, they are much more likely to fall behind their more privileged peers, widening the "achievement gap."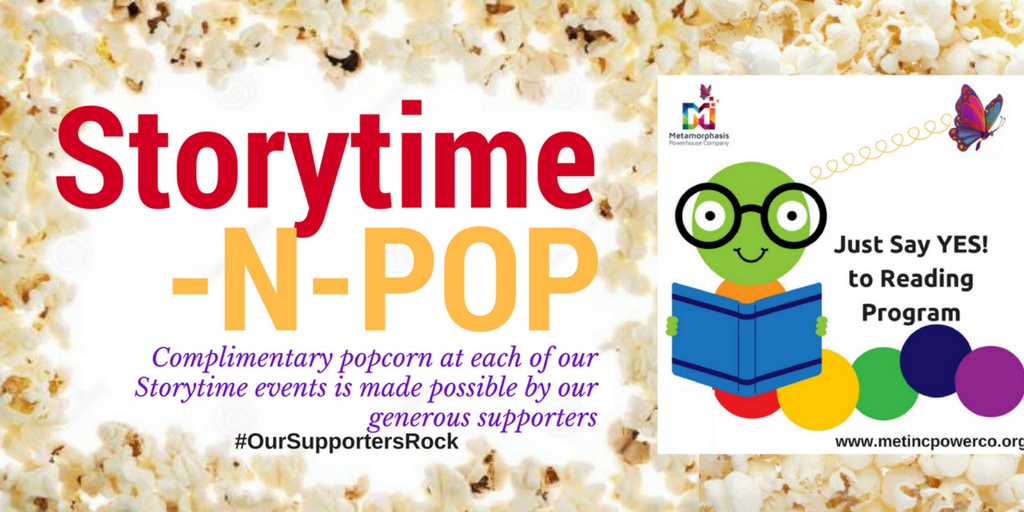 About the book, Popcorn vs. Nacho:
While at the movies, David fumbles to unfold his seat and a piece of popcorn falls into the nacho bowl. An amazing story follows! Popcorn vs Nacho gives a colorful point of view about why you may want to think twice about being a bully. Written by: Nation Chapman (age 6) Published on: March 4, 2017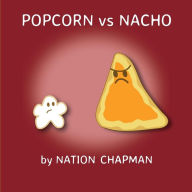 Don't miss your opportunity to Gift a book through the Just Say YES! to Reading Book Drive:
Families are encouraged to bring a gently used book, or purchase one from our Barnes & Noble Wish List as a donation to aid in our Just Say YES! to Reading Book Drive to assist us in providing access to books to underserved families throughout the summer.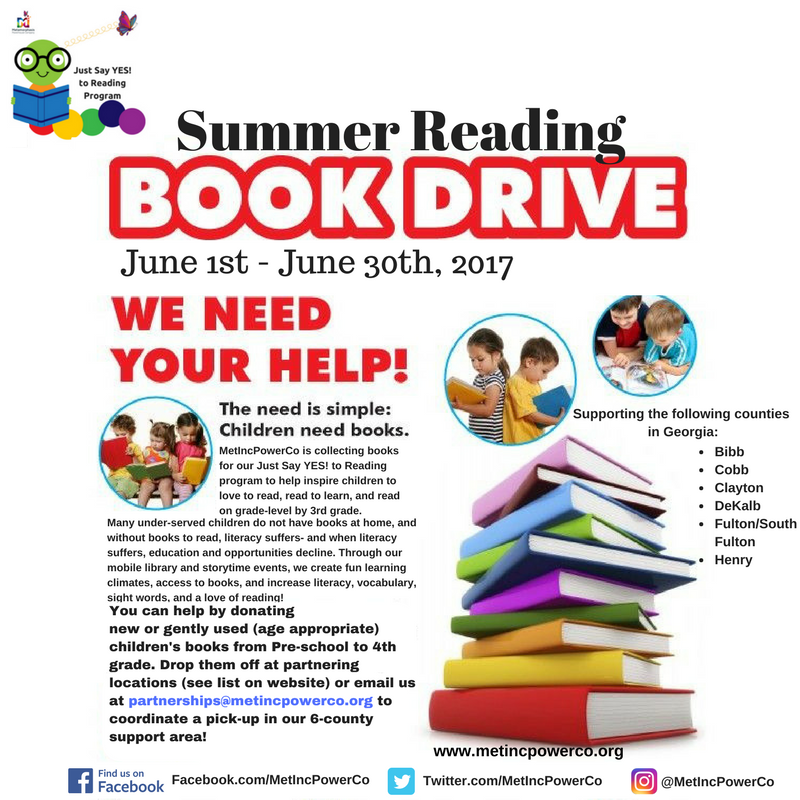 About Just Say YES! to Reading Program:
In our commitment to help get more kids in Georgia to read, we are committed to providing free access to books through storytime events, Book Drives and a Statewide Mobile Library to help prepare students PK-3rd grade a chance to improve literacy and grade-level reading.
Through our partnerships with local businesses, educational centers, schools and libraries- our focus is to:
1. Help aid in early childhood language nutrition and vocabulary
2. Improve learning climates to promote an environment where children can learn and excel
3. Promote access to books through a mobile library, storytime events, and charitable Book Drives
4. Resource Information to increase teacher and parent preparedness to close the gap on reading fluency
While you're having fun reading and completing the activities, don't forget to
- Get Your Popcorn Vs Nacho Book Signed by Nation Chapman!
- Take our MetIncPowerCo Anti-bullying Pledge!
- Get started reading books on the Just Say YES to Reading Literacy Challenge!
- Get Parenting Tips on Reading Aloud with your Child and more on the resource table!
- Learn about our Being the CEO of Me Entrepreneur Camps at the resource table!
- Enjoy Complimentary Popcorn!
- Help us Advocate through your fun photos and selfies at our event using our hashtags: #Yes2SummerReading #PopcornVsNacho #MetIncPowerCo