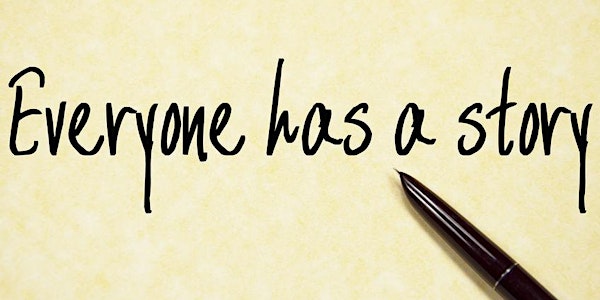 Storytelling with Dixie (San Francisco Weekend Storytelling Retreat)
When and where
Location
Private Financial District location San Francisco, CA 94111
Refund Policy
Refunds up to 7 days before event
Description
Spend an entire weekend geeking out on Story with Dixie De La Tour!
"Inside each of us is a natural-born storyteller, waiting to be released." - Robin Moore, author
Saturday March 16th and Sunday, March 17th, 10 AM - 5 AM
Private Financial District location (address sent to you after you register)
EARLY BIRD TUITION: $375 before March 4th

(Early Bird Partner-in-Crime discount: $325 each if you register with a friend)
$425 if you register March 5th or after
What's Your Passion?

Winning a Moth StorySLAM

Becoming an engaging Raconteur that shares Stories with ease

Being transformed from Writer to PerformerCrafting your own Stories into a Solo show

Adding Personal Narrative to your Improv or Comedy routine


Enhancing the Storycraft in your slam poetry

Performing at Bawdy, Bona Fide or another curated Storytelling performance series


Giving a successful TEDTalk

Sharing the most meaningful moments of your life in new, unforgettable ways
This innovative story & performance workshop allows you to:
• Learn the simple science of great storytelling
• Get training in Dixie's unbelievably easy storytelling system (that works for writers and non-writers alike)
• Explore your life's raw material to find your own stageworthy stories
• Go from the written page to performing 'off-book' with ease
• Discover the secrets employed by master storytellers to craft honest, entertaining, & relatable true stories
• Learn to deliver a standing ovation-worthy performance that will bring your audience to its feet
• Access to a Private Facebook group with resources and links to improve your stories
• A warm and welcoming creative environment to try out your story
• Space is very limited, so register NOW
In this rare opportunity to work with nationally recognized storytelling coach Dixie De La Tour, you'll participate in a weekend storycraft intensive that will awaken your own personal moments in a positive and supportive environment. You'll engage in group & solo exercises, and then polish your story into a stageworthy performance under Dixie's expert direction. Anyone who craves an opportunity to tell their story can do this workshop; whether you're a brand new storyteller who wants to win a Moth slam, a writer who wants to get off the written page, or (like most of us) a regular Joe with a desire to see their life expressed fully on a stage, this course is for you.
Testimonials for Dixie's story coaching:
"Dixie De La Tour's coaching is brilliant, and her unique system will absolutely boost your storytelling skills. Whether you are incorporating narrative into your corporate presentations, telling sexy tales at Bawdy or just want to gain confidence in public speaking, you'll definiitely benefit from this workshop!"
- Artist & Globetrotting Educator Midori
"Dixie De La Tour understands stories, full stop. She understands stories because she understands people. Regardless of who you are or what story you're trying to tell you've got to access a scary place in yourself to tell a story truthfully. Dixie knows how to lead you to that place and celebrate with you once you're there. This is aside from the nuts and bolts of structuring a story and putting the right words in the right order, Dixie can do that too, but ultimately she makes your stories come alive because she makes you come alive."
- Eric Czuleger, Creator of the Howl Podcast, author of Immortal LA and Eternal LA
"Working with Dixie is a rare joy and powerful gift that everyone deserves to experience. I have worked with her to tell both funny and heartbreaking stories on stage, and there is no one else I would rather trust my experience and vulnerability with first before I share it publicly. She has a masterful talent for helping you weave your own raw experiences into a story that can move hundreds strangers to laughter, tears, or both. However, more importantly, she coaches storytellers in a way that can transform the very experience of storytelling into an act of radical self-love and acceptance. We all have stories to tell. Dixie can make yours a legend."
- Medical Student & Budding Storyteller Ben Colburn
"If you've ever wanted to tell a story but weren't sure how to go about it -- or if you've told a story that got a lukewarm response and you want to tell it again and make it really sing -- I have very simple, surefire advice: Dixie De La Tour. Dixie knows her audience, and she has an innate sense of what about your story will have the most impact. She knows, down in her pores, that it's not so much about the art of storytelling as it is about the heart of storytelling. Yes, she's smart, and funny, and fun to work with, but that just disguises the soul-searching -- one might even say soul-searing -- work she inspires you to do on behalf of your story. By the time Dixie's done with you, it's not just you that's speaking to the audience -- it's your story, your heart, your soul that's doing the talking. And it is a powerful transmutation indeed.
What's more, whenever possible Dixie makes herself available to you to answer questions or give a quick take on another draft to help you feel secure you're on the right track. She's not an aloof guru -- she's an involved partner. I'm hard-pressed to imagine how any story coach could be more impactful, more insightful, and more inspirational than Dixie. She is storytelling's De La Tour de Force.
- Jerry Franklin, solo show performer who's been heard on the Risk! podcast & the Bawdy Storytelling podcast
- Over 12 Years ago, storytelling instructor Dixie De La Tour founded Bawdy Storytelling with one idea: To bring people together to tell, share, and delight in each other's stories. What began in a San Francisco Arts warehouse is now a respected National storytelling event and podcast, and is celebrated as the nation's premiere sex and storytelling series. Lauded for its inclusivity as much as its celebratory attitude, Bawdy Storytelling's mission is to bring no holds barred storytelling to communities, cities, and countries. Dixie and Bawdy Storytelling have been hailed by press both big and small; She has been praised by master storyteller Mike Daisey as "masterful emcee, and her show is everything that works for storytelling—she creates a warm, safe space in which stories can bloom with dark hilarity, salacious textures, and moments of deep connection."
Dixie also hosts and curates San Francisco's Bona Fide Storytelling, BawdySlam, and has produced storytelling events at universities and conferences across the nation. She can be found at @Bawdy on Twitter, Bawdy Storytelling on Facebook and always, always at www.BawdyStorytelling.com