Description
Attend a Columbia College Alumni Association panel in Los Angeles to listen to alumni discuss the nuances of good storytelling, share entertainment industry insight and describe how the College influenced their work.
Networking reception with light refreshments to follow.
Panelists
Lucia Aniello CC'04, writer and director of Rough Night
Italome Ohikhuare CC'05, independent filmmaker, writer and actress
Jeff Rake CC'90, creator, executive producer and showrunner of Manifest
Lawrence Trilling CC'88, executive producer and showrunner of Goliath
Moderator and Host
Aaron Edmonds CC'09, creative executive, Lionsgate
Lucia Aniello CC'04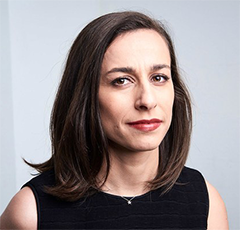 Lucia Aniello is the writer and director of Rough Night, as well as Comedy Central's Broad City and Time Traveling Bong. She was nominated for the Young Director Award at the 2012 Cannes Lions Festival.

Italome Ohikhuare CC'05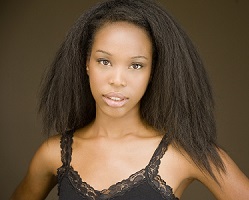 Italome is an African-American female writer-filmmaker based in Los Angeles. With her eclectic, cultural background and years working in theater, her scripts feature diverse characters, complex, social issues and plenty of drama. Fresh off an MFA in Film from The University of Miami, she wrote and starred in her thesis film "The Mermaid" which won the Grand Jury Prize and was acquired by The Mental Health Channel. She's also a 2018 Sundance Institute Grant Recipient and a 2017 Writers Guild Feature Writers Access Project winner.
Jeff Rake CC'90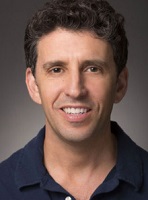 Jeff Rake grew up on the mean streets of Encino. He then bounced from coast to coast for college and law school. Hanging up a short and mediocre legal career, Rake wrote and produced his Elvis Presley hip hop musical Hound Dog: a hip hOpera, which catapulted him straight into a two-year stint sitting around in his underwear trying to write for TV. He went on to co-create The $treet (Fox) and Miss Match (NBC) and also co-wrote the Boston Legal (ABC) pilot. He has also written and produced episodes of The Practice, Bones, Head Cases, Cashmere Mafia, Hawthorne, Beauty and the Beast, and Tomorrow People. In 2013, Rake developed The Mysteries of Laura, which ran for two seasons on NBC and in over 100 countries around the world. Rake is Creator and Showrunner of Manifest for Warner Bros. Television and NBC. He lives in Los Angeles with his
wife and their many, many children.
Lawrence Trilling CC'88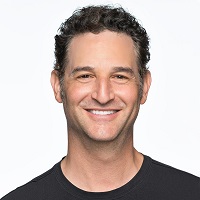 Lawrence Trilling is a writer, director, and producer. He has written and/or directed four independent films and directed over 100 hours of television. He has sold multiple pilots as a writer, directed several pilots, and served as an Executive Producer and Director on acclaimed series such as Alias, Parenthood, and Pushing Daisies. He is currently an Executive Producer and Showrunner of Goliath on Amazon Prime.
Lawrence was born in Wayne, New Jersey, but spent most of his childhood in Santa Monica, California. He graduated from Santa Monica High School and Columbia University, and received an MFA from UCLA. He is married to Jennifer Kattler. They have three children and a Labradoodle named Clyde.