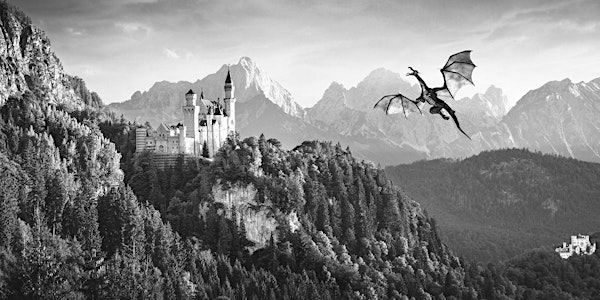 Storytelling to Deal Effectively and Ethically with Daily Challenges
Join us for a fun event where we will learn to use storytelling techniques to envision and explore positive futures and increase resilience.
When and where
Location
Transition Stirling Community Hub 5 Wellgreen Lane Stirling FK8 2BS United Kingdom
About this event
The workshop is part of the Erasmus+ project "Once Upon Your Time – Storytelling for Preventing Early School Leaving." This workshop is open to people working within community groups who would like to explore storytelling as a tool that can be effective for guiding groups into thinking about needs and overcoming obstacles.
The workshop can be especially useful for those at the forefront in the fight against climate change as it encourages us
• To imagine and explore positive futures
• To increase resilience on our journey through the difficulties we face
The workshop will offer participants -
• Learn about the storytelling manual and how to use the activities it contains
• Explore the Hero's Journey by Joseph Campbell as a storytelling methodology as well as the Heroine's Journey developed by Maureen Murdock
• How to open your audience to "automatic thinking" that allows for freer personal expression
• How to set up the space to work with storytelling methodologies
• Exercises for creativity and introspection
• Storytelling and climate change-busting initiatives: walking routes that blend history and the environment to inspire people
Please feel free to stay for the whole event or drop in when you can. Please sign up on eventbrite so we know the numbers for lunch.
Facilitators
We are holding a workshop for teachers and others interested in storytelling and education to learn some of the methodologies of the project and see how they relate to environmental aspects, including climate anxiety in youth. The workshop will be delivered by Pam Candea and Euri B. Vidal from the Surefoot Effect, a social enterprise based in Scotland who is the liaison project-coordinator in the UK.
Allergies
The event includes a light meal. Please let us know if you have any food allergies.
We hope to see you on September 26. Those outside Stirling are encouraged to attend. If you need your travel costs reimbursed or for any other questions regarding his event, please get in touch with Euri Vidal at euri@surefoot-effect.com
A light lunch for participants will be provided at noon.
Read more about our experiences learning these techniques.
https://www.surefoot-effect.com/current-work-posts/once-upon-your-time