About this Event
Be inspired by the stories of our Featured Speakers
Learn key storytelling skills from event host and Storytelling expert, April Adams Pertuis of LIGHTbeamers.
Connect with other amazing women-- swap ideas, network, and collaborate.
Walk away inspired, motivated, and empowered to see the value in your own story, and discover how to use it effectively to influence and impact others.
This is for any women who wants to make a difference in the world. This applies to a stay-at-home mom, a business leader, a team builder, a coach, author, social media blogger... anyone who shares their gifts to serve others.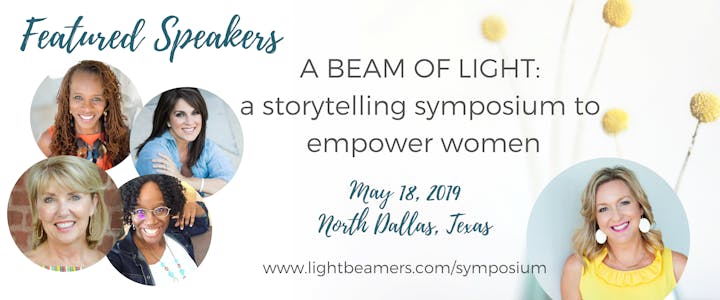 Our expert panel of Featured Speakers will join April Adams Pertuis on the stage for an electric workshop like none other.