Sales Have Ended
Registrations are closed
Thank you for registering for "The Art of Storytelling." We look forward to seeing you on Thursday, October 22nd.
Sales Have Ended
Registrations are closed
Thank you for registering for "The Art of Storytelling." We look forward to seeing you on Thursday, October 22nd.
Learn about storytelling stagecraft from leading professionals in the media industry.
About this Event
Storytelling is an art form and one of the most meaningful ways to connect with people across any number of divides.
What happens "on stage" whether through acting or set design is one of the most well-known pieces used in the art of storytelling. Whether it's on the theatre stage or in television and film, actors and set design play an important role. A great actor on a great set can take you to a different time and place, forgetting your current surroundings, and immersing you into a whole new world.
How do you prepare for roles? What's your mindset as you prepare the stage or set? Who can help you become a thought-shifting force? Where do you get inspiration? Should faith play a role in your craft?
Come learn storytelling stagecraft first-hand from leading professionals in the industry. Our panelists will discuss their experiences in the acting world including their inspiration to impact others through engaging and fulfilling storytelling.
Our panelists and moderator include:
Sarah Jane Shanks: actor
Meagan Motley: actor and writer
Mark Steele: set & production designer
Selina Fonseca: actor
Jonathan Graham (moderator): VP, East Coast at Mastermedia International
Chick-fil-A will be served.
*Due to COVID-19 and social distancing, this event is only open to current TKC students. Also, due to the same restrictions, we have a limited number of tickets available.

OUR SPONSORS
This storytelling forum is co-sponsored by Mastermedia and The King's College. Mastermedia International serves as a trusted voice of faith to the mainstream media leaders of today and an encouraging voice of experience to the media leaders of tomorrow.
The King's College is a Christian liberal arts college in the heart of NYC that educates students to transform culture through principled leadership grounded in biblical truth.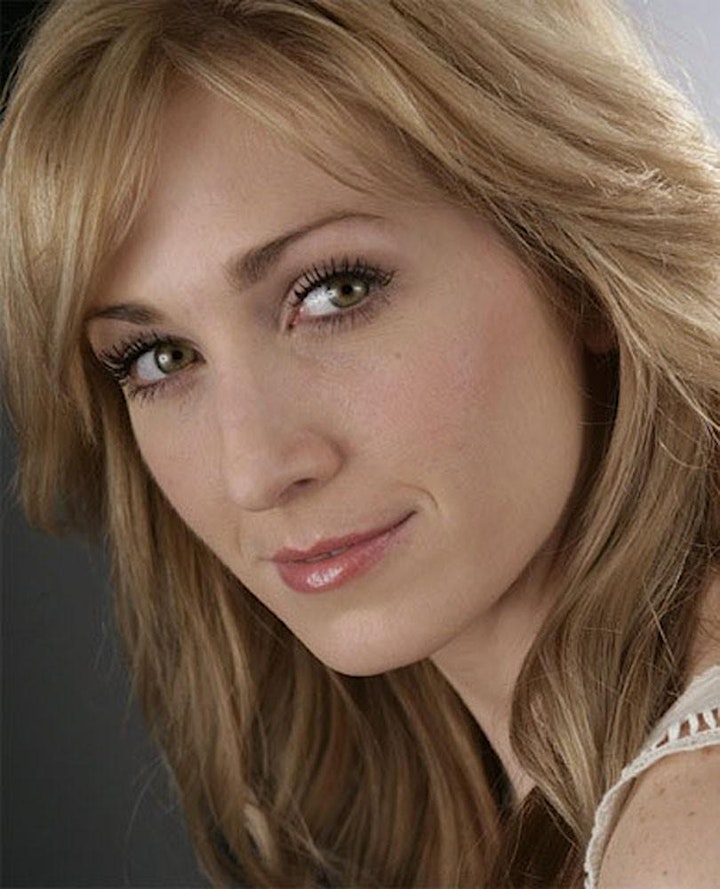 Sarah Jane Shanks
Born and raised in Marietta, Georgia, Sarah Jane now considers herself a New Yorker after 17 years in the city. She has enjoyed a fulfilling career on Broadway, performing in seven Broadway musicals and understudying Tony Award winners and nominees, including Sutton Foster and Kristin Chenoweth.
She even achieved her childhood dream of performing in Cats the Musical on Broadway, 30 years after seeing the show as a little girl. While live onstage shows are on pause, you can catch Sarah Jane as the Ugly Duckling in the live musical version of Shrek on Netflix.
Sarah Jane has just taken on her most rewarding role yet as mom to a newborn baby boy. She and her husband Justin live in Sunnyside, Queens with their cat Ford. In her time offstage, she loves leading musical Christian worship, songwriting, crafting, interceding in prayer, and helping people study the Bible.
Meagan Motley
Meagan Motley works in the entertainment industry as an actor, writer, and film-crew member. Since 2011 she has co-written two feature-length screenplays under contract, produced and performed in several radio dramas for an NPR affiliate station, and served as Production Coordinator and Second Assistant Director on multiple feature-length films.
She graduated from Virginia Tech with a Bachelor of Arts in Communication and studied classical theatre at The British American Drama Academy, in association with Yale School of Drama, in Oxford, England. Meagan loves all things New York and currently resides in Upper Manhattan.
Mark Steele
Mark Steele is an award-winning live event producer. He began his career as a production secretary at Radio City Music Hall before moving into special events for People Magazine, News Corp and TV Guide where he was responsible for producing well over 3,000 events during his corporate career. He's worked with international leaders, celebrities, heads of state and media moguls.
In the early 2000's during a seismic change in his life, he began working with designers to not only pay the rent, but to fulfill the creative passion inside of him. In 2013 he designed his first TV set and for the next seven years designed sets for a small production company in Brooklyn as well as designing and building live public installations. In 2019, he began to work on independent films as a set dresser/production designer. In 2020 he worked on the film, Silent Night in the City both as an actor and a production designer.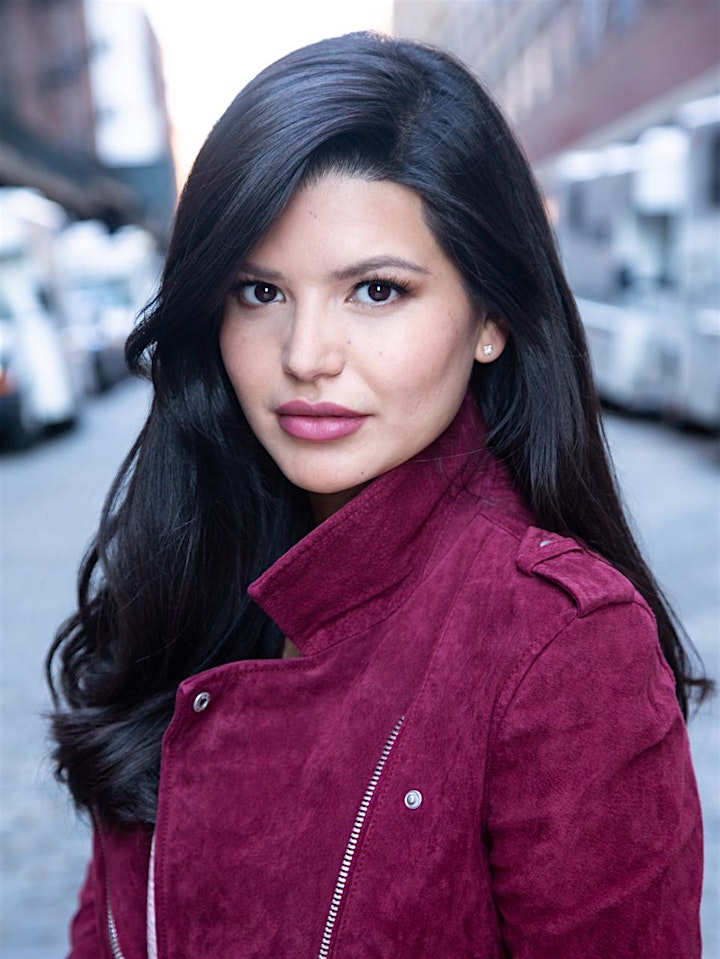 Selina Fonseca
When Selina was nine years old, she was cast as the lead in her school play. Thus began her impassioned love affair with storytelling and the art of acting. After performing in 31 full-length and one act plays between grades 6-12 (ok, we get it she was a theatre girl) and several original musicals at San Antonio's The Magik Theatre, she decided to attend N.Y.U.'s Tisch School of the Arts.
After studying David Mamet and William H. Macy's acting technique at The Atlantic studio, and acting for television and film at Stonestreet studio, (and a brief sad attempt to be hipster), Selina graduated with a BFA and a minor in child and adolescent mental health studies from NYU. (She was also a cheerleader- yes, NYU had cheerleaders).
Upon graduation, she was fortunate enough to audition for and be cast in the ABC talent showcase. Where she met and worked with Marci Phillips and John Ort, and was directed by the wonderful Ted Sluberski, who also taught her at NYU and who continues to be her beloved acting coach of choice to this day.
Selina has also studied with Deborah Hedwall of Deborah Hedwall's Acting Studio where she participated in an intense character study workshop in Tuscany. Selina has been part of several independent films that have been featured in The Big Apple Film Festival and various NYU film showcases. She has participated in several play reads including one she wrote with the New York-based Lone Star theatre company, and recently starred in the off-off broadway show, The Pet Play, by Princeton alum Noemi de la Puente.
Selina is currently signed with UGA Talent and Buchwald Agency commercially.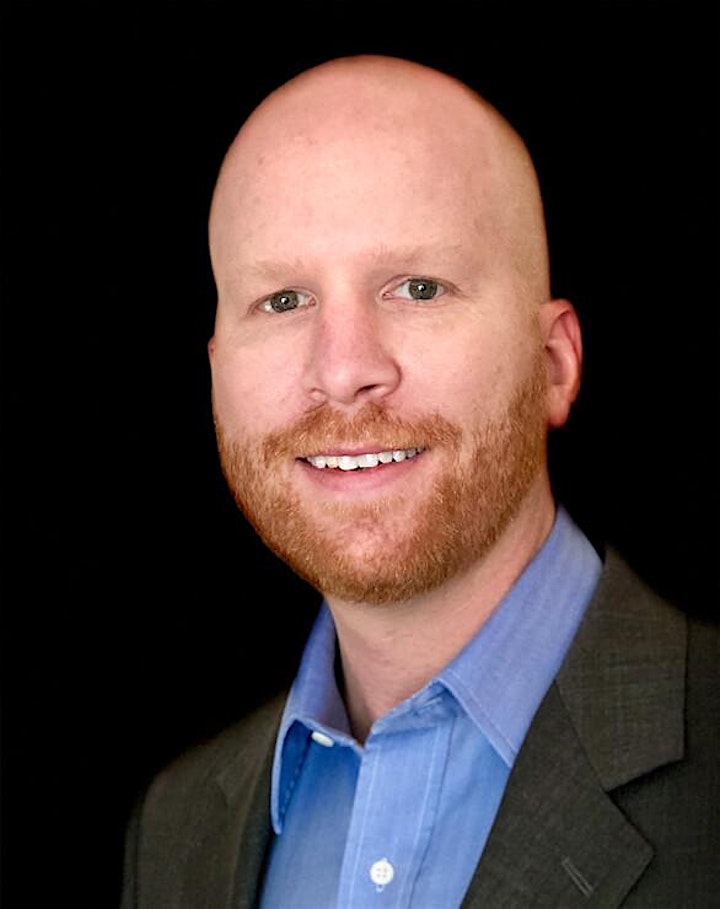 Jonathan Graham
Jonathan Graham is Vice President, East Coast of Mastermedia overseeing different areas of ministry in the New York City area including one-on-one counsel to media influencers, media fellowship groups, discipleship groups, and connecting like-minded people.
A Delaware native, Jonathan earned a BA degree in Political Science from University of Delaware and holds a Master of Theology from Dallas Theological Seminary. Prior to joining Mastermedia, he spent more than a decade working in the media as a television news producer. He also spent 15 years in ministry both as a local church pastor and as a chaplain to professional baseball players.
Jonathan currently resides in northern New Jersey with his wife Carly and their sons Daniel and Micah.