Description
We are The Fresh Collective: A community of womxn food entrepreneurs. Join us for this conversation - we know it's gonna resonate.
Storytelling on Instagram: Using Words + Visuals to Tell Your Story, feat:
Joy Wilson, aka Joy the Baker. 3-time cookbook author; owner, The Bakehouse (@joythebaker, @drakeoncake, @thebakehousenola)
Tzurit Or,

founder, CEO & Pastry Chef

, Tatte Bakery (@tattebakery)

Cara Livermore, Founder and Editor, Chickpea Magazine
Fresh Collective founders Maggie Battista and Leigh Belanger will moderate a conversation on telling your personal or business story using social media, with a focus on Instagram. We'll hear from womxn with the best IG games in the biz about how they've harnessed the app to build their audience and their brand.
Whether you own a brewery or a restaurant, a print publication or a packaged snack, you're likely using IG as one of your marketing tools. How it works for you and your business is a big conversation, and we're diving in, with questions like:
How did you decide what on the look and feel of your feed and how does that serve your business?
How much of your marketing happens with Instagram?
Are there other tools that are more important?
How do you decide what to post, and importantly, what not to post?
Before the conversation, we're having a cocktail party! Our social hour will be semi-structured so that guests can meet each other and talk about what motivates and challenges them in their lives as food entrepreneurs. Tickets include a glass of natural wine or a craft beer, and a bunch of apps.
When: Monday, May 6th, 6:00-9:00 pm. The panel begins at 7pm.
Where: The TriMark Innovation Center, 21 Drydock Ave, Boston, MA 02210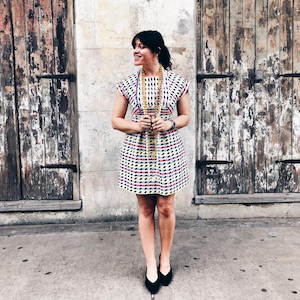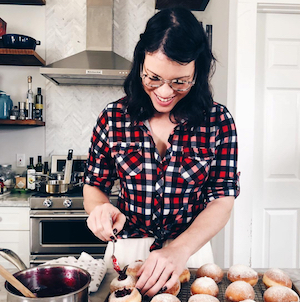 Joy Wilson (@joythebaker, @drakeoncake, @thebakehousenola)
Joy is a self-taught baker, turned professional baker, turned food photographer, and three-time cookbook author. She moved from California to New Orleans in 2014, inspired by the people, the culture, and the beignets. That's where she does a majority of her living, working, eating, cocktailing and related horsing around. If you find yourself in New Orleans, check out an event at her studio space The Bakehouse!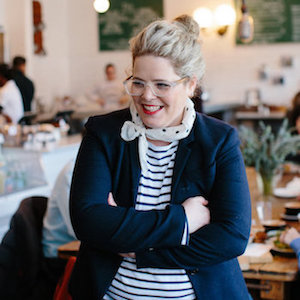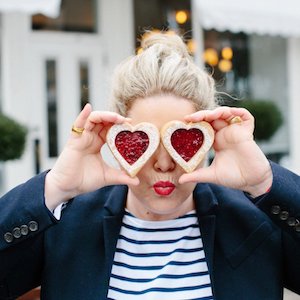 Tzurit Or (@tattebakery)
Founder Tzurit Or started Tatte Bakery & Café in 2007, baking 20 hours a day in her home kitchen and selling her delicious creations to Boston farmers' markets. After only one summer, Tatte expanded to its first brick-and-mortar bakery in Brookline, Massachusetts. When she opened her very first location she wanted it to feel welcoming, as if someone was hugging you, a home away from home. She has since opened twelve Tatte cafes but the aim has always remained the same; each Tatte has its own individual sense of identity, feel and style but they all stay true to the original spirit – to what Tatte is all about.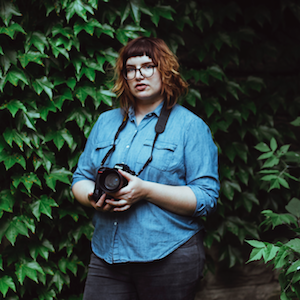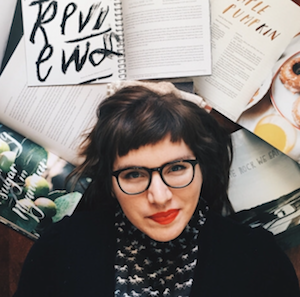 Cara Livermore (@chickpea_mag)
Chickpea is a vegan food & writing quarterly, bringing whole-foods cooking & living to a beautiful, practical level. The magazine aims to help readers be more conscious in their habits, live more DIY, cook more, and get offline and enjoy something beautiful. Cara got her start on Tumblr back in 2010. After growing her readership there, she moved to print using Kickstarter and a couple years later got on Instagram and took off. The magazine is printed in gorgeous, thick matte paper and the print and online versions are ad-free and evergreen, designed to be kept and enjoyed for years.
FAQs
What are my transportation/parking options for getting to and from the event?
The Innovation and Design Building is located at 21 Drydock Ave, Boston MA 02110. There is 90 minute parking in front of the building, but we suggest parking in the multi-level garage across the street at 12 Dry Dock Ave.
The TriMark Space is on the 5th floor of #21 (Chickadee is the restaurant on the 1st floor). Public transportation info can be found here.
A friendly volunteer will greet you at the door.
Once in the building:
• Take an immediate left to the elevator (next to Ann Sacks)
• Take elevator to the 5th floor.
• Take a left off the elevator and another left once you enter the glass double doors.
• Take your first right down the hall, where you will see the TriMark Innovation Center.
How can I contact the organizer with any questions?
freshcollectiveboston@gmail.com
What's the refund policy?
Your ticket is non-refundable. A portion of profits will go to a worthy women's charity.
The Fresh Collective is a community of womxn food entrepreneurs. Come connect with us at an event or find us online: thefreshcollective.co