About this Event
To every great story there's a bit of magic involved and so there is to product experiences that just work and deliver the right content, interactions and notifications at the right time, on the right device, and in the right way.
As the world we're designing for is becoming increasingly more complex the need for a deep understanding of user and business needs across touch points, devices, input methods and lifecycle stages of the product experience is increasingly more important.
In this full-day workshop aimed at those working with digital products and services, you'll get hands-on practice with key storytelling methods and how these can be applied to help understand, define and deliver better end-to-end experiences for users and customers, and healthier bottom lines for the business.
WHAT YOU'LL LEARN
Drawing on tried and tested storytelling principles and methods from film and fiction and applying them to UX, product design and business, this workshop gives a practical walkthrough of why storytelling matters and how you can apply it to your projects and organisation.
Coming out of this hands-on workshop you'll:
Understand the role of storytelling and why it matters for product design
Know how to apply storytelling principles and methods to better understand and define the end-to-end experience, problem space and context of your product or service
Know how to apply character theory to define and design for the different users of, and actors in, your product or service
Know how to apply storytelling methods to define and design the experience of your product or service
Know how to use storytelling methods to help define and prioritise content, interactions and requirements across devices and touch points
Know how storytelling methods can be used to better connect messaging, branding and the overall experience across touch points, platforms, devices, input methods and experience stages
Know how to incorporate storytelling principles and methods from start to finish for a better end product
Know why storytelling is key for designing experiences that combine GUIs, NUIs and VUis as well as incorporate AI
WHO IT'S FOR
This workshop is suitable for those working with digital experiences who are looking for a deeper understanding of the problem space of the products or services you work on as well as a way to better connect strategy, idea and execution into engaging experiences and tangible results.
It's particularly beneficial for:
UX designers and researchers
Visual and graphic designers
Content strategists
Strategists
Marketers and CROs
Product owners and project managers
Startup founders
Business leaders
It's relevant for anyone who wants to learn more about UX design and storytelling as well as how to create experiences that engage and convert
HOW IT'S RUN
The workshop mixes slides with practical hands-on exercises that ensure that you put what you've learnt into practice straight away.
All the exercises will be carried out in groups of 3-6 people. The workshop is based on a fictive case but if you bring a team (3-6 people) you're more than welcome to work through the exercises with your own product/ project in question and get even more out of the day.
The workshop will start at 8.30am and coffee/ tea will be provided.
If there are any non-swedish speaking attendees the workshop will be held in english. Otherwise, it'll be held in Swedish.
WHAT'S INCLUDED
All the material (slides and notes) for this workshop will be sent to you directly after the session
A light morning and afternoon 'fika' - coffee/ tea break with something to eat - is included in the workshop price as well as lunch. We'll be in touch about dietary requirements closer to the time.
A copy of Anna's 'Storytelling in Design' book, expected out late summer 2019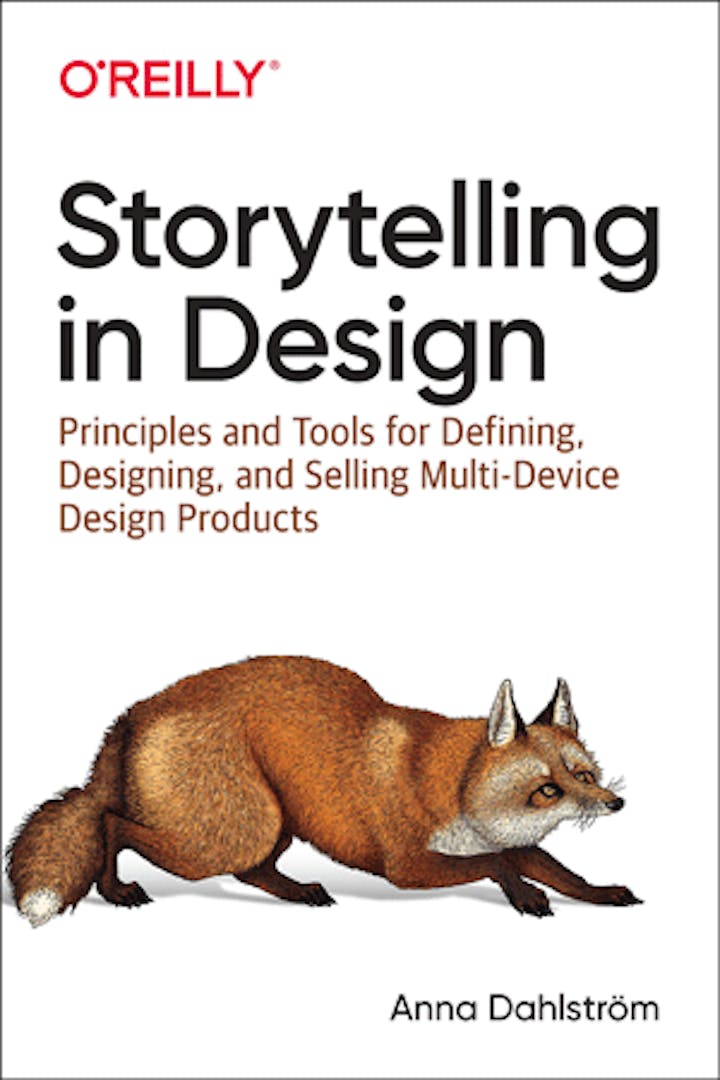 WHAT YOU NEED
Pens, papers and handouts will be provided but you're welcome to bring your laptop or tablet if you so wish.
WHO RUNS THIS WORKSHOP
The workshop is run by Anna Dahlström, a UX designer, speaker, and coach with over 18 years experience working in-house, agency side and with startups, as well as with helping teams and individuals to develop their UX skills.
Anna runs UX Fika and is the author of the upcoming book 'Storytelling in Design' for O'Reilly.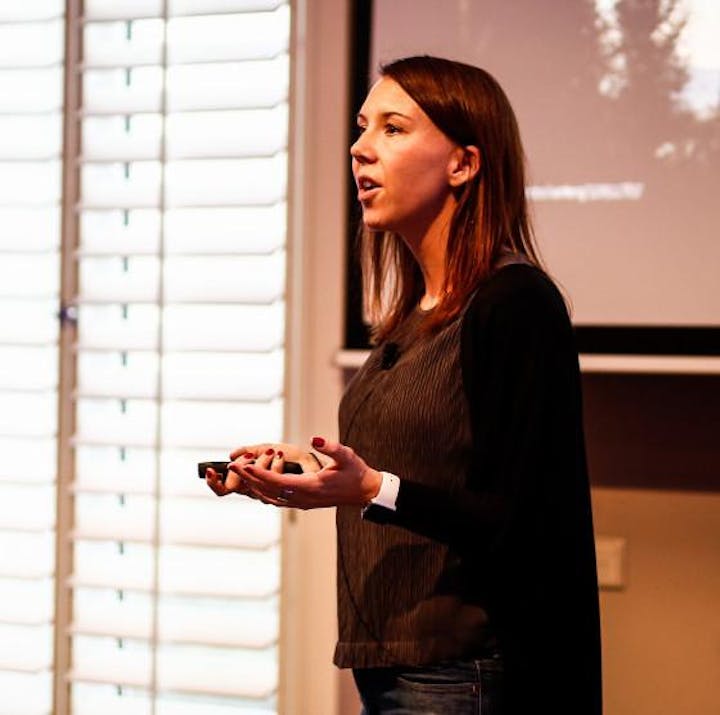 WHAT PREVIOUS ATTENDEES SAY
"The principles are very broadly applicable - not just to Experience design but also to how to write a good deck, for example. I loved how it was run - the mix of information and then hands-on sessions."
- Naomi Dunne, Planning Director Mr. President
"I've not seen this particular method before and it's definitely richer, and hence more valuable than the method I would have previously used."
- Tim, Three UK
"Sometimes, when we're spending a lot of time designing we forget how important it can be to tell a good story. This workshop is a great reminder of just that."
- Niki, UX Designer Future Workshops
THE VENUE
We're on the lookout for a great central London venue and will confirm shortly.
FAQs
How can I contact the organiser with any questions?
You can use the contact form on Eventbrite or send Anna an email.
What's the refund policy?
We offer a full refund up to 30 days prior to the event.
Why should I attend?
Anna's presented at large conferences like SXSW and runs the workshop with a mixture of slides and collaborative exercises.
If you have a love for storytelling and product design, and want to leave with practical methods you can apply the very next day, then this workshop is for you.
Photo from a previous Storytelling methods workshop in Stockholm