Storytelling for Life, Business, & Politics: A Writing Symposium at Wesleyan

Saturday, October 10, 2015 from 8:00 AM to 5:00 PM (EDT)
Event Details
The Words After War: Storytelling for Life, Business, and Politics symposium at Wesleyan University is a first-of-its-kind, free, full-day writing event open to civilian and veteran writers looking to engage in thoughtful conversation on writing and literature and to sharpen their writing skills.
The symposium will feature panel discussions and breakout workshops with talented authors and academic instructors. Participants can expect to walk away having learned valuable and practical writing techniques, along with a newfound sense of empowerment and inspiration in producing art that builds community, makes an impact, and reaches a wider audience. Meals will be provided.
This event is free for those who register. Space is limited.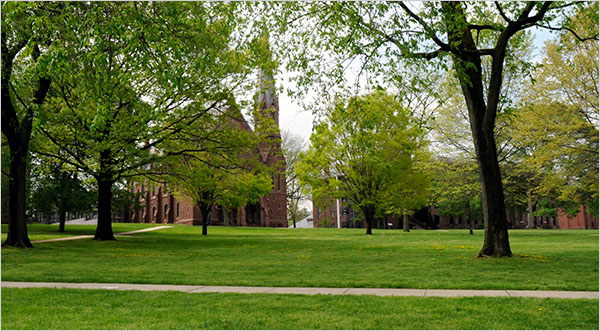 Day-of Event Schedule:
8:00am Registration & Breakfast

9:15am

Art of the Interview

Panel Discussion

10:30am

Elements of Craft

Panel Discussion

11:45am Lunch

1pm Breakout Workshops:

Writing Your War (Memoir and Creative Nonfiction)

 and

Blogging, Social Media, PR, and the Business of Writing

2:30pm Breakout Workshops:

Writing in the Academy

and

Journalism, Politics, and National Security

4pm Closing Remarks and Reception
Meet our talented instructors:
Adrian Bonenberger

is an author, essayist, and journalist currently studying at SUNY Stony Brook Southampton's MFA program for creative writing, from which he expects to graduate in 2016. He is lecturing at Yale University Fall 2015. He earned a B.A. from Yale in 2002 and an M.S. in Journalism from Columbia's Graduate School of Journalism in 2014. He joined the Army in 2005, going through airborne, ranger, and reconnaissance training at Fort Benning, Georgia, and deployed twice to Afghanistan as an infantry officer, once with the 173

rd

Airborne (2007-08) and once with the 10

th

Mountain Division (2010-11). He has been featured in

The New York Times

, and has written military-themed essays for a variety of online and print publications including

The New York Times

,

The Washington Post

,

Forbes

,

Commonweal Magazine

and

Foreign Policy

. Along with three other veteran writers, he co-edits an intellectual mil-vet affairs blog called

Wrath-Bearing Tree

. His war memoirs,

Afghan Post

, were released in January 2014 and received critical acclaim within the mil-vet community.
Matt Gallagher

is the author of the Iraq memoir

Kaboom

and coeditor of, and contributor to, the short fiction collection

Fire & Forget: Short Stories from the Long War

. A former U.S. Army captain, he holds an MFA in fiction from Columbia University and teaches the Words After War workshop at NYU's Cultures of War Research Collaborative. His novel

Youngblood

is forthcoming in February from Atria/Simon & Schuster.
Vanessa Gezari

is the managing editor of Columbia Journalism Review and an adjunct professor at Columbia Journalism School. She has reported from four continents, nine countries, and many corners of the United States for the New York Times, the Washington Post, Slate, the New Republic, and others. On September 10, 2001, she left the U.S. to freelance in South Asia and spent the next three years reporting from Afghanistan, India, Pakistan, Kashmir, and Sri Lanka. Her first book, The Tender Soldier: A True Story of War and Sacrifice, is a narrative account of the Human Terrain System, an ambitious, troubled U.S. Army program that sent civilian social scientists into combat with soldiers to help them understand local culture. Kirkus selected The Tender Soldier as one of the best nonfiction books of 2013. Gezari was a 2012 Knight-Wallace Fellow at the University of Michigan and three-time Livingston Award finalist; she has received grants from the Pulitzer Center on Crisis Reporting and the Fund for Investigative Journalism, an International Reporting Project fellowship, and a MacDowell Colony writing residency. She is a founding member of

Deca

, an international journalism collective whose members write deeply reported stories about the world. In addition to Columbia, she has taught at the University of Michigan, and was a 2015 Koeppel Fellow at Wesleyan University.
Thomas M. Gibbons-Neff (TM for short) is a former Marine infantryman who has written for the New York Times, TIME, the Washington Post, the Atlantic, the Daily Beast, War on the Rocks and the Washington Free Beacon. He is currently a staff writer at The Washington Post where he covers the military.
Anne Greene

is University Professor in English, a founder and co-director of Wesleyan's Writing Certificate program, and director of the Wesleyan Writers Conference, an international program for literary writers and journalists. She teaches writing courses in nonfiction and fiction for Wesleyan undergraduates and graduate students and has received the university's Binswanger Award for outstanding teaching. Her former students' work has appeared in

Best American Essays, Best American Short Stories, Best American Travel Writing,

and

Best New American Voices

.
Lauren Katzenberg is the managing editor of Task & Purpose, a digital news and culture publication covering military and veterans issues. Previously, she worked as a communication analyst at the Office of Naval Research, as well as for an Afghan media company in Kabul from 2010 to 2012. After finishing a master's degree, she spent a year in Namibia working on a wildlife conversation for injured and orphaned animals. Lauren has a BS in journalism from Boston University and an MA in global media and communications from the School of Oriental and African Studies in London. She is also on the editorial board of War on the Rocks, a foreign policy web magazine.
Peter Molin is a retired US Army infantry officer with deployment experience to the Sinai, Egypt; Kosovo; and Afghanistan. He also served for ten years on the faculty of the Department of English and Philosophy at the United States Military Academy at West Point, NY. His blog Time Now is widely recognized for its coverage of art, film, and literature about the wars in Iraq and Afghanistan. Molin has also written and presented on a variety of other academic subjects, to include 19th-century American literature, college composition, and veterans-in-the-classroom. He holds a PhD from Indiana University, an MA from the University of California-Berkeley, and a BA from the University of Virginia. Molin currently teaches in the writing program at Rutgers University-New Brunswick.
Maxwell Neely-Cohen is the author of the novel Echo of the Boom. His shorter work has been featured in places like The New Inquiry, The Atlantic, The Millions, and Offworld. He lives in New York City.
Sara Nović is the author of the novel Girl at War--about a young girl coming-of-age amid the Yugoslav Civil War--out from Random House and Little, Brown UK. Her writing has also appeared or is forthcoming in The Guardian, The LA Review of Books, Guernica, VICE, Electric Literature, The Massachusetts Review, and The Believer. She holds an MFA in fiction and literary translation from Columbia University, and is the fiction editor at Blunderbuss magazine.
William R. Pinch

is a Professor of History and Environmental Studies at Wesleyan University and an associate editor of the journal

History & Theory

. He also serves as Treasurer of the

American Institute of Indian Studies

. His principal areas of research and teaching are South Asian history, historiography/theory, world history (including questions of scale, depth, and time), religion and history, and maritime/marine history.  He is the Chair of Wesleyan's

College of the Environment

.
Kristen L. Rouse 

is the founding director of a startup veterans advocacy organization, the NYC Veterans Alliance. She served more than 21 years in the U.S. Army, Army National Guard, and Army Reserve, including leading troops and logistical missions during three tours and a total of 31 months in Afghanistan. Additionally, she served nearly six years as a logistics planner for the New York City Office of Emergency Management, and has been an active volunteer and member of several veteran service organizations. She holds a Bachelor's Degree in English from Loyola University New Orleans and a Master's Degree in English from Florida State University, and has taught composition and literature at community colleges in Florida and New York. Her writing on national security and military and veterans affairs has appeared in

The New York Times

,

The Daily Beast

,

Talking Points Memo

,

The Tampa Bay Times,

and

Salon.com

, and she has been interviewed on ABC's "The View," BBC World News, MSNBC's "All In with Chris Hayes," and local television and public radio programs.
Brandon Willitts is the Executive Director and Co-founder of Words After War. The fourth generation of his family to have served in the military, Brandon enlisted in the U.S. Navy as an intelligence specialist shortly after 9/11, and was first assigned to Pentagon during the early-months of Operation Iraqi Freedom. He later deployed to Afghanistan in support of Operation Enduring Freedom. In addition to his role with Words After War, Brandon is a program manager for a technology firm in the private sector. A native of California and Maryland, he now lives on Manhattan's Upper West Side. He holds a B.A. in literature and writing from Marlboro College.
Have questions about Storytelling for Life, Business, & Politics: A Writing Symposium at Wesleyan?
Contact Words After War
When & Where

Wesleyan University
45 Wyllys Avenue
Usdan University Center, Room 110
Middletown, CT 06459


Saturday, October 10, 2015 from 8:00 AM to 5:00 PM (EDT)
Add to my calendar
Organizer
Words After War is a literary nonprofit with a mission to offer opportunities for veterans and civilians to read, write, and learn about conflict together. We aim to build a supportive creative community through workshops, studio retreats, literary mentorships, public events, and a writer-in-residence program.