Sales Have Ended
Ticket sales have ended
Thanks for registering to the Storytelling for Storytelling Secrets for Successful Speeches 1-Day Workshop. Save the date in your calendar now. For inquiries, please contact An, Mimi or Karen at 603-8933 6219 or email to workshop@qscasia.com. Regards, Quest Learning
Sales Have Ended
Ticket sales have ended
Thanks for registering to the Storytelling for Storytelling Secrets for Successful Speeches 1-Day Workshop. Save the date in your calendar now. For inquiries, please contact An, Mimi or Karen at 603-8933 6219 or email to workshop@qscasia.com. Regards, Quest Learning
Description
Every leader needs better ways to influence, build engagement and inspire their people to take action . . .
Talking comprises of 78% of what managers do with their time. Whether you are leading a team of 12 or a company of 10,000, there are times you have to rally support, inspire action or to sell your vision.

Unfortunately, facts & figures alone won't cut it. Great leaders of all-time such as Abraham Lincoln or Steve Jobs told stories. Make storytelling one of your performance and productivity strategies will give you a serious competitive advantage.

This opportunity is not just for country managers who want to influence their board members. Business storytelling applies to any type of leadership, at any level of an organisation.

Join the Storytelling Secrets for Successful Speeches 1-Day Workshopand learn how you can use the elements of storytelling and turn everyday communications into opportunities to connect, gain buy-in, and build lasting relationships.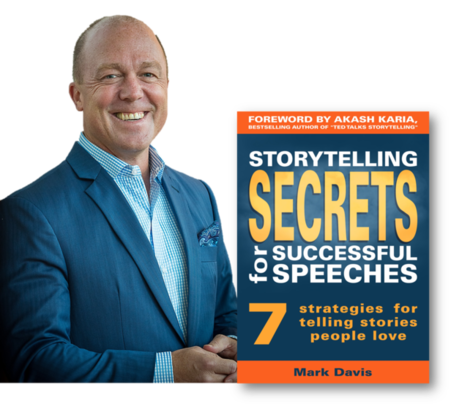 At the end of this 1-Day Workshop,
You'll be more engaging as a leader because you'll be sharing real-life examples of the purposeful, important work that you and your colleagues do.

You'll relate to others emotionally and therefore inspire action rather than just the nodding of heads in approval.

And, of course, because your stories will be real-life examples, they will be more influential than mere opinions.

You'll be able to make a connection and engaging employees, instilling core values and cultivating an effective culture, explaining a change, a strategy, a decision, helping colleagues to think differently and overcome entrenched views and inspire action.
Why Storytelling Works?
The reason for this is simple: Stories have the ability to engage audience the way logic and bullet points alone never could.
Whether you are trying to communicate a vision, sell an idea, or inspire commitment, storytelling is a powerful business tool that can mean the difference between mediocre results and phenomenal success.
Lead with a Story contains both ready-to-use stories and how-to guidance for readers looking to craft their own.
Register Now. Seats are Limited
Complimentary copy of the "Storytelling Secrets for Successful Speeches" by Mark Davis for the first 20 registrations
Early Bird is Available Until 15 December 2017.