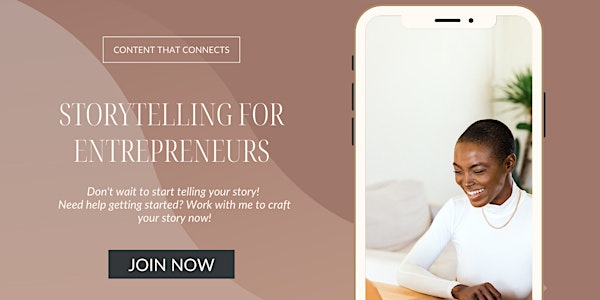 Storytelling for Entrepreneurs
Learn to develop your storytelling skills to amplify and connect to your audience including immersive storytelling i.e. Web 3.0, NFTs + VR.
About this event
[THIS IS AN INTERACTIVE WORKSHOP]
***WORKSHOP WILL BE HOSTED ON ZOOM. ZOOM INFORMATION WILL BE EMAILED TO REGISTRANTS PRIOR TO START TIME ***
Over the next month, I will have a workshop 3x a week to help you develop your storytelling skills. Can't join me this week, try next week - completely flexible.
You'll walk away with:
The key elements of storytelling for entrepreneurs
Discover storytelling techniques you can implement to connect with potential customers
Why your story matters when growing a business
The knowledge of future of storytelling will include immersion (MetaVerse, Web 3.0, & NFTs)
This workshop is for you if you:
Want to grow your business with successful marketing strategies
Want to learn how to tell stories that connect with an audience
Are responsible for the marketing efforts for a brand or organization