Description
Storytelling: Finding UX Moments That Count
Designed experiences make the difference between belonging and rejecting; between connecting and missing; between believing and doubting. The threshold can be slight — everyone knows when you're fake-smiling. As UX designers, we make it our mission to invite people to belong, connect, and believe. Storytelling gets us there. From understanding stakeholders and contexts to crafting experiences that resonate and delight, storytelling gets us to the moments that count. In this talk, we will discuss how you can use storytelling to pinpoint compelling UX opportunities — opportunities that invite a flicker of hope in the hearts of many and inspire action.
Amber Howard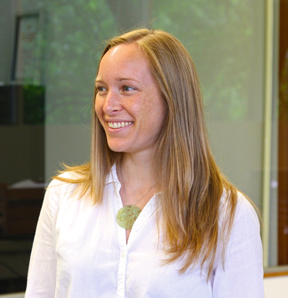 Whether researching, organizing, teaching, or designing, Amber Howard, Ph.D. seizes groundbreaking opportunities and designs for the sweet spot of change. She uncovers mindsets that guide perceptions and behaviors, and she designs services that foster long-lasting change. Her knack for making connections among disparate things and identifying patterns in complexity enables her to develop strategies that not only guide transformation, but also serve greater social outcomes. She learns quickly and enjoy constructing frameworks that make it easier for others to do the same.
To date, her work spans healthcare, sustainability, education, collaboration, and community development. Since 2002, she has taught undergraduate and graduate design courses at private, for-profit, and public institutions. She
co-founded a Research Foundation and has been recognized for her research internationally. She has worked as a freelance, contract, and in-house designer since 2000. Her clients range from start-up companies to not-for-profit organizations to national cultural institutions. Through clarity, warmth, and openness, she aims to thrive and foster growth in everything she does.
Comment on our blog. Connect with Amber on Twitter @amberkhoward. Let us know what you'd like to learn.
Join us February 12, 2013. Seating is limited, so REGISTER soon.
New Year, New Venue!
Lunch menu (subject to change)
Tanglewood Farms chicken salad with Perry Lowe Orchard apples, turnips, walnuts, and a bleu cheese vinaigrette
Moore Brothers' beef brisket and asparagus salad with pears, sweet potatoes, bacon, and bleu cheese dressing
Grilled meatloaf with goat cheese smashed red potatoes, spinach, and house-made Worcestershire Wood
Fire grilled Portobello mushroom with braised lentils, butternut squash, and roasted fennel
Shrimp and grits with spinach and champagne tarragon butter
---
Homegrown, a Lunch & Learn series from AIGA Raleigh

Things change fast in our industry, and it's important for us to grow our non-traditional design skills. This monthly lunch series brings local, "homegrown" experts together with designers for an intimate, indepth discussion of different skills or topics that will help designers add a few skills to their toolbox. Homegrown is your opportunity to have lunch with the smartest people in town.
Organizer of Storytelling: Finding UX Moments That Count